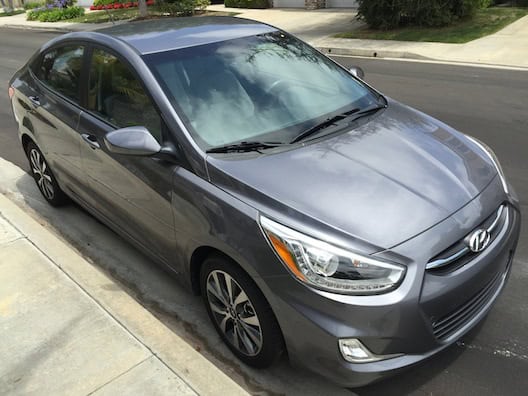 My first reaction upon getting into the 2015 Hyundai Accent GLS was, "What do you mean there's no GPS?"
It's been a long time since I drove a car without one, and we were planning to take this one on a road trip so I definitely felt kind of, well, lost.
But I plugged in my iPhone to keep it charged while we followed Google Maps to Long Beach, and the two hour ride was smooth and easy. I realized why this car — Hyundai's least expensive — was called the Accent.
Its accent is on affordability. [Read more…]