Search Results for: minute rice
One of the highlights of competing in Blogger Idol — other than, ahem, winning it! — was becoming friends with one of my fiercest competitors, Liesl Testwuide. And one of the highlights of meeting Liesl was being introduced to her son, Augie, a budding filmmaker whose short documentary, Four Dead in Ohio, moved me to tears. You can watch the 9 minute film in its entirety, above.
There's no question that the subject matter will always be explosive but the fact that an eighth grader would gravitate to it and want to make sure the students who died aren't forgotten gives me great hope for our future.
With the Oscars coming up on Sunday, it seemed an appropriate time to talk to this young filmmaker. [Read more…]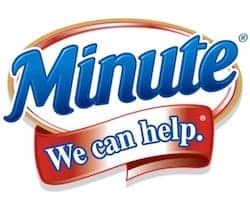 When it comes to cooking – well, honestly, I don't. If it's not in a box or a package that's ready to microwave, I'm not going to make it. So I was relieved that the sponsored food post I was recently offered was for Minute® Ready to Serve Rice. Although my rice experiences have been pretty much limited to 1) Chinese take-out, 2) Chipotle burrito bowls and 3) cell phone rescue, I figured that was something I could – and actually might – make.
I happily browsed through their "no recipe recipes" (I can't tell you how much I loved that title) and went straight to the desserts. Rice pudding! It required four ingredients and no real cooking. Perfect. [Read more…]
Log on to FreeRice.com, where you donate rice to the UN World Food Program simply by clicking on the right definition of the featured word. For each correct answer, 20 grains of rice are donated – and your vocabulary is increased exponentially. It's no surprise that FreeRice has already generated enough rice to feed more than two million people. We just donated more than 1000 grains of rice ourselves – and learned the meaning of "propitiate" — because this game is so addictive, we can't stop playing!
Give the gift of groceries to a soldier. Support our troops with a Commissary Gift Certificate, which you can order online at Commissaries.com.
I love partnering with brands on sponsored posts, promotions, giveaways, whatever!
Here are some of the wonderful brands I've worked with recently. Hope you'll join the list, so I can help tell your story and introduce you to my readers. Email me at lois@midlifeattheoasis.com today!
* Estroven                           * Fox Searchlight                          * Jazzercise
* Jenny Craig                     * KIA                                                 * Mazda
* Minute Rice                     * Omni La Costa                            * Silk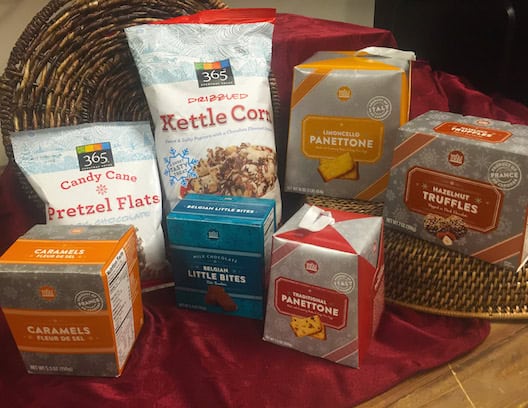 I got an email from Whole Foods Market this afternoon, letting me know that all of the yummy treats above are on sale this weekend for $5 or less.
Because I would do anything for you, my wonderful readers — and because I had a sudden craving for chocolate — I grabbed my car keys and got on the 5 at 3 p.m. on a Friday to head to Whole Foods Market Del Mar so I could test them myself and report back.
Oh, the sacrifices I make. [Read more…]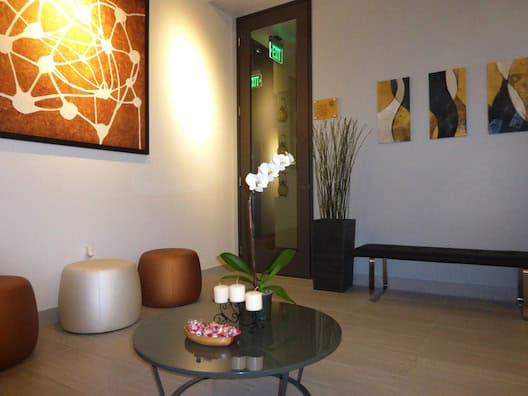 There's nothing more fun than introducing you all to great new places I've discovered — and then having you experience them yourselves. Because I don't want to steer you wrong, I won't write about something without trying it myself first. So, last week, I took a couple of hours out of my busy schedule to diligently check out the brand new Karma Relaxation Spa in Carlsbad.
Ha ha! This is why I love my job. [Read more…]
I wasn't planning to write about Jenny Craig again until next week but I was so shocked at my weigh-in this morning, I had to share with you. [Read more…]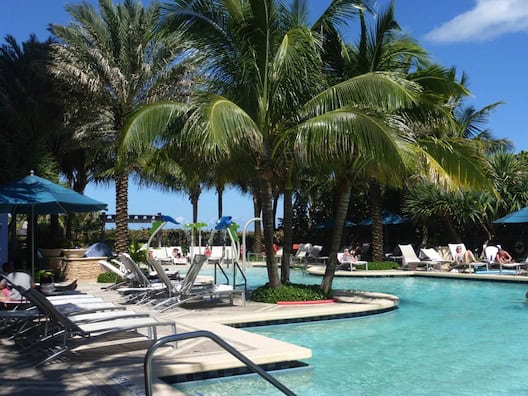 When I went to visit Marriott's Oceana Palms last month to learn about Marriott Vacation Club, you had lots of great comments and opinions about timeshares.
I shared all of your thoughts, asked all of your questions, and got in-depth answers – some of which may surprise you. Some may actually motivate you to check out the Marriott Vacation Club website and make an appointment to take a tour to see if this can work for your family. [Read more…]
Some travel destinations are, apparently, meant to be. For me, recently, it was the Claremont Hotel Club and Spa.
My daughter had to be in Berkeley a couple of weekends ago and I offered to drive up the coast with her so we could have a mother-daughter road trip and also spend some time with my sister and her family, who live in Northern California. I invited my sister for a spa day to celebrate her new Master's degree (yay, Sheila!) and asked her to choose a place.
She immediately texted that she had always wanted to try the Claremont. I told her I'd look into it and – voila! What shows up in my inbox an hour later? A press release from the Claremont about their new Beat the Heat summer package! A sign? I mean, seriously, what are the chances?
Sara and I checked into the hotel, which has a beautiful, old-world charm that makes it feel like you're back at one of those seaside resorts from the golden age of travel. But with wi-fi. [Read more…]
In retrospect, it was fitting that Kia gave me a 2013 Optima SX Limited to test drive for a few days before I left for Africa. Delivered to my driveway in Snow (Leopard?) White Pearl, the mid-size sedan was as sleek as a cheetah, as sturdy as an elephant and as efficient as Mother Nature herself.