new books for fall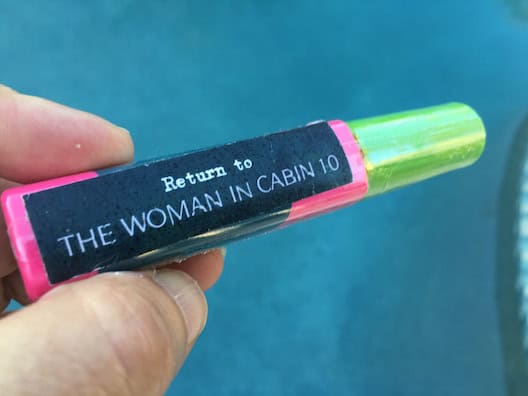 When I was in college, I always looked forward to getting the reading lists for my literature classes and heading to the bookstore. So, now that it's September, I've put together a list of required reading for you. And you don't even have to go back to school! 
The Woman in Cabin 10 by Ruth Ware
As a travel writer who goes on many cruises, this book freaked me out. Lo Blacklock has finally been given a cushy assignment: she's one of an intimate group of journalists invited on the preview journey of a new luxury cruise line. But, right before she leaves for her trip, she's the victim of a home burglary. And, once on board, she borrows a mascara from her next door neighbor (see above), and is later convinced someone has thrown the woman overboard. When she alerts the crew, she is assured that cabin has been vacant the whole time. The plot twists will rock you as dramatically as the waves at sea, and you will not fall sleep until you've finished the entire book. I may never fall sleep on a cruise again.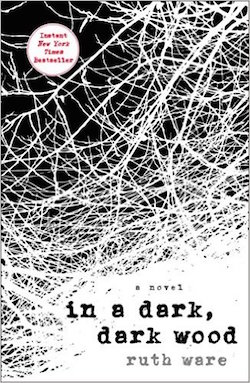 In A Dark, Dark Wood by Ruth Ware
Because I tore through The Girl on the Boat The Woman in Cabin 10, I followed it up with Ware's first psychological thriller, which turned out to be another page-turner. You know by the title it's going to be scary and it's no surprise it's already set to be a movie because the description of the glass-fronted house in the middle of nowhere is so visual in itself. The story revolves around Nora Shaw, who is invited to a hen do (an English bachelorette party) for her friend, Clare, who she hasn't seen since her school days. Why was she invited? And why is she waking up in a hospital, with a police officer outside her door and overhearing something about a murder? Go read it for yourself. With the lights on.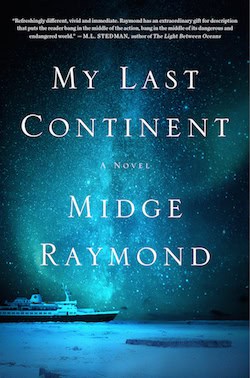 My Last Continent by Midge Raymond
I adore Midge Raymond's short stories and would happily read anything she wrote. In this debut novel, her writing is so vivid, you'll feel like you're on the other side of the world, surrounded by the glaciers and icebergs of Antarctica, where part-time lovers Deb and Keller meet for a few weeks each year, studying penguins and giving tours to passengers on a small expedition ship. The chapters unfold through different time periods leading up to the Shipwreck, adding an ominous undertone to the book from the beginning. Raymond's exploration of the fragile landscape — of both the human heart and the disappearing continent — is achingly beautiful, and, despite the isolation and frigidity of the novel's setting, her revelations about love and loss will warm even the most frozen heart.
You may remember that my bibliotherapist recommended this thriller, and now that I've read it in practically one sitting, I respect her expertise even more. It's sooo good. Eighteen-year-old Jill wakes up in the hospital and can't remember the last six weeks. She doesn't understand why she has a lawyer and why she is in the news. When it turns out she was in a car accident which killed her best friend during their school trip to Italy, she has to put together the puzzle pieces — just like we do. And, trust me, the process is an emotional roller coaster for all. Author Cook formerly counseled patients with traumatic brain injuries, which adds a whole other fascinating layer to a book that will keep you wondering about the truth — and whether we can actually ever know it.
I was a big fan of Marcia (O.J.) Clark's first book in the Samantha Brinkman series, and I'm so excited that she's already written the second one. Sam is a down-to-earth defense attorney in LA who's always living on the edge, determined to get her clients off even when she considers them the lowest of the low. Don't worry; she'll figure out a way to get them what they really deserve at some point. This time around, she's the legal advocate for Cassie, a young teen whose father and brother were brutally murdered and whose mother is in a coma. As Sam learns more about Cassie, she feels a surprising kinship with her. The story will keep you on the edge of your seat and, when it's over, you'll be eagerly awaiting the next book in the series.