win a copy of "the other typist" by suzanne rindell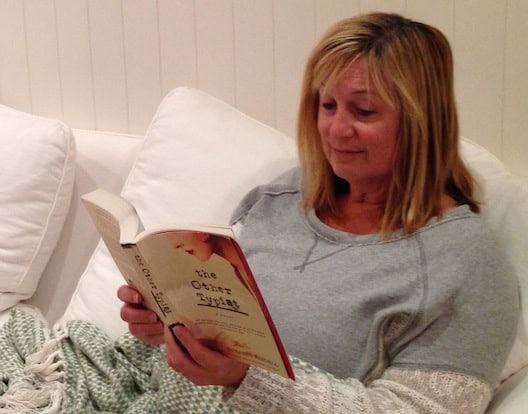 After finishing the jaw-dropping epilogue to this fast-paced and increasingly chill-inducing novel, I immediately Googled "The Other Typist ending," and spent an hour reading a fascinating variety of theories about what actually happened. 
Although I'm still not sure, I do love when books and movies leave me thinking, and make me replay key scenes, trying to fit them together like pieces of a puzzle.
Suzanne Rindell's debut effort takes place in 1920s Manhattan, where plain-Jane Rose Baker works as a stenographer for the New York City Police Department. Although she's supposed to just be taking down the facts, it's obvious that Rose has some strong opinions of her own. In other words, she may not be the most reliable narrator.
When the charismatic Odalie joins the typing pool, Rose becomes completely obsessed and allows herself to get sucked into a foreign and tempting world of speakeasies, jazz and alcohol. As the two women's lives become more and more intertwined, I kept turning the pages faster and faster, breathlessly anticipating a neatly tied-up ending that, thankfully, never came.
Rindell perfectly captures Prohibition-era New York and the wide gap between social classes. I could practically feel the ocean spray outside the Montauk mansion in one world and smell the bathtub gin in the other. Transported into a world of bare bones boarding houses and opulent hotels, I could understand Rose's loneliness, confusion and awe as she went from one to another.
The Other Typist is a unique and compelling story that you will want to talk about. I do. So when you choose it for your book club, please invite me!
I'm giving away a copy of The Other Typist to one lucky winner, who I hope will talk about the book with me. For a chance to win, simply leave a comment below. Contest ends on April 13 at midnight Pacific time. Winner will be notified by return email, and prize can only be sent to a U.S. mailing address.