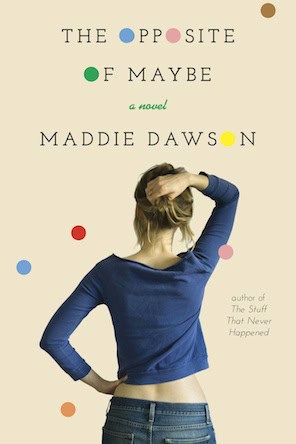 I loved Maddie Dawson's first novel, The Stuff That Never Happened, about a woman who's been theoretically happily married for almost 30 years but is still kind of in love with someone she had an affair with decades ago. It's a fascinating, thought-provoking read, and I was sad to finish it because it was Maddie's only book.
Until now.
Her new book, The Opposite of Maybe, is another great story about a middle-aged woman re-thinking her life. I finished it in one cross-country flight, and am now sad again because I'll have to wait for Maddie to publish her next book.
Meanwhile, she's generously agreed to share her own personal story of second chances, and I bet it will resonate with so many of you. The idea of finding new possibilities at any age is why I'm passionate about Life Reimagined, and why Maddie's story is so important to read.
Maddie is also giving away copies of The Opposite of Maybe to two lucky Midlife at the Oasis subscribers. To enter, simply leave a comment below. The contest ends on June 14 at midnight Pacific time. Winner will be notified by return email. Prizes can only be sent to U.S. mailing addresses.
Here's Maddie's story: [Read more…]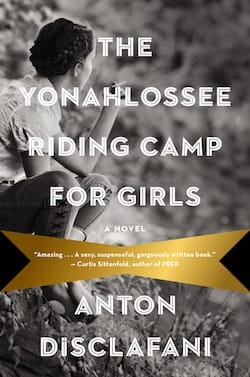 I had the privilege of meeting Anton DiSclafani at a luncheon celebrating her upcoming novel, The Yonahlossee Riding Camp for Girls, in New York a few months ago. The book is a real treat, and I'm excited to be heading back to New York today for Book Expo America, where I will once again get to see Anton. I will be doing a Q&A with her closer to her publication date next month but it seemed fitting, in the meantime, to post this piece she wrote about her mother's obsession with the sun and how it effected her own life. [Read more…]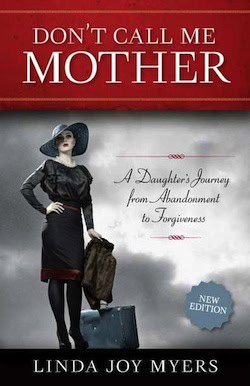 "I forgive you" are powerful words. They sometimes come as a surprise to us, and we have to make a decision. Can I forgive? Do I want to?
Since I was twenty-four years old, I've held in my heart this memory, this blessing of forgiveness given me by my grandmother, Gram, who raised me.
The old woman looked at me with an uncharacteristic glow, her deep brown eyes peaceful for the first time in years. For the last few years, I'd tried to escape my grandmother, her ballistic rants and thunderstorm moods, her hatred and grudges. But it's not so easy when Gram was the only "parent" who cared enough to raise me. I was visiting her in a convalescent home, after having just seen my dying father. A dark cloud hung around me, the shreds of history woven by Gram and my father, a long war they'd waged for years. The history of these battles tied knots around my heart. Gram would force me to write hate letters to my father, and he answered in kind, letters addressed to me, letters filled with rage and counter-accusations. [Read more…]
It's never too late to soar, as healer/speaker/author Pamela Hale learned in her late 50's. In her new book, Flying Lessons: How to be the Pilot of Your Own Life, she shares her personal story of learning to fly and what it taught her about facing her deepest fears and discovering how to live more freely. Pam is also a two-time cancer survivor, and her memoir is inspiring and empowering.
Turning 70 tomorrow, Pam is proof that nothing can stop us and that we can continue — or start — to fly later in life. We're thrilled to be able to celebrate her birthday with a guest post from her. Happy birthday, Pam, and long may you fly! [Read more…]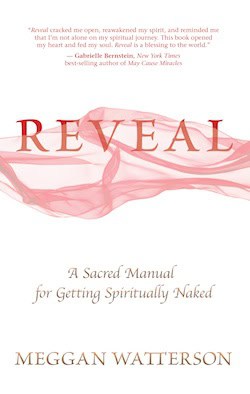 The first time I read the Old Testament I broke out in hives.
I was ten years old, sitting in Sunday school trying to make sense of the stories we were reading, which the teacher explained were considered to be "God's word." I couldn't get the echo of his comment out of my head. "God's word?" God writes? God's published?
The stories were making me so visibly incensed because, although they contained women, we didn't actually hear from women in their own voices. The teacher asked for my thoughts, because I was a hot mess – a hive the shape of Italy stretched from my forehead to down across my neck. So I stammered out something like, "But we don't know what it was like for them – for the women!" [Read more…]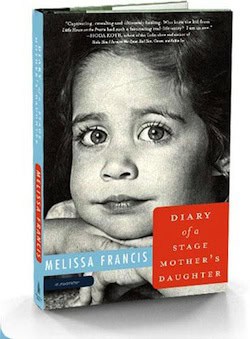 I reviewed Diary of a Stage Mother's Daughter for Elle magazine last year (you can read my review here), and was blown away by it. Child actress Melissa Francis, who you probably remember from Little House in the Prairie, has written a shocking memoir about growing up with a mother who, well, let's just say "stage mother" is probably the nicest name you can call her.
This is an empowering book which will give hope to anyone whose childhood was less than idyllic. Read Melissa's guest post, below, and be sure to leave a comment for a chance to win a copy of the book. (Note: prize can only be sent to a U.S. mailing address.) [Read more…]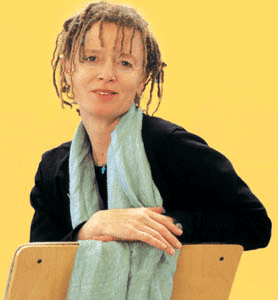 Beloved author Anne Lamott recently wrote a Facebook post about diet books and self-esteem that resonated so strongly with her fans — of which there are more than 98,000 (that's just on her Facebook page, which you should "like" because it gives you little nuggets of her wisdom on a regular basis). I am thrilled beyond words that she turned it into an exclusive post for me — to which I can only say "thanks" and "wow." [Read more…]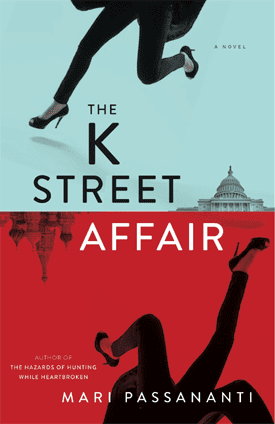 My upcoming novel, The K Street Affair, examines the premise that a multinational mega-corporation, acting with the blessing of several high ranking powerful government officials, stages a violent conflict for purposes of profiteering.
War profiteers in literature are hardly a new concept. Rhett Butler and Milo Minderbinder leap to mind as brilliantly crafted classic examples of the type.
What I find fascinating is the idea that we've allowed corporations and their leaders to grow so cozy with certain politicians that it's no longer difficult to imagine those same politicians could forget for whom they work – with potentially devastating consequences. [Read more…]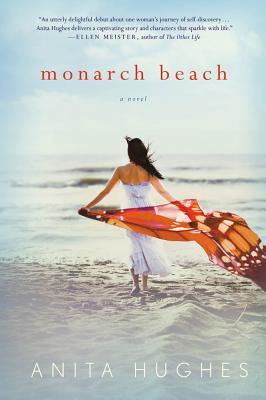 Being selected as one of Oprah's Ultimate Viewers made me realize the importance of always putting your wishes out there. So, when I recently learned that Anita Hughes, the author of Monarch Beach, actually lives at the St. Regis, Monarch Beach, just like her main character does, I casually mentioned in my Summer Reading (Part 2) post that it would be great if she would write about that experience for us. And, voila, here is her piece! Thank you, Anita, and can't wait to visit you next time I'm up in that area.
Also, I would love to spend a summer living in a hotel. Just putting it out there … [Read more…]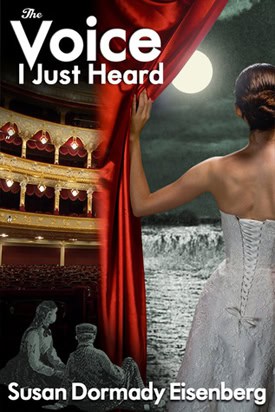 The Voice I Just Heard by Susan Dormady Eisenberg, centers around Nora, who, at the opening of the novel, is dealing with the terrible loss of her brother, Liam, in the Vietnam War. His untimely death threatens to derail the whole family as they sink into grief, but Liam's belief in his sister's singing voice and that, in the end, she will "land in the place just right" is what sustains Nora. Ultimately, this is a coming of age story about a young woman finding her true path in both work and love. [Read more…]