I am such a huge fan of Midge Raymond. Not only did she turn me into a short story reader with her breathtaking collection, Forgetting English (which, by the way, received the Spokane Prize for Short Fiction) but she has helped me find practical ways to squeeze in time for my creative passions through her latest book, Everyday Writing: Tips and Prompts To Fit Your Regularly Scheduled Life — which belongs on every writer's shelf.
Because Midge is also an amazing, supportive person, she offered to put together five of her most effective tips just for us. Embrace these ideas and you'll be surprised to discover you really can live a richer, more creative life. Thanks, Midge!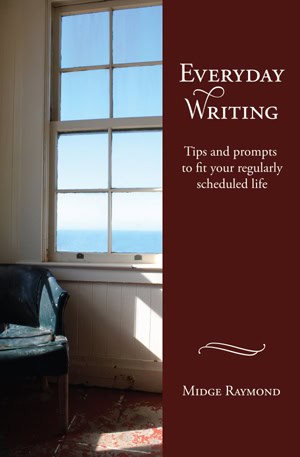 If you're like me, you have an artistic passion that you take seriously yet just don't have nearly enough time for. As a both a career writer and a creative writer, I've always struggled to fit in my creative work around my regularly scheduled life – and I've finally discovered the only way around it: I've learned to embrace the chaos of everyday life rather than fight it, and make it work to my advantage. [Read more…]
Happy birthday, Georgia O'Keeffe, and happy publication date, Karen Karbo, whose How Georgia Became O'Keeffe: Lessons on the Art of Living comes out today! Karen is the author of two other fascinating biographies — The Gospel According to Coco Chanel and How to Hepburn: Lessons on Living from Kate the Great — and she brings these iconic women to life in a way that is so personal and relevant, you'll feel like they've become your best friends. And if you haven't read my interview with Karen, go back and meet her here. You will love her!
We are so honored that Karen is sharing this special day with us, and that she's written an exclusive guest post about what Georgia O'Keeffe can teach us about following our own bliss.
Leave a comment below for a chance to win your own copy of How Georgia Became O'Keeffe. [Read more…]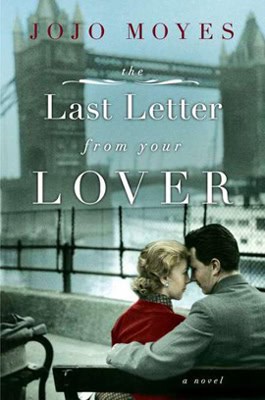 If you are a novelist, the question you will be asked most often (after "Should I have heard of you?") is "Where do you get your ideas?" Well, if you are incorrigibly nosy, and have one of those faces that apparently compels people to tell you stuff (I possess both these traits), ideas for books actually stack up like planes waiting to land.
Give me a room of people, and I will give you a novel for every person there, whether it be family secrets, unexplained jealousies, hidden loves or lifelong regrets. The stories are there, all around us, just waiting to be told. And the best ones are always inspired by real life.
So when I decided to write a book that told the interwoven story of two love affairs through different means of communication — email and text now, and handwritten love letters in the early '60s — I knew my starting point should be real life.
Almost on a whim, I put an advertisement in a national newspaper asking for examples of real life Dear Johns: the last communication of a love affair, whether it be written, emailed, or punched with fury into a mobile phone. What came back to me made me laugh, cry and wince in sympathy.
Some of them were frankly brutal. "You n me finished," as were the ubiquitous Facebook updates, "John Smith is no longer in a relationship." Others were equally harsh, while apparently trying not to be "Happy Birthday! Enclosed is your birthday present, which I hope you like… I am thinking of you especially today… because I have decided that although I love you I am not in love with you. I don't feel that you are God's One for me. Anyway, I really hope that you like your present and that you have a fantastic birthday."
Some were indirect "last letters," as with the woman who opened a letter addressed to her fiancé from his solicitor, only to find that their planned house purchase "was now to be in his name only." Others were oddly charming, like this postcard: "Staying in Greece, not coming back to London because you scare me, but in a good way." And on another postcard, the cheery "Happy Days Are Not To Be… It Really Isn't You, It's Me."
Some raised more questions than they answered, like this letter sent to a female recipient in 1960. "There was no affair between us. If you try to suggest otherwise I shall make clear it was all in your imagination." There's a short story in that one, if not an entire novel.
But when it comes down to it, there is no real way to soften the Dear John. Because however elegantly you put it, you are still saying "I just don't love you."
What my motley selection of correspondences brought home intensely was that sense of despair when something is abruptly brought to a halt, either through love, betrayal, or circumstance. In my own book, the subject of the title, The Last Letter From Your Lover, turns out not to be the final letter after all.
But what these letters also gave me was the sense of what we miss by no longer writing down our true feelings, or at least crunching our emotions into a short, bald text message. Without hearing, in uncomfortable detail, why a relationship is definitely over, it is too easy to read hope into a short message that suggests your lover "see you around."
Still, sometimes a last letter is the best thing that can happen to you. My own favourite was forwarded to me by a female relative, who had been shocked and dismayed to receive it from her boyfriend of the time. "There are things that I love about you but there are things I hate too. I guess you should know that I think more and more about the things that bother me about you now. The time you slaughtered that lobster. The way you shouted and clapped at those cows to get them out of the road. Why couldn't we have just waited for them to pass? We could have missed the cinema… The haphazard way you chop vegetables. Your constant negativity. It took me three coats of paint to paint over where you left your phone number on my wall in red pen. I know I was redecorating but it was a complete waste of paint." She's now living with a man who adores her and never questions the way she chops vegetables — which, in my book, qualifies as a happy ending.
Jojo Moyes is the author of The Last Letter From Your Lover, which was named Romantic Novel of the Year by the Romantic Novelists' Association. Read a Q&A with her  about her book here.
My conversation with Elin Stebbins Waldal about her book, Tornado Warning, struck a chord with many of you, who sent emails thanking me for bringing to light the subject of dating violence and thanking her for sharing her very personal story. Because her voice resonated so strongly, I invited her to write a guest post. I know this essay is one you'll relate to, too.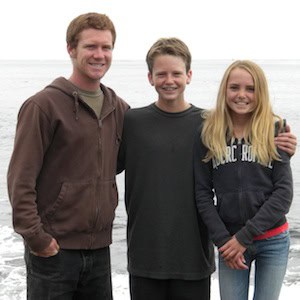 I had no inkling, the first time I learned I was pregnant, of the combination of awe and regret that motherhood would stitch into my soul. But now, at 23, my firstborn has eclipsed the age I was when I gave birth to him, and I find myself marveling over the realization that I have been a mother for more than half my life.
Lately it seems as if my future is destined to be haunted by reflections, small vignettes from the past — some happy, some not — each determined to wave their hand and be seen. They come out of nowhere — these visions — occupying my mind while I drive, walk, or run. They vacillate between the utter despondence and pure magic that have comprised motherhood for me.
Curled up in the bed where he was born, I watched him, with all my dreams for his future bursting from my heart. Max, with his sock hat on, playing with his tongue and making the tiniest "o" shape with his mouth. I didn't sleep a wink for fear of missing even the most miniscule change.
My wee hour whisperings were a vow to love, protect, cherish and keep him from harm — all unending devotions bestowed upon my baby in the first hours as his mother.
Who will you be? I am your Mom!
I was mesmerized by the miracle of having birthed a human being.  I couldn't, in that moment, conceive of what would later manifest as the impatience of motherhood.
But, as years unfolded in the day-in and day-out grind that comes with raising children, there were times I felt there was no end in sight to the changing of diapers and redirection of behavior.
Then one day they were gone — the baby, toddler, elementary school ages and stages were behind us, dangling in the air as a tail on a kite, joyous and left to forever dance with the wind.
Last night, when we went out to dinner, my eyes lighted on the chubby-cheeked toothless grin of a blue-eyed baby sitting two tables away. I felt that sting of unsolicited tears threaten to leach. I leaned forward and asked my husband, "Do you ever want to walk up to the parents of young children and whisper in their ear, Don't just mark time; you will have these babies but for a season of your life. I promise you it passes in a blink of an eye. Do you ever think that?"
He nodded, and his eyes darted to our son before returning to mine. "I can not believe we are looking at colleges for Kodiak…"
I quietly agreed, also sneaking a peek at our son — our boy –on the brink of joining his brother in manhood. He is within arm's reach of walking out of our home into his next life chapter beyond our daily vigilance.
Kodiak was born at the base of a ski resort in the valley of Vail, Colorado, at an altitude of 8,160 feet above sea level. Unlike the siblings who bookend him, he was in no hurry to make his entrance. When he finally did, his first stroke in the waters of independence were exhibited within moments of his first breath.
All babies born in Vail are immediately given oxygen. We held our own breaths as his little fist unhesitatingly reached up and yanked the tiny oxygen mask from his face. His first unspoken message was effectively delivered: I can breathe on my own!
And, in that moment, we exhaled.
My last baby followed 20 months later. She was in a hurry, practically delivered in a moving vehicle. Chandler.
And now we were thinking of college. The thought – the disappearance of my babies' childhoods – followed me last night from the restaurant to Chandler's piano recital, and is now planted like a looming tree.
Did I even feel myself blink?
Regrets dance in the shadows and I see them as if they are lining up — the bleary-eyed, drawn-out good night kisses, the tricks I employed to distract a three-year-old Max when leaving him at preschool. "Show me the classroom bunny," I had said with enthusiasm so I could hop skip and jump away, leaving a boy with a rabbit in his hands and disappointment stretched across his heart.
Alongside regret, I see myself nestled in bed with each of my children, reading, swimming, blowing bubbles, baking, discovering museums from Denver to San Diego, building sandcastles, creating art projects, spending summers on Whidbey Island.
Last night at the recital, I put my arm around Kodiak and felt my heart quicken as he leaned, for just a moment, into me. I hugged him from the side and marveled at his unabashed love for me.
There is the awe.
I woke early this morning from a dream that was still so vivid. In it, I whispered to the parents of the chubby cheeked baby, Don't just mark time; you will have your baby but for a season of your life. I promise you it passes in a blink of an eye.
I love Amy Ferris. She writes from the heart about subjects that all of us, as women, can relate to. If Marrying George Clooney is not on your bookshelf already, order yourself a copy right now. Amy doesn't sugar-coat. She tells it like it is. Her emotions are raw, her words powerful. She is a champion of all things female, and I am honored to have her write for us during our Moms theme. Spoiler alert: Get out the tissue box. [Read more…]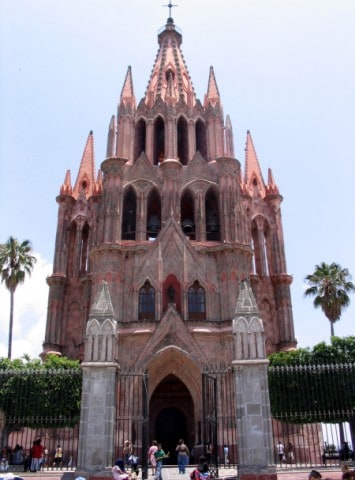 I just returned from San Miguel de Allende.  Just returned, as in: last night.
I had never been to San Miguel. It was a place I always wanted to go to. Had heard about. I often said to Ken, "Hey, I know, let's go to San Miguel," and Ken would look at me, and his eyes would glaze over, and he would say, "The beach. I wanna go to the beach." And, I would tuck that away – San Miguel – in my dream drawer next to marrying George Clooney, and firm thighs. [Read more…]
Meggan Watterson is the founder and executive director of REVEAL, a non-profit that empowers and inspires the next generation of female spiritual leadership. She has a Masters of Theological Studies from Harvard Divinity School and a Masters of Divinity from Union Theological Seminary, and is the author and editor of the forthcoming REVEAL Generation: Voices of The Fierce Divine Feminine. I am truly grateful that she's sharing her profound perspective on Eat Pray Love with us. This is real soul food, and it's the kind of article you need to send to all the women in your life.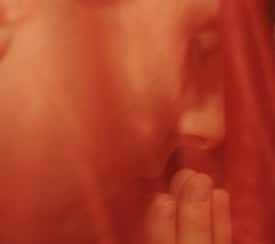 As a feminist theologian, I was hooked 15 pages into reading Eat Pray Love and here's why. Gilbert prays to God for direction and she gets an answer. Immediately. And her answer comes not, as she reassures, in a freaky loud and booming Old Testament type voice; it's simply in her own. But it's her voice, as she has never heard it before, "perfectly wise, calm and compassionate." It's what her voice would sound like, she relates, "if I'd only ever experienced love and certainty in my life."
Rather than a more typical or traditional religious conversion experience, Gilbert understands this defining moment of hearing her own "omniscient interior voice" as the experience of the beginning of a religious conversation.
Gilbert goes on to travel to Italy, India, and Bali but, for me, the true adventure starts when she begins this divine conversation from within. That moment shifts the trajectory of her prayer- instead of casting off or out her prayers to some divine source above or beyond her, her prayers echo down into her cavernous core. The source of wisdom and unfaltering love is found deep within her. It takes most pilgrims years, a lifetime even, to get to this truth that Gilbert experiences before she steps on a plane or tastes her first Italian gelato treat.
The contemplative traditions have claimed this truth the world over, so what's new about Gilbert's religious conversational conversion experience with the divine that dwells within her? Gilbert represents a new form of spiritual seeker, a seeker of the fourth wave of feminism, one who refuses to abandon or deny the body as she draws nearer to God.
There is a pervasive desire among emerging female spiritual leaders to honor, acknowledge and even indulge in the wisdom and power of the body as they seek to cultivate their relationship with the divine. Women no longer want to separate their spirituality from their sexuality.
Take, for example, my cosmic twin and Harvard Divinity School peer, Sera Beak. At 29, she wrote The Red Book, A Deliciously Unorthodox Approach to Igniting Your Divine Spark. She urged women of our generation to not only claim their spiritual authority as women, meaning to hear the divine from within, but to also claim their bodies as sacred.
As the founder and executive director of REVEAL, I am profoundly encouraged by the cult-like following of Eat Pray Love. The spiritual barometer in culture has risen. This gives me hope that women are ready to go within, and they are willing to believe (again) that as a sex we have something unique to say and to share about the experience of encountering the holy.
Gilbert refers to the voice of wisdom within her as her "omniscient interior voice." My masters of theological studies and masters of divinity have demanded my lexicon contain less secular words. I refer to the voice I hear within me as the soul voice. The experience of it requires it.
The experience of hearing my soul voice is profoundly (and sometimes irritatingly) paradoxical. It's hysterical when I'm the most stressed out and it's filled with levity when I'm as heavy as a piece of lead. It's the voice that offers balance when my life is most out of whack and it's the voice that leads by empowering me to be bold enough to make choices for myself.
I can recognize the soul voice within me because it is most fierce when it comes to truth telling and yet never insists on its own way. The soul voice offers every kind of encouragement and yet is often the most challenging. The soul voice will suggest I do that one thing I want least to do, not to annoy me (smile), but to get me to face fears, to grow, to change. The soul voice — as compared to the voice of the ego — is not about drama.
For example, when Gilbert prays for God to tell her what to do, she expects to hear sublime advice about her imminent divorce, real drastic changes she must make, or hard and fast lines she must draw in her love life. Instead, she hears a simple directive, "Go to bed, Liz." That can only be the soul voice. In that moment, this was the most sagacious, the most loving, and compassionate advice she could receive. She just needed to take care of her self. The wisdom of what to do with her life, with matters of her heart, would follow without drama and without deadlines. Her soul knows this.
Every woman has to take the journey to meet with her soul voice alone — and find that authentic truth that waits within her. Every journey taken is as different as the soul voice found.
But in my experience, the soul voice is that one voice that is always and in all circumstances waiting to be the voice of unconditional love inside us. It's the voice that longs for us to listen and to follow its audacious call to dare us to live out our potential.
REVEAL is so concerned for women to become intimate with their soul voices, because the soul voice asks that we each in our own ways love ourselves enough to live our best and most realized lives. The soul voice leads us to transform not only ourselves but also the world around us with love, with joy, and with the taste of gelato fresh on our lips.
This post originally appeared on my former blog, StyleSubstanceSoul.