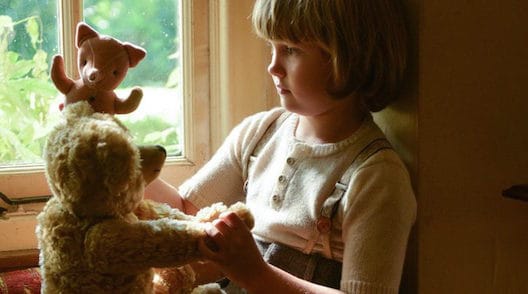 Winnie-the-Pooh and his friends are sacred to my family.
My son was obsessed with them when he was little, greeting Tigger at Disneyworld as though he were a long-lost friend.
We quoted the characters and discussed them in great detail, laughing about how one of us was acting like an Eeyore when we complained too much.
My son might even have been a smidge envious of Christopher Robin.
Well, although he's now 27, I hesitate to recommend Goodbye Christopher Robin (which I loved) to him because it just may traumatize him. He will certainly never wish to be Christopher Robin again, and he may actually feel guilty for all the attention he gave to the real boy's beloved stuffed animals.
I had no idea of the story behind Winnie-the-Pooh, which is dark and sad and completely at odds with how the hunny-loving bear made us all feel. [Read more…]