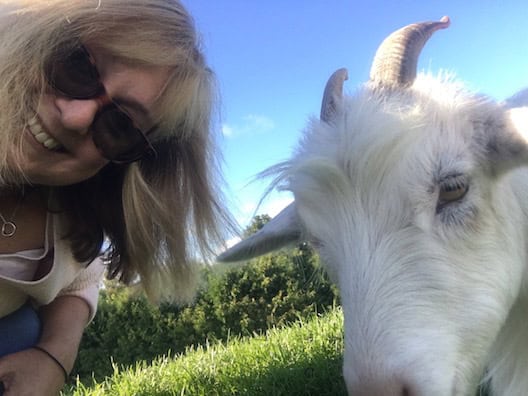 Thank you to Heifer International for sponsoring this post and for 
the amazing work you do. All opinions are, as always, 100% mine.


I've been doing a lot of research on organizations to support this holiday season, and one of my favorites is still Heifer International. [Read more…]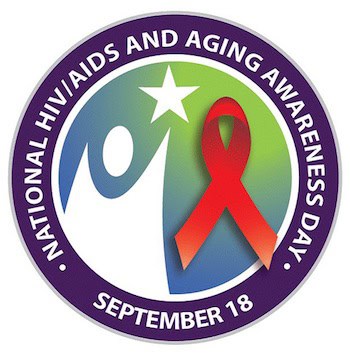 Thanks to Let's Stop HIV Together for sponsoring this important
conversation. All opinions are, as always, 100% mine.


Tomorrow is National HIV/AIDS and Aging Awareness Day, and I hope you'll help me spread the word and end the stigma.
I've never understood why there would be any kind of stigma associated with HIV in the first place. People who are dealing with HIV shouldn't have to worry about others' reactions. They need support and they need to be able to talk about how they're feeling. And they need to seek treatment.
This is especially important for our age group because, although the overall infection rate has decreased in the US, there is a significant risk to people over 50. However, they are less likely to get tested and, as a result, are subject to higher mortality rates than their younger counterparts. [Read more…]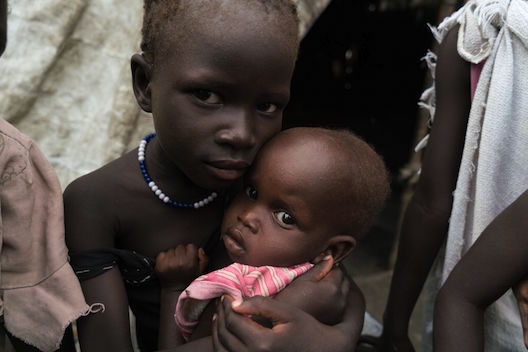 As the United States celebrates its birthday today, South Sudan gets ready to celebrate its birthday later this week.
The youngest country in the world, South Sudan turns five on July 9. Although the country was founded during a time of peace, children born that year only have memories of violence.
Since the war broke out in 2013, 2.3 million South Sudanese have been forced to flee their homes. That's 1/5 of the country. 5.1 million people — nearly half the country — are in need of urgent humanitarian assistance.
Behind these horrifying statistics, though, are real people. Real children who you need to meet. [Read more…]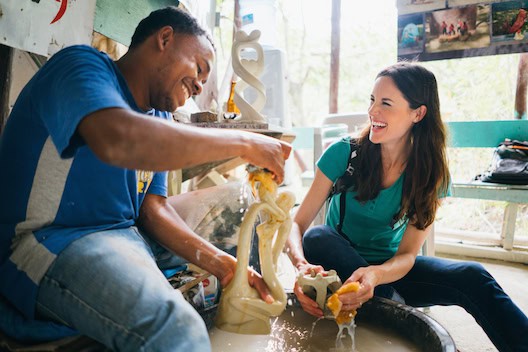 Thanks to Fathom for partnering with me on this sponsored post. All
opinions are, as always, 100% mine.


Fathom's 704-passenger vessel, the Adonia returned from its inaugural voyage to the Dominican Republic last Sunday and, according to my friends who were on the trip, it was an amazing experience. I've been following along closely because I'm hoping to go in June.
Fathom is Carnival Corporation's latest brand and what makes it so special is that it's dedicated to social impact travel. Voluntourism is one of the fastest-growing trends right now, and it's one in which I'm especially interested. In fact, I recently wrote a piece for USA Today's 10Best about it and, of course, included Fathom. [Read more…]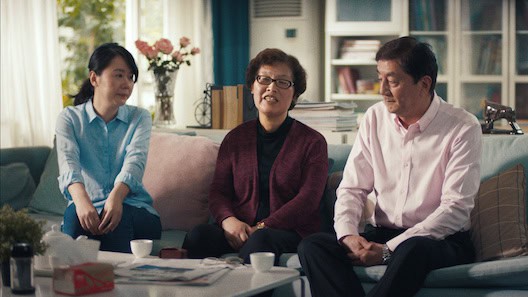 This is a sponsored post. All opinions are, as always, 100% mine.


Although you'd think we'd be past this by now, single women still seem to be stigmatized in most cultures. Even in the United States, women who aren't married by a certain age are considered "spinsters."
In China, that certain age is 25, and women who are single after that are referred to as "Sheng Nu," which literally translates to "leftover woman."
Imagine how devastating it would be to know you were looked upon by your culture, your friends, your family as a "leftover woman" who, despite holding an important job and being smart, funny, and loving, was simply dismissed as incomplete without a husband.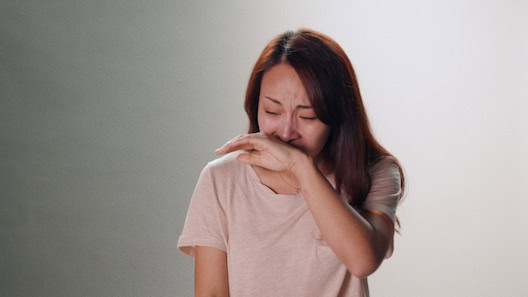 Last year, international prestige skincare brand, SK-II, launched #ChangeDestiny – an ongoing global campaign to inspire and empower women to shape their own destiny. [Read more…]
Michael and I have supported CARE for many years because it's a great humanitarian organization. Its mission is to fight global poverty,  and we love that it focuses on working alongside poor women, understanding that if you equip women with the proper resources, they can lift whole communities out of poverty.
Now, CARE is launching a powerful Special Delivery project, and it's something we feel strongly about for personal reasons. [Read more…]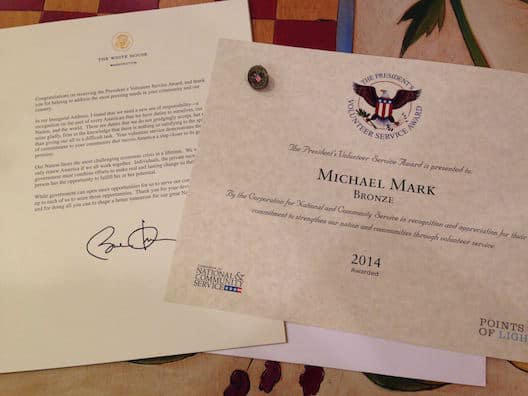 November is National Family Caregivers Month — the perfect time to acknowledge and celebrate the 40 million unpaid caregivers in the United States.
Surprisingly most caregivers — those who attend to someone else's daily needs — are not paid professionals but are simply family members or friends who are also working and managing their own families at the same time.  For many, the caregiving role starts with simple things like scheduling a doctor's visit or helping with daily errands, but gradually expands over time, until it becomes a major commitment in their lives.
These caregivers admit their lives have changed with this new role, often for the worse. One in five say they are unhappier and one in three say they feel sad or depressed.  That's why AARP has created a community where caregivers can connect with experts and other caregivers and find information and tools.
This month, the Ad Council and AARP are kicking off a fantastic Random Acts of Kindness for Caregivers campaign, designed to show caregivers they're valued and appreciated. [Read more…]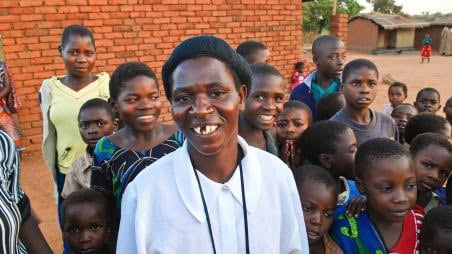 This post is sponsored by CARE. All opinions are, as 
always, 100% mine. Please click on the sponsored links
because this is an amazing organization. Photo credit:
Brian Feagans/CARE


When I read that CARE was helping to beat poverty with doughnuts, I knew I had to write about this empowering and life-changing campaign. After all, these are subjects dear to my heart and I am someone who believes doughnuts are the answer to a surprising number of problems.
Although pretty much everyone has heard of CARE, you may not be aware of some of the creative ways the humanitarian organization is improving the lives of people in some of the poorest communities in the world.
So let me tell you about the doughnuts. [Read more…]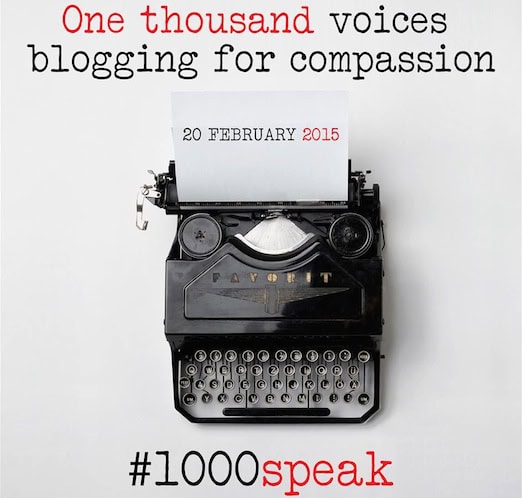 #1000speak was born just a little over a month ago when Yvonne Spence and Lizzi Rogers put out the call for bloggers to write about compassion and flood the internet with good on February 20.
I immediately signed up and so did more than 1000 others. If there's one thing bloggers can always be counted on, it's to come together for a cause.
And, right now, there's no cause more important than compassion. [Read more…]

One of the biggest trends in travel, especially for baby boomers, is the idea of volunteer vacations. Michael and I did this last summer at The Elephant Sanctuary in Tennessee, and our good friends, Ruth and Dan, are heading off with Global Volunteers in a couple of weeks to work on the St. Lucia Project. [Read more…]