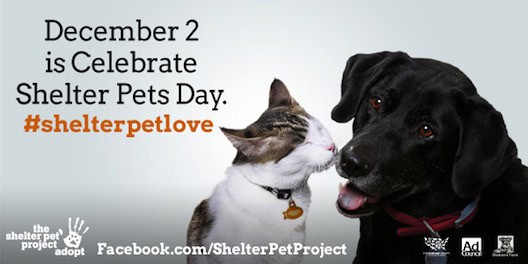 Thanks to Element Associates for sponsoring this post. All opinions are, as always, 100% mine.
Today is the fifth annual Celebrate Shelter Pets Day and, as an animal lover, I can't think of anyone who more deserves their own day than these beautiful cats and dogs who just want a loving home. [Read more…]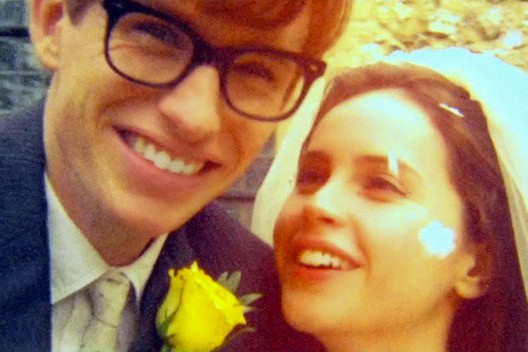 November is National Family Caregivers Month, and I'm thrilled to partner with Midlife Boulevard to bring you this important public service information.
I recently saw The Theory of Everything, which immediately became one of my favorite movies of the year and will probably win a Best Actor Oscar for Eddie Redmayne who portrays world-renowned physicist Stephen Hawking.
What struck me most about the film, though, is that, to me, it's really the story of Jane Wilde (Felicity Jones), who was not only Hawking's lover, wife and the mother of his children but also his caregiver. It is unlikely he would have lived as long as he did, never mind accomplish so much and write a bestselling book that sold more than 10 million copies, without her unwavering support and sacrifice.
So, when my friends at Midlife Boulevard invited me to participate in a campaign to raise awareness for National Family Caregivers Month, I had to do it in honor of Jane. [Read more…]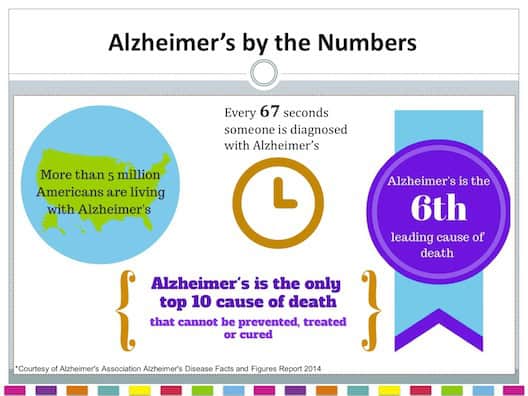 Banner Alzheimer's Institute sponsored this post. Opinions are mine. 


Julianne Moore is already receiving Oscar buzz for her role in Still Alice, the upcoming movie based on Lisa Genova's bestselling novel about a 50-year-old Harvard professor who is diagnosed with early-onset Alzheimer's disease.
The story is so powerful and sobering, I can't stop thinking about it.
In fact, I test myself every day on the name and address Alice's neurologist asks her to remember — that she can't.
John Black. 42 West Street, Brighton.
Because November is National Alzheimer's Disease Awareness Month and also National Family Caregivers Month, it seemed like the right time to tell you about some hopeful and innovative research projects taking place to combat Alzheimer's and how you can get involved. [Read more…]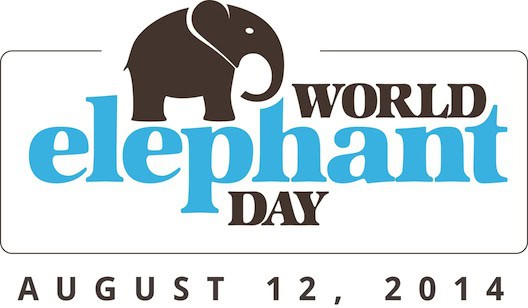 Today is World Elephant Day, and it's one day I'm happy to #gogrey. [Read more…]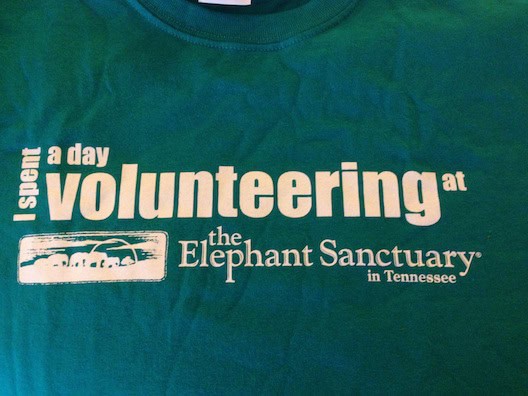 Now that we had learned all about Tara, Shirley, Tange, Flora, Sissy, Winkie, Misty, Minnie, Liz, Ronnie, Debbie, Billie and Frieda, we felt personally invested in their future and were eager to get back on the road in the morning to return to The Elephant Sanctuary for our volunteer day.  [Read more…]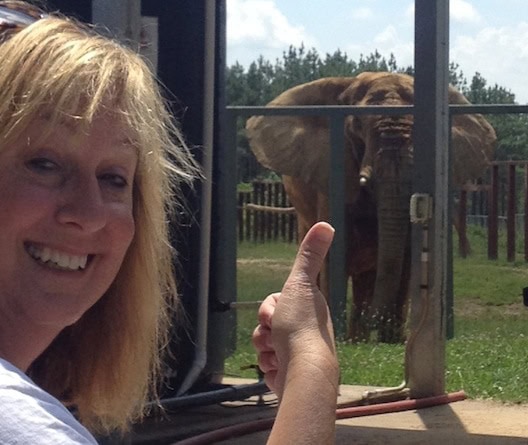 Yesterday, I told you about arriving in Nashville for our amazing Buick Bucket List trip.
Well, The Elephant Sanctuary in Tennessee is about an hour and forty minutes away from Nashville so, after spending way less time at the Hermitage Hotel than we would have liked, we packed up the Encore, set the GPS and headed out to spend the morning with Education Manager Todd Montgomery and Communications & Marketing Manager Mary Beth Ikard. [Read more…]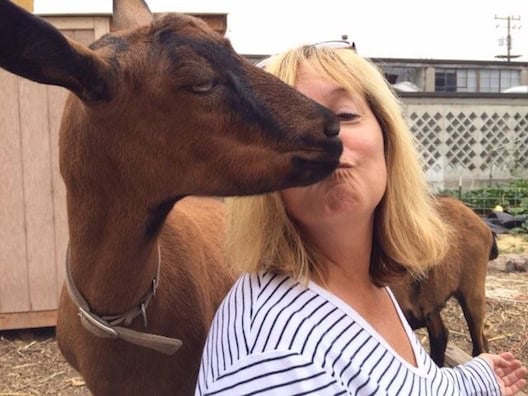 I posted this photo on my Facebook page over the weekend and today I received a press release from the Farm Sanctuary announcing that this is the Summer of Goats.
And my kids think I'm not on the pulse of pop culture? Ha! [Read more…]

Over the past few years, my husband and I have dramatically changed the way we make charitable contributions. We used to give money to a variety of organizations but, having been burned one too many times (yes, Susan G. Komen, I'm talking about you), we now try to give directly to people in need. [Read more…]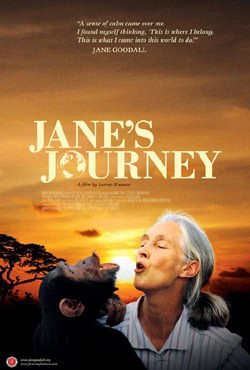 Today is Jane Goodall's 80th birthday, and she is still making a difference. I'm re-posting this from 2011 as a tribute to this amazing woman.
My friend, Susan, and I went to see Jane Goodall Live last week, which featured the must-see documentary, Jane's Journey.  We were so inspired by the whole evening, it's amazing we're not writing this from Africa right now.
Here are some of the facts that surprised me, and how I'm going to act now that I know them: [Read more…]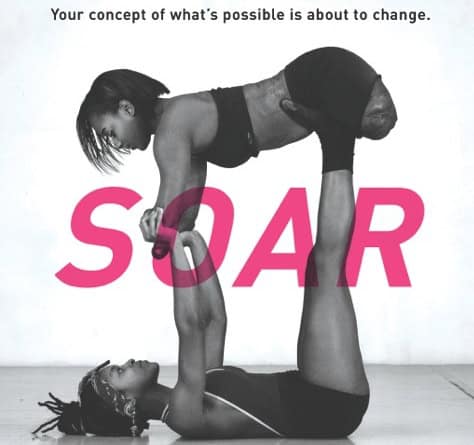 When filmmaker Susan Hess Logeais reached out to me to help promote her Kickstarter project, I spent five minutes reading what she wrote about it and, between tears, agreed.  [Read more…]