vicki lawrence and "mama's family" by cathy chester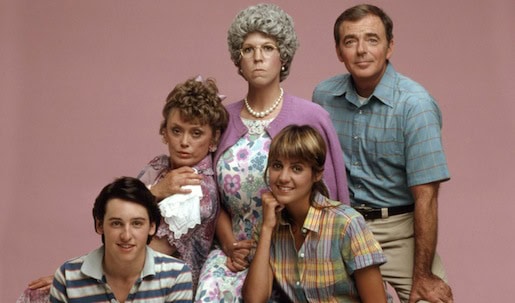 There are dysfunctional families, and then there are DYSFUNCTIONAL families.
Thanks to TV, we have a front row seat to watch the lives of countless dysfunctional families make us squeal with laughter or shriek in horror. (I'm only talking about the fictional ones. The ones on the reality shows are a whole other story.)
There's the father securing his family's financial future by manufacturing methamphetamine, on Breaking Bad. Parents reading their child's private diary entries, then keeling over in hysterical fits of laughter, on Family Guy. Kids telling their friends that their dad works in "waste management," on The Sopranos.
All of these classic shows owe a debt of gratitude to Mama's Family, which first appeared on TV over 30 years ago.
Thelma Harper, one of TV's most memorable mothers, was blue-haired, buxom and tight-lipped. Played brilliantly by the multi-talented Vicki Lawrence, she was explosive, opinionated and ready with biting but hilarious retorts toward the cast of loony characters that made up her family.
The show, a spinoff of sketches from The Carol Burnett Show, had two runs: one from 1983 – 1984, the other from 1986 to 1990.
Mama's Family: The Complete Series has just been released on DVD, and includes all 130 episodes. It has already generated wide interest from both the viewers who grew up with the show and a new generation who are first discovering this hysterically funny sitcom.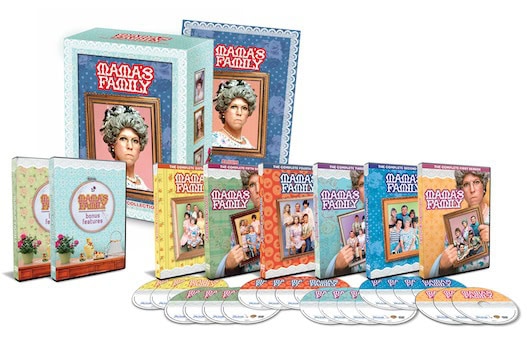 The boxed set features lots of bonus materials, including a one-on-one interview with Vicki Lawrence and Carol Burnett, new interviews with cast members including Betty White, and the made-for-TV movie, Eunice.
I recently had the pleasure of speaking with Vicki Lawrence about the DVD release. She was charming, open and honest. I also found her as giggly and down-to-earth as I hoped she would be.
I asked how she originally felt when she was asked to go from being part of a talented supporting cast in The Carol Burnett Show to being the star of her own sitcom.
She explained how hesitant she was because she was used to having Harvey Korman and Carol Burnett by her side. She told me about their belief in her and in her acting ability as Mama, and that they encouraged her to spread her wings. They knew it was time for her to fly.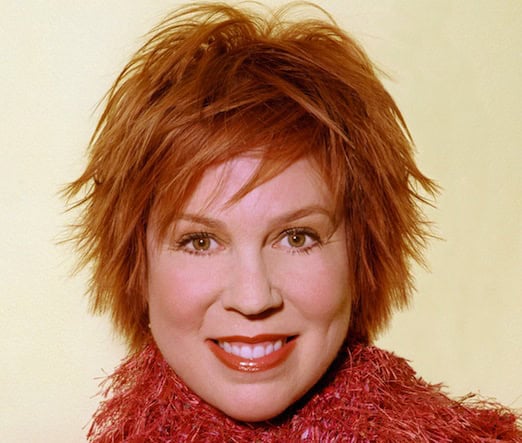 Vicki described Harvey Korman as a mentor. He knew she was ready for her own show, and he was confident she'd succeed on her own.
The series still resonates with audiences, she explained, because we all see something of our families, someone we know or perhaps even a part of ourselves in Mama.
I didn't realize that Vicki did some writing of her own, including the show's theme song, with lyrics entitled, "Bless My Happy Home." The producers decided to make the song an instrumental, but I'd love to hear the lyrics she wrote!
In addition to acting and writing, Vicki also recorded a #1 hit, "The Night the Lights Went Out in Georgia."  She told me she still sing the songs when she tours the country with "A Two-Woman Show," in which she appears as herself for half the show, and as Mama for the other half. The show combines comedy and music with observations of her life.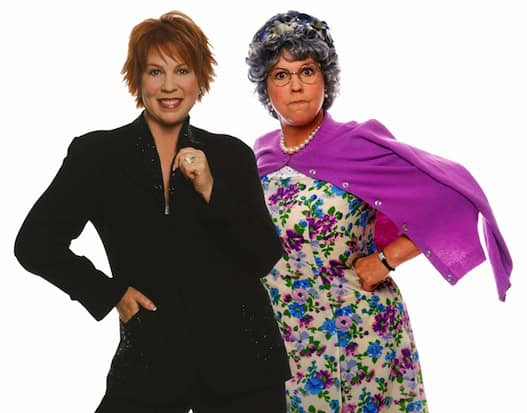 Over the years, many popular TV shows have put together successful reunion episodes, and I asked Vicki whether Mama's Family would produce one with the surviving cast members.  She sounded excited at the prospect, saying how wonderful it would be to have a reunion. She keeps in touch with everyone, and would find it "amazing" to get together with the other cast members in a Mama's Family setting.  The last time the cast was together was for her talk show in the 90's.
I would find that amazing, too, and look forward to more laughter as Mama continues to unleash her wit and sarcasm – maybe this time on her grandchildren and great-grandchildren!
Cathy Chester blogs at An Empowered Spirit, which was voted one of the best blogs of 2013 by Healthline and was nominated for WEGO Health's Best in Show Blog for the past two years. She is also a regular blogger for The Huffington Post as well as a Blogger/Moderator for MultipleSclerosis.net and Healthline.