25 things i'm thankful for: the movie edition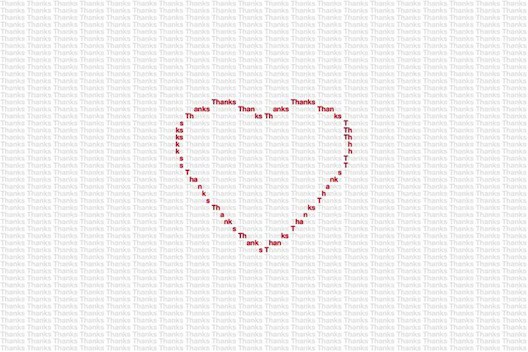 Sure, I love the turkey and pie but my favorite part of Thanksgiving has always been the actual giving of thanks.
In 2012, I shared 25 things I'm thankful for and, in 2013, I shared 25 more things I'm thankful for. I'm still thankful for all of those things.
This year, though, I thought I'd shake it up a little. 
As a member of the San Diego Film Critics Society, I watch, think about and discuss movies – a lot. I LOVE this, and am so grateful that I also get paid to write about them.
So, here are 25 things I'm thankful for this year, each inspired in some way by a movie that really stuck with me this year. Don't be surprised to see many of these names come Oscar time.
1. Michael, my foundation and the love of my life (The Theory of Everything)
2. Alex and Sara, who I love spending time with and who, miraculously, are my children (The Skeleton Twins)
3. My amazing parents and in-laws (Boyhood)
4. My sister, who I can share anything with (This Is Where I Leave You)
5. Sophie and Jessie, the beloved dogs who added so much to my life and who I still think about every day (Tracks)
6. Our family is healthy (The Fault in Our Stars)
7. All the strong women I'm proud to call friends (Maleficent)
8. The trips I've gotten to take this year (The Hundred Foot Journey)
9. My motorcycle ride through Joshua Tree National Park (The Homesman)
10. The meals that have been lovingly cooked for me (Chef)
11. My kids both graduated college, with honors (At Middleton)
12. Books that are unputdownable (Gone Girl)
13. My iPod (Begin Again)
14. Broadway shows (Birdman)
15. The camera on my iPhone (Finding Vivian Maier)
16. Abortion is legal and women have the right to choose (Obvious Child)
17. Same sex marriage is becoming legal in more states (The Imitation Game)
18. The men and women who protect us (American Sniper)
19. I was born in this country (Citizenfour)
20. I'm a New Yorker (Love Is Strange)
21. I get to live in San Diego, not LA (Nightcrawler)
22. My friends around the world (Calvary)
23. Michael fulfilled his dream of walking the Camino, and made it home safe and sound (Wild)
24. Unsung heroes (St. Vincent)
25. All of you for supporting Midlife at the Oasis and for making my work never seem like work to me. I appreciate you more than I can say, and wish you a sweet and happy Thanksgiving filled with lots of love — and lots of dessert. xo (Words and Pictures)