"Bully" — The Controversy and the Bottom Line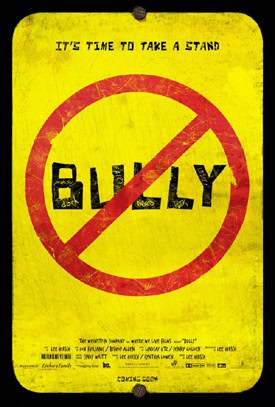 The powerful new documentary, Bully, by award-winning filmmaker Lee Hirsch, continues to be surrounded by controversy. First, the profanity spewed by some of the bullies in the film caused the MPAA to give it an R rating, taking away its accessibility to the kids who really need to see it (a decision which has since been overturned and the rating changed to a more accurate PG-13). Most recently, the movie has been accused of oversimplifying and distorting the problem.
I'm here to tell you that neither one of those issues detract from the core message of the movie or should prevent you – or your children – from seeing it.
An astonishing thirteen million children are bullied each year in the U.S. alone. And what's most shocking about this movie is not just the horrifying way the bullies treat their victims – it's the dismissive attitude of the adults in charge. Children have an inalienable right to feel safe at school and on the school bus, and it's up to the grown-ups to make sure they are. It's not okay to brush off bullying as simply "kids will be kids." Bus drivers need to pull over when they see a child being bullied. Teachers and principals need to punish those doing the bullying rather than tell the victims to "stay away from them."
It's time for adults to be accountable, and for kids to stand up for their peers. In our litigious society, people are afraid to get involved even when they know someone is suffering. Where does that leave children who are being bullied, physically and verbally, every single day?
Take your family to see Bully, discuss it and get involved in The Bully Project. It's time to make a change. Our children's lives depend on it.

This post originally appeared on my former blog, StyleSubstanceSoul.com.