off to #experiencebuick at the final four!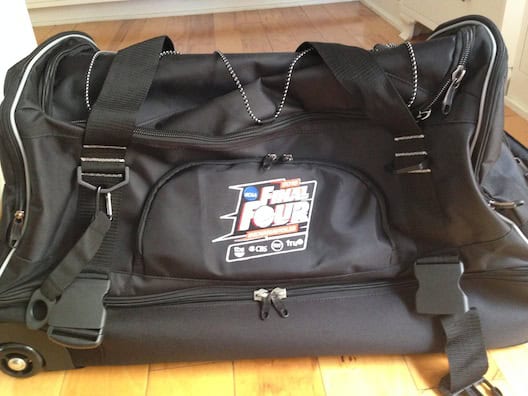 Look at this awesome bag Buick sent me in preparation for my trip to the Final Four!
It almost made packing fun.
So, now, all my bags are packed, I'm ready to go …
Hilariously, I'm currently in second place in my bracket — but that's likely to change quickly.
I'm excited to be attending the games, screaming when my teams score, snacking on whatever Lucas Oil Stadium is famous for and hanging out with my fellow Buick influencers (hi, Andi!).
I hope you'll follow along as I Tweet and Instagram my way through the games. Cheer for Duke to go down and for Kentucky to triumph because if I win, which my son figured out is virtually impossible at this point, I'm going to give one lucky reader a prize, too.
Fortunately/unfortunately, I won't be watching that last nail-biter in person, though — unless they get the game in the South of France 🙂
À bientôt!