my liebster award!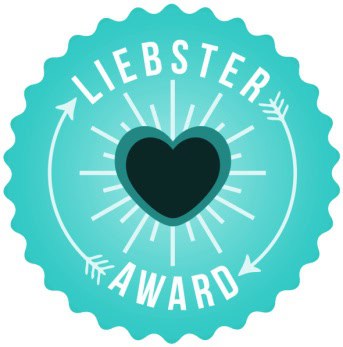 There's something about receiving an award from your peers that just makes you feel all mushy gushy happy inside.
So thank you, Suzanne Stavert of Adventures of Empty Nesters, for putting a big grin on my face by nominating me for a Liebster Award.
The Liebster Award is a real honor in the blogging world.
The blogger who is nominated is given a bunch of questions to answer and then pays it forward by nominating other bloggers. It's intended to help out newbie bloggers and show some love to old favorites. It's a perfect representation of the incomparable supportiveness of the blogging community.
Here are my answers to the questions Suzanne sent me. I hope you'll check out her answers and get to know her, too. She is a doll, and you'll love traveling around the world with her!
1. What is your dream destination?
There are too many to list here but I would love to volunteer at the Elephant Park in Thailand and I would love to go back to Africa. I want to see the gorillas in Uganda, the pandas in China, the polar bears in Antarctica. Are you sensing a theme here?!
2. What places have you visited that you thought were highly overrated?
I can't really think of a place — there are great sights to see everywhere — but I have to admit I thought the Mona Lisa was overrated. Sorry but after seeing it shrouded behind glass, from behind half a dozen people deep, I just didn't get it.
3. What is your favorite U.S. destination?
Well, I will always be a New Yorker, even though I live in San Diego now. There is no other city like it, and I get re-energized every time I go back to visit. I love Portland because of Powell's Books, Voodoo Donuts and the Kimpton Hotel Monaco, and I am a huge fan of the spas in Scottsdale, Arizona. Chicago will always be special to me because of Oprah, and Washington, D.C. and Boston are full of great memories from my son going to Georgetown and my daughter going to Tufts.
4. What makes you happy?
Again, there are too many things to list but, really, nothing makes me happier than when my family is happy. Traveling makes me happy, Chipotle makes me happy, spending the day in a lounge chair reading a good book and drinking Starbucks iced tea makes me happy. And, of course, let's not forget Dunkin' Donuts. 🙂
5. Why did you start blogging?
I've been a writer since I was 12 years old and can't think of anything I'd rather do. Blogging seemed like the natural next step. So, although I still freelance for a number of other outlets, I adore the blogging community and my amazing readers who make all the hard work so rewarding.
6. What are your top three bucket list items?
Seeing the Northern Lights, doing a cruise around the world and getting my photos organized.
7. What is one piece of advice you would offer or one saying you live by?
The one I live by is "Done is better than perfect." It's the only way I can stop procrastinating. The one piece of advice I would offer — and it's one I really need to listen to myself — is put down your phone and be present. I have become terrible at doing that.
8. What is the best thing anyone has ever said about your blog?
People have been so generous in their kind words for my blog, and I can't tell you how much that means to me. I am deeply moved by my readers who write me emails about how a post touched them or motivated them to action. Those tend to come on days when I'm ready to give it all up out of exhaustion, and I am so grateful for them.
9.What is your ultimate guilty pleasure?
Did I mention Dunkin' Donuts?
10. What is one product or service you cannot live without?
My MacBook Pro, my iPod and my iPhone. I guess they were right about an Apple a day …
11.What two countries make you the happiest to visit?
I'm going to have to say Ireland and Iceland because of their beauty and the friendliness of their people. Iceland has the most unique landscape I've ever seen, and I absolutely fell in love with Reykjavik. The Irish are so warm and funny and welcoming, and the scenery in the Dingle Peninsula absolutely takes my breath away.
xoxoxoxoxoxoxoxoxoxoxoxoxoxoxoxoxoxoxoxoxoxoxoxoxoxoxoxoxoxo
Thanks, Suzanne, for giving me some great questions to think about. I'm now going to pass them on to half a dozen bloggers I admire and am proud to call friends. In order to spread the wealth, I'm not including the ones I already gave a shout-out to when I received a Sunshine Award from my former Blogger Idol competitor, Jennifer Hicks of Real Life Parenting. And since I included more there than I was supposed to (yes, I have trouble following rules), I'm only featuring 5 here so you won't be overwhelmed and you'll go back and pay them all a visit. Because they're awesome.
So, without further ado — and in no particular order — here are my highly-deserving Liebster Award nominees. Some of them don't post as often as I'd like to read their words so I hope this will push them to write more! Enjoy!
Andi Fisher                          Misadventures with Andi
Elin Stebbins Waldal         Beyond the Backyard Blues
Mary Bird Lanzavecchia   Transitioning Mom
Lisha Perry Fink                 Lisha Writes
Sharon Greenthal               Empty House Full Mind
Candace Derickx                 Life in Pleasantville
Congrats, ladies! You make me proud to be a blogger.