my silver linings cook(ie)book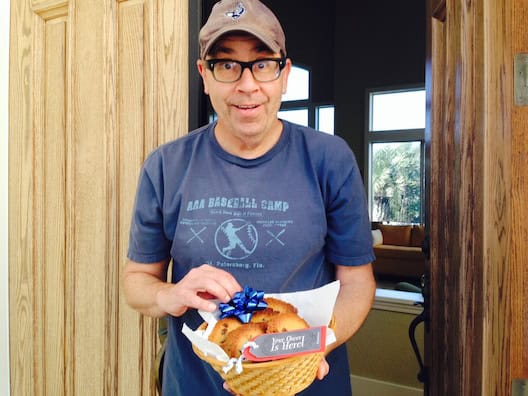 This was supposed to be a sponsored post. Unfortunately, it's not.
You see, against my better judgment, I agreed to write about Betty Crocker cookie mix.
I know. I don't cook.
I must have gotten sucked in by the spirit of the season. Or been hungry. Or thought it would be good to make some money to pay for my most recent Anthropologie spree.
Whatever the reason, I said yes. It didn't seem like it would be a big ordeal since they only required three ingredients. Even I should be able to handle that, right? So I ran off to Ralph's to buy a pouch of Betty Crocker chocolate chip cookie mix.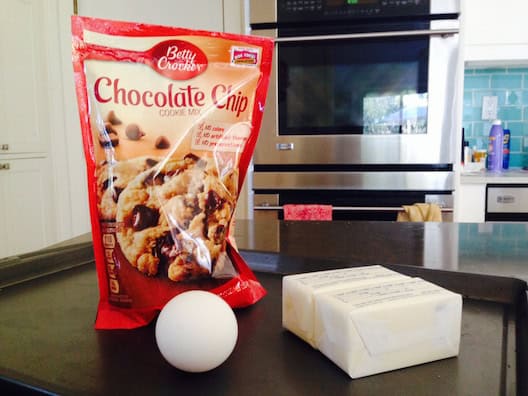 See those soft, mushy cookies pictured on the front of the package?
That's not how mine came out.
Michael likes them thin and crunchy so I decided to shake things up a little and create my own recipe. Oh, who am I kidding? I followed the directions on the package exactly.
And ended up with these.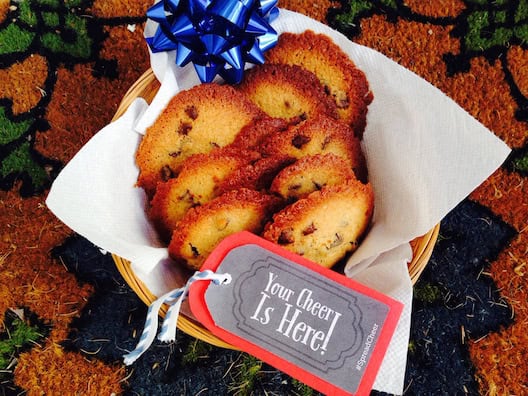 I have absolutely no idea what I did wrong but they actually tasted delicious so I stuck them in a pretty little basket, attached the Betty Crocker printable and ran out to leave them at our front door to surprise Michael. He LOVES cookies and I've been trying to make more of an effort, romantically speaking, so I knew this would be a perfect post for the sponsor.
I rang our doorbell and stepped back to capture his moment of joy.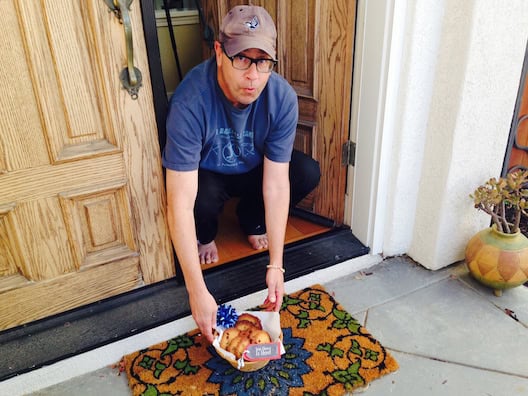 He immediately went to take a bite, not even asking who left them or why.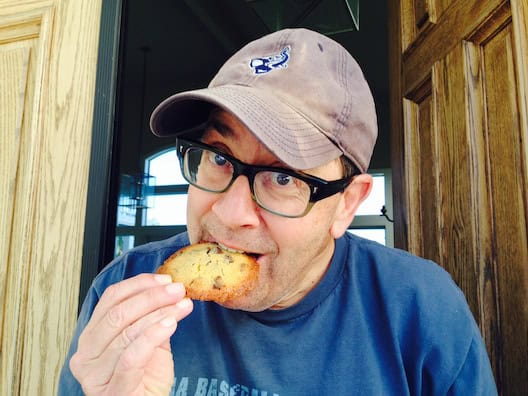 When I told him I made them, he seemed happily surprised and leaned in for what I was sure was going to be a deep, passionate kiss of love and gratittude — but was actually another bite of cookie.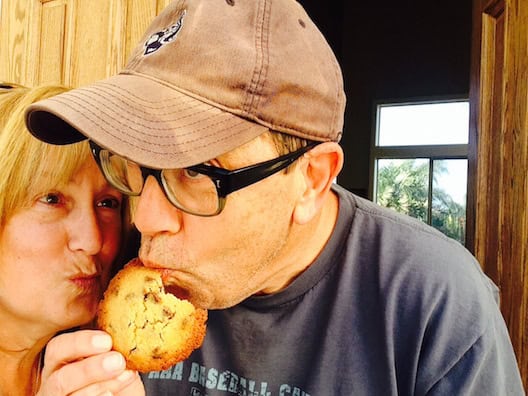 I was left hanging.
Ouch.
After a good laugh, he did remedy the situation.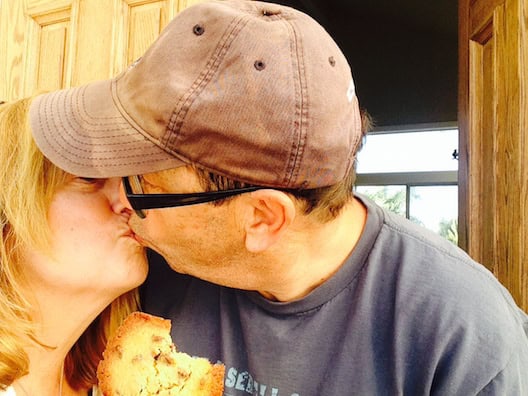 I left him with the basket of cookies and went off to write my post. As I was reading the requirements, I noticed something about making sure to include at least one young child in my cookie-making and photos.
One young child?
I don't have a young child.
Um, I haven't had a young child in a very long time.
Which disqualified me from the assignment.
How did I miss the memo on that one? I almost pulled in one of my neighbor's kids but that would have meant having to share the cookies.
And that was not happening.
I was half pissed off, half relieved. I decided to go with the relief part. After all, we did get a couple of dozen delicious cookies out of it. And a pretty swoon-worthy kiss.
Silver linings, indeed.
So, even though I'm not getting paid to say this, I would definitely recommend surprising someone you love with cookies this season.
Really, Betty Crocker should be very happy about this post because it shows the power of their product to make someone feel special and bring some extra sweetness to a long-term marriage.
In fact, I just may leave a trail of crumbs leading upstairs tonight …