11 things to think about before the year ends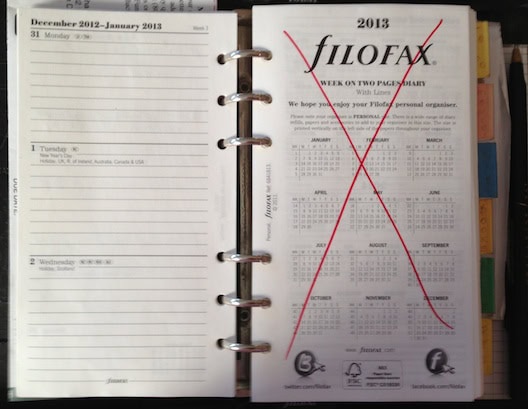 When Oprah offers advice, I tend to listen.
So when I received her email suggesting "11 Things Every Woman Should Write Down Before the Year Ends," I decided to try it. I'm not sure what insight this will bring me or how it will improve anything but I have no doubt something I write here will end up making a difference somewhere in my life.
In typical Lois fashion, though, I've waited until December 31 to tackle this so I'm going to try to make these answers short and sweet.
Please join me, even if you just answer a few of these questions.
1. What Younger You Would Like About Present You
My younger self would be very happy that my hair is still long, I'm still married to Michael and that I've actually made writing my profession. She would be proud that I'm up on the latest music, even if I don't like a lot of it, that I still feel like I'm her age inside and that my kids think I'm fun.
2.The Watched/Read It List
This prompt says you should keep a list of all the books you read and movies you watch because it will reveal patterns, showing your changing tastes and moods. That may be true for books, where I do know that I go through periods of reading only mysteries/thrillers, but as long as I see movies for work, keeping a list will only show me what I had to sit through. Trust me, I would never have chosen to see The Wolf of Wall Street – in fact, I really wish I could un-see it. The movies I loved this year were Her, Saving Mr. Banks and About Time. The book that finally got me back into reading was Elizabeth Gilbert's The Signature of All Things. Gorgeous.
3. The Mistake You Never Want to Make
I make mistakes all the time. Most of them are no big deal, live and learn, blah blah blah. The mistake I don't ever want to make is taking my life or the amazing people in it for granted. I am so lucky and so aware of that, and it would be a huge mistake not to acknowledge that every single day.
4. Your Ideal Outfit
The question is, "In your perfect world, what are you wearing right now? Why aren't you actually wearing it?" Well, I guess I would be wearing a sweater from Anthropologie or Free People, flattering skinny jeans and Ugg boots. The reason I'm not wearing that is because I'm lying in bed answering these questions. I do need new jeans.
5. A Deep, Dark – Shhh – Secret
Sorry but that ship has sailed. I revealed my deep, dark secrets during Blogger Idol and I am now 100% an open book.
6. The Most Unexpected Compliment You Ever Got
Hmm. I've received some really powerful, generous comments about my work, so the compliment that stands out may seem a little shallow but it's the one that comes back to me at random times and makes me feel so loved. We were in college and I had just gotten out of the shower. I had no make-up on, my hair was wild and Michael wrapped me in his arms, looked me in the eyes and said, "You are so beautiful." I certainly wasn't but the look of pure love in his eyes and the fact that, to him, I was, was absolutely overpowering to me and has stayed with me all these years later.
7. That One Quote
"You know the one – it's that line that makes even the worst day seem better." Well, I don't know if I have an all-purpose one like that but I do have a few that help, depending on the challenge. "Done is better than perfect" pushes me out of the paralysis that comes from striving for perfection. "All things must pass" got me through high school Earth Science and still gets me through the dentist. "Everything will be okay in the end. If it's not okay, it's not the end" is pretty much how I feel about life.
8. The Best Surprise You've Ever Had
Michael was finishing his master's degree at the State University of New York at Binghamton, where we went to college, and I was starting mine at Boston University. We tried to see each other as often as possible but it was hard. One weekend we both went home to Queens, and on Sunday, he drove me to the Greyhound stop at Dunkin' Donuts to get my bus back to Boston. We didn't want to leave each other and, at the last minute, he said, "I'm going to go with you." He didn't have any of his stuff and his parents had to come pick up the car but he got on that bus with me, and I don't think I stopped smiling the entire ride back. Thirty something years later, I'm still smiling. Best surprise ever, and possibly one of the reasons I'm obsessed with Dunkin' Donuts.
9. Your True Happiness
They say you're only as happy as your unhappiest child, and I totally agree with that. Honestly, if my family is happy, I'm happy. What would be a moment of real bliss, though? The first picture that pops into my head is lying on the deck of a cruise ship, wrapped in a blanket, reading a great book, with an endlessly refillable iced tea next to me, surrounded by the beauty and peace of the ocean.
10. Your Favorite Failure
I'm not going to talk about this because it involves other people but I believe everything happens for a reason and leads you to where you are. I'm very grateful to be where I am right now.
11. An Amendment to the Bucket List
I have never actually written a bucket list because I've always been afraid it's going to feel like all this pressure and I will ultimately feel like a failure if I don't accomplish everything on that list. But I'm going to bite the bullet this time and put it out there. I want to have a syndicated column (that I get paid for writing) like Anna Quindlen's Life in the 30's or Erma Bombeck's At Wit's End.
And, with that, we head into 2014. Here's to a great new year! xo