carrie underwood, jennifer hudson and me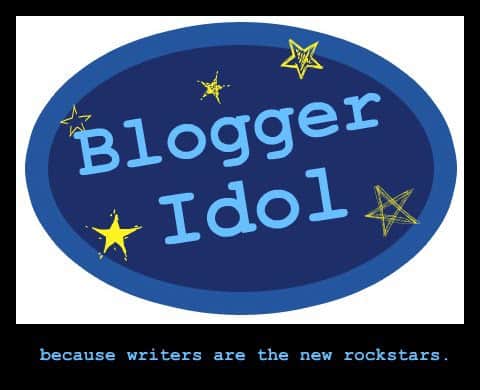 My husband is the competitive one in the family. Give him a challenge and he goes after it with everything he has. Club championship at La Costa? Check. Biggest Loser contest at his office? Check.
I compete a lot, too, but am much more private in my attempts. I may apply for, enter, pitch dozens of opportunities but they're usually online, and the world only finds out about the ones I actually win.
Until now.
A bunch of events have recently come together to create a perfect storm:
* One of my favorite publicists, Lydia Hirt, asked me to participate in the #SomeNerve challenge in conjunction with Patty Chang Anker's upcoming book, Some Nerve: Lessons Learned While Becoming Brave. My task is to face some fear and write about it.
* One of my favorite authors, Karen Karbo, asked me to participate in the #LiveLikeJulia project in honor of her upcoming book, Julia Child Rules: Lessons on Savoring Life. My task is to pick one of the rules in her book and live like Julia Child for a week.
* I discovered that because Midlife at the Oasis is so new, it's not even recognized by Google yet, despite my amazingly active and supportive community. It will be an uphill battle to reach the 4 page rank I had on my old site. My blogger friends will feel the pain of this.
* I have been obsessed with Philip Philips lately. I love Home and Gone Gone Gone, and pretty much play them on repeat on my iPod all day.
The confluence of these factors has resulted in a shocking turn of events:
I am now auditioning for Blogger Idol.
Really.
Here's the official description:
"Blogger Idol is the premier blogging contest for bloggers. Based on the popular singing reality show, American Idol, the contestants audition and are then narrowed down to a Top 12. At that point, they compete weekly, using writing prompts created by a panel of judges. Each week, someone else is eliminated. The final contestant is crowned the 'Blogger Idol,' and wins the Grand Prize."
So, I'm in.
There are awesome prizes from Marware, Bullet Designs, Bloom Blogs, Little Birdie Social Media, PicMonkey, Baconery and Savvy Shopper Central.
But it's the title I'm going for. I may even have a shot because I don't have to sing.
Please cheer me on and follow Blogger Idol on Facebook and Twitter.
It would be awesome to become the next Carrie Underwood of blogging. But, remember, Jennifer Hudson was knocked out and she still won an Oscar – and lost 80 pounds.
Hmmm ….