win tickets to see "le week-end," a smart film about long-term marriage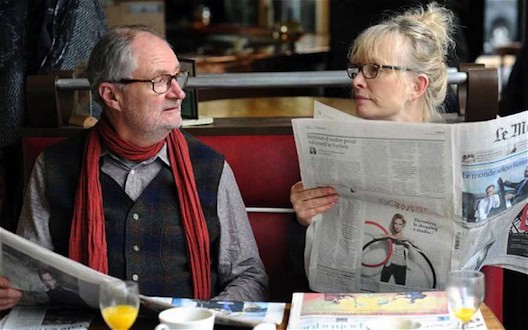 If you've been married a long time, you have to see Le Week-end, starring two of my all-time favorite actors, Jim Broadbent and Lindsay Duncan, as a couple celebrating their 30th anniversary — or ending their marriage — with a weekend in Paris. I made Michael watch it after I did, and he was convinced I was sending him some kind of message.
The message is that this is an honest, funny, thought-provoking film.
Read my review of the movie on Boomeon, the premier online community for baby boomers. (Ooh, and while you're there, check out my travel post, Scottsdale, Arizona: Bucket List Buster!)
Then enter to win a pair of tickets to see Le Week-end when it opens in Boston, Chicago, Los Angeles, New York, San Francisco, St. Louis, Washington, D.C.
For a chance to win, simply leave a comment below and be sure to include your city. Contest closes on March 15 at midnight Pacific time. Winners will be notified by return email.