great stuff you can buy (or win!) for yourself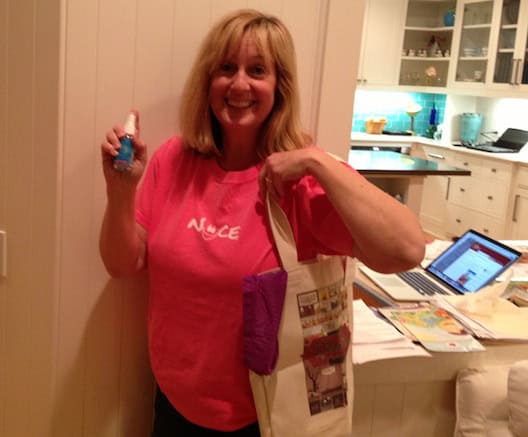 The holidays are over, but whether or not you got the gifts you were hoping for, here are a few must-haves that are inexpensive enough to treat yourself to and that you'll probably find yourself using all the time. Leave a comment below and you just may win one of them!
Niice Stuff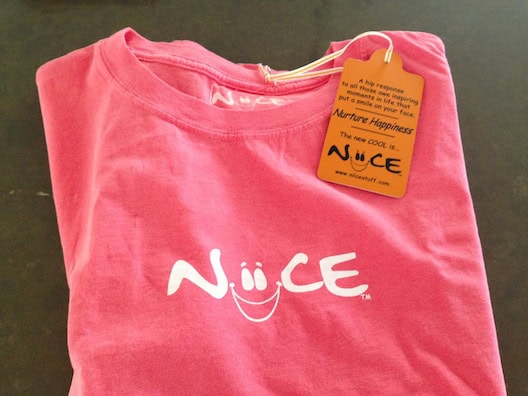 I'm always looking for t-shirts that are so soft, they feel like I've had them forever but are fresh and modern and can actually be worn outside of my house.
So I was thrilled to discover Niice Stuff, a great new line of tees, hoodies, hats and bags created by Rosine McAuley to honor her son, Stephen, who she and her husband adopted at the age of 17. "Stephen has brought so much love, joy and fun to our lives, we founded Niice Stuff as a way to share the joy," she says.
NIICE stands for Nurturing Individuals Inspiring Children Everyday, and the company's mission is to help adolescent children find permanent homes. A percentage of all profits are donated to the Community Partnership for Children
Now, that's a niice story!
Penguin Classics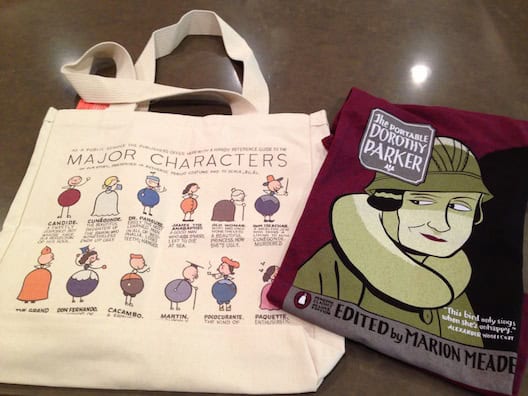 You already have shelves full of Penguin Classics but now you can wear your favorite book cover on collector-worthy tees and totes from this curated series.
Designed with exclusive cover art from beloved books like The Adventures of Huckleberry Finn, Candide, Heart of Darkness, Moby-Dick, The Portable Dorothy Parker, The Wizard of Oz, The Wind in the Willows and Black Beauty, these custom pieces feature the work of some of today's leading artists.
These literary accessories just may become the baby boomers' new equivalent of highly-coveted concert t-shirts.
SpritzBlitz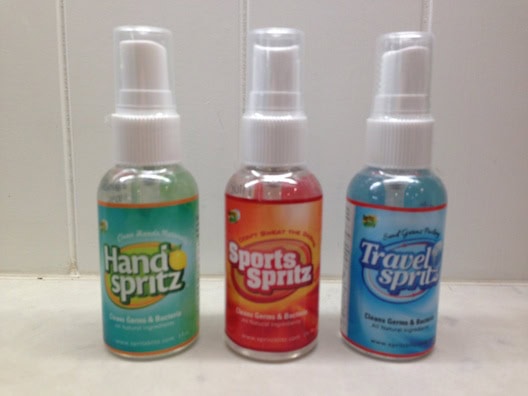 Ever since I was freaked out by saw Contagion, I've definitely been more conscious of the germs all around me.
When SpritzBlitz sent me samples of some of their latest sanitizers, I immediately threw them in every bag I own. I carry HandSpritz with me everywhere, toss TravelSpritz in my carry-on (it's a TSA-friendly 2.8 ounces), spray SportsSpritz on the elliptical and make my husband clean his mat with YogaSpritz.
Created by mom-on-a-mission Drue Didier, SpritzBlitz contains all-natural ingredients like lemon and orange oil instead of harsh chemicals so you can feel free to spray away. They're not only good for the environment but, because the company donates a portion of its proceeds to charities that help children in need, they're also good for the world.
Empowered by You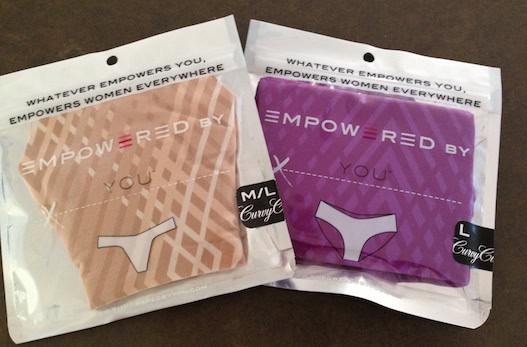 You can never have enough underwear, and these ultra-light panties from Empowered by You are perfect because they won't bunch, slip or ship and they're absolutely seamless. They're so comfy, you just may forget you're wearing any, especially because you won't see any panty lines.
Best of all, 20% of Empowered by You's profits go to the Seven Bar Foundation which provides microfinancing to women around the world to start businesses and pull themselves out of poverty.
In fact, each package features the story of a woman empowered by your purchase. I love that. Why try to save the world on a shoestring when you can get the same results with a super-cute g-string?!