a few of my favorite things!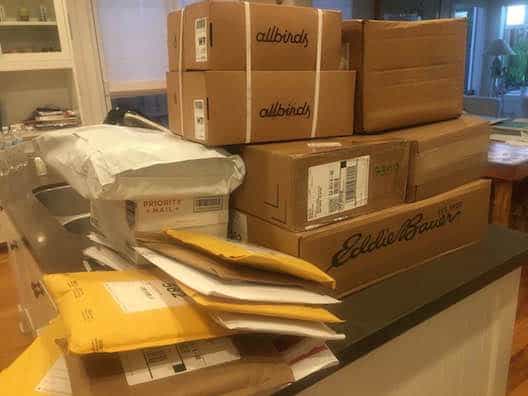 After back to back press trips, one of the things I both look forward to and dread about coming home is the amount of mail waiting for me.
I get lots of stuff from companies that want me to review their products. Unless they're paying me (which, sadly, none of the ones I'm mentioning here are), I'll either 1) test it and stick it in a closet until I have a story in which I can use it 2) test it and donate it to a charity 3) love it and want to share it with you immediately.
All of these fit in category 3: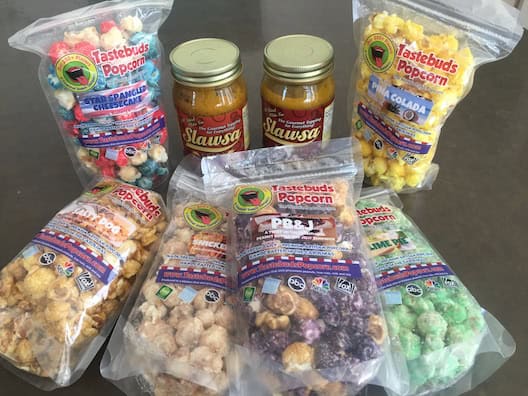 You know I'm a sucker for popcorn. I've been reviewing movies for more than a quarter of a century and I'm still not sick of it.
So when I received a box of samples from Tastebuds, a small, family business based in North Carolina, I started immediately opening bags. (They also make Slawsa, but I'm not a salsa or cole slaw kind of girl so I'm really not the right person to review it. I am, however, definitely the right person to review the popcorn.) Don't you get happy just looking at all these colors and flavors?!
Tastebuds offers more than 200 — yes, 200! — flavors. Although I'm a purist and was partial to Salty Dog, I have to admit I loved the Pina Colada and Snickerdoodles. Everything tasted surprisingly true to their names.
These would make great party favors or a much-welcome care package for a college student. You could fill Christmas stockings with them or give a different flavor for each night of Chanukah. The options are endless!
Just check out their website and start choosing the flavors you want. I'm thinking Almond Joyful, Bleu Cheese, Chocolate Coconut, Nacho Cheese, Decadent Dog …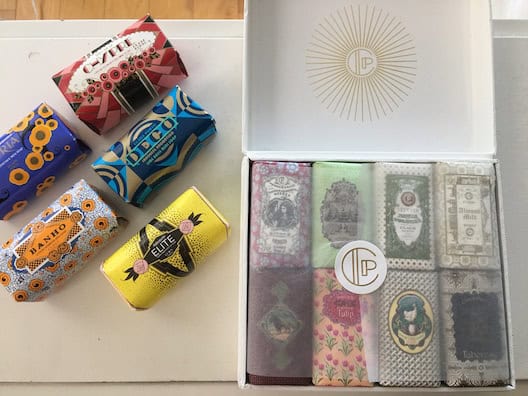 Okay, I confess that I was a little disappointed when I realized these were soaps and not chocolates. But then I got a whiff and pretty much swooned.
They smell as good as they look. And, seriously, how beautiful are they?
Claus Porto has been handcrafting soap since 1887 in Porto, Portugal, a city which my daughter and I visited last year and fell in love with. Their only two stores are in Porto and Lisbon, and if I had known about them then, we would have made sure to stop by and stock up.
Luckily, you don't have to travel to Portugal to buy these (although you should make a trip there at some point). You can order bars and gift boxes online, and you can even customize a box with your favorite soaps. They're perfect for teacher gifts, housewarming gifts (check out the box of guest soaps) and would add a lovely touch to your own bathroom.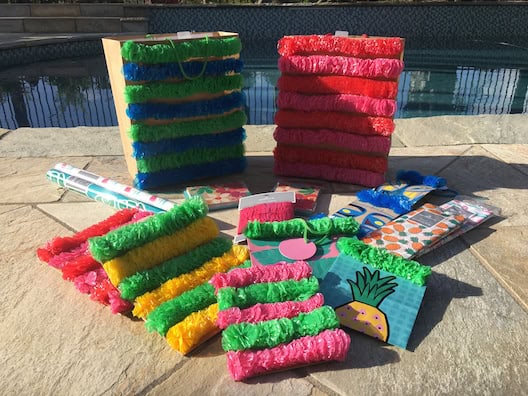 Have you ever seen a cuter collection of Hallmark goodies than this?! I'm a big Hallmark fan with closets full of wrapping paper, ribbon and cards, but I am absolutely making room for all of it!
If you love Hawaii and the beach, like I do, this may be your favorite Hallmark collection ever. The colors are so pretty and tropical, and those lei-covered gift bags are the best!
There are flowers, pineapples and lots of flamingos and palm trees.
I will be wrapping everything in this collection in celebration of an endless summer. I bet my gift recipients will be like little kids, more excited about the packaging than what's actually inside.