dad's last visit by pamela lear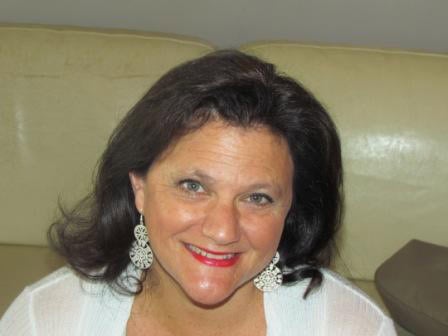 Why is it that, even as adults, we still want so much to please our parents?
I finally learned to let that go and, sadly, at the end of my father's last visit, I told him he was not welcome to visit me again.  I call it self-preservation.  If words were poisoned arrows, he shot more at me from a self-righteous bow than I care to ever encounter again.
I recently moved to south Florida from southern California, primarily because my husband has always dreamed of boating on the east coast.   I agreed to give Miami a five-year trial run, and I have fallen in love with the area more than I would have imagined possible.
My father is 78 years old, healthy and vigorous, retired in Santa Fe, NM with his second wife of 18 years.  He resisted visiting my new home because he had a preconceived notion that he despises south Florida. His parents retired to the Fort Lauderdale area in the 70's and 80's and, as a result, Florida, to him, meant heat and humidity, and early bird dinners. He was convinced it was "God's waiting room" – where old New Yorkers go to die.
I planned a week of interesting activities, and was excited to share a city I have fallen in love with.  I didn't expect my dad to fall in love with it; he didn't even have to like it, but I hoped he could appreciate what I was enjoying about it.
When dad and his wife visited, we took them to a Marlins baseball game.  We went to a private beach club on Miami Beach.  We ate dinner at lovely restaurants, saw some sights, went cruising on our small yacht, spent a night on a small private island right off the coast, and even went shopping and found a mother-of-bride dress that my step-mom loves for her daughter's upcoming wedding.
Somehow, my father found a way to criticize every step we took – the weather was too hot and muggy, the beach was too sandy, the traffic was too hectic, the restaurants were too expensive, the boating was boring.  He interspersed all the insults with his "anti-" diatribe. Sometimes it seems that's he's "anti-everything" just to be ornery.  He thinks it's humorous.
After a lovely day on our boat, a friend of his called from Santa Fe to confirm a bridge game for the following week; when she asked how he was doing, his response was, "I'm sweltering in south Florida, but fortunately I'll be back soon."   I wondered out loud why he couldn't put a positive, or even a neutral, spin on his comments and just say, "I'm visiting my daughter" or "I'm on a vacation in Florida." Needless to say, I felt hurt.
After five days together, on the way to the airport, he made the comment that was the proverbial "straw that broke the camel's back."  I planned to take dad and his wife to a nice lunch.  I parked the car, and as I was putting money into the meter, dad stood on the sidewalk.  A driver pulled up and asked, "Excuse me, do you know the way to Fort Lauderdale?"  My father chose to respond in a way that broke my heart:  "No," he yelled across the street. "We are from New Mexico and we are on our way to the airport, so we can get back to New Mexico as soon as possible."
I don't think I'll ever understand why someone would choose to say something like that. I've given up trying to understand. I decided that I'd had enough, and I calmly suggested that we skip lunch and just go to the airport.  In the car, I had a few choice words for dad, but he didn't respond.  I drove the 15 minutes there, trying to hold back tears of disappointment. He left without even saying good-bye.
I know my dad is a grumpy, opinionated old guy.  I know that he's always seen the world through a negative lens; this is nothing new.  I have spent years making excuses for his behavior and trying to be pleasant in the face of his negativity.
But now I'm in my 50's, and I'm tired of being insulted.  I'm far from perfect – I can be moody, I have a temper, I'm judgmental (wonder where I got that trait?).  However, I would hope that when I visit others, I am not rude to the hosts.  I hope I don't insult their efforts to entertain me, and I certainly hope I don't insult their chosen lifestyle or the place they have opted to live. I hope I never sling any poison arrows their way.
I need to remind myself that there is just no pleasing some people.  I guess I am old enough to realize I have a choice about who I invite to be a guest in my home, and that I don't have to put up with rude behavior, even from my own father.
I vow to focus on all the great things in my life, and to leave this behind.