my — yes, my! — favorite kitchen gadgets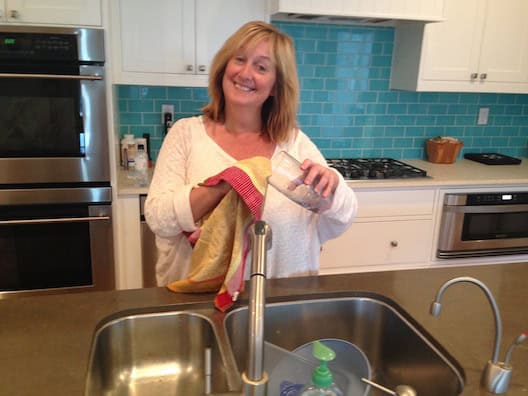 Okay, you can stop laughing now.
Yes, I get that if you know me at all, you know I don't cook. If you know me more than a little, you know that my kids used to ask what the food man was bringing for dinner when we lived in Manhattan. If you're a friend, you know that I had one of our ovens removed when we lived there, and we used our dishwasher as a file cabinet. And, if you're a family member, well, we've eaten in some pretty great restaurants, haven't we?
When publicists send me kitchen products to review, I often just pass them on to my mom. But every once in a while, I try some gadget that we actually end up using over and over again.
I know. It's as shocking to me as it is to you.
I thought I would feature some of those products now because I've been reading a lot of recipe-related posts by my fellow bloggers lately and, frankly, I'm feeling a little inadequate.
So, although I would never expect you to turn to me for cooking advice – food, absolutely; cooking, no – here are the kitchen gadgets we're loving in the Mark kitchen these days. And, you know that if I'm touting them, they must really make life easier in some way.
COOKINA Gard Oven Protector
We make a lot of frozen pizza, which inevitably drips all over the bottom of the oven and which I tend to forget about until we use the oven again. By then, the cheese has been mushed in and it's gross. Since I started lining the oven with the COOKINA Gard Oven Protector, all I've had to do is wipe the non-stick surface with a paper towel and it's ready to use again. No wasting tons or foil or parchment paper, or having to do excessive cleaning. I love it.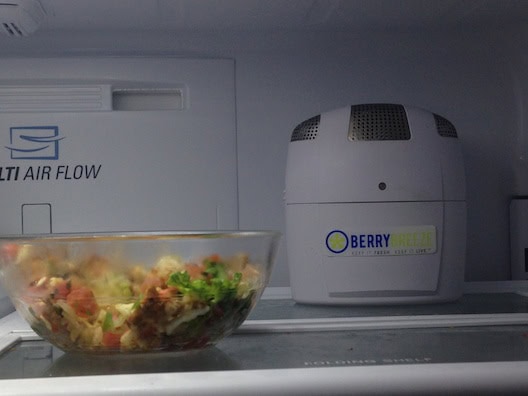 This little gadget sits in the fridge, sanitizing, deodorizing and removing all food odors. Plus, it keeps your fruits and vegetables fresh longer. Honestly, I can't imagine why it works – you can read the science behind it on the company's website – but, miraculously, it does. We've thrown out way less food since using it, and the strawberries and tomatoes Michael's been growing still taste good days later – even when he forgets to cover them. It's amazing.
T-Fal Grilled Cheese Griddle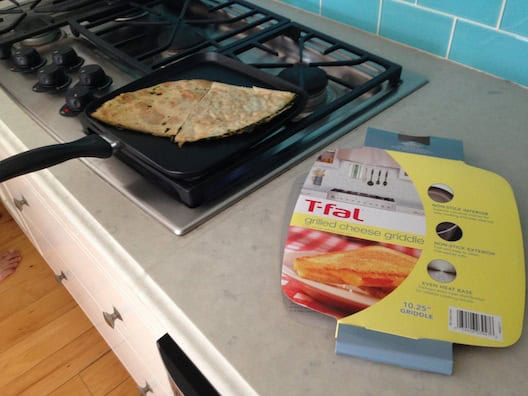 I love a good grilled cheese sandwich but always worry about burning it – and the pan. This non-stick griddle is awesome because it distributes the heat evenly and is safe for the dishwasher. Michael's even experimented with other kinds of sandwiches in this. I wish I'd had this when my kids were little.
IMUSA Quesadilla Maker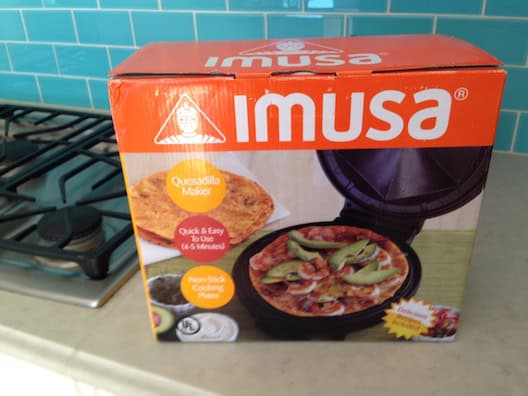 Michael became a vegetarian a few months ago so he is all over this. It's really easy to use, and it makes delicious quesadillas in five minutes. It features non-stick cooking plates, an excess drip tray and locking lid so keep the whole process mess-free. This would make a great gift for a college student or graduate going into his/her own apartment.
Now, we don't even need this because we have a boiling water dispenser. But we drink a ton of tea – hot and iced – and this is such a great-looking electric kettle, we tend to keep it plugged in next to a couple of mugs in the evening because it makes us feel more adult and sophisticated. I don't think we'll have it for long, though, because our son tried to take it back to New York with him last time he visited but didn't have room in his suitcase. I guarantee he'll be packing lighter next time.