my #solestory about vionic shoes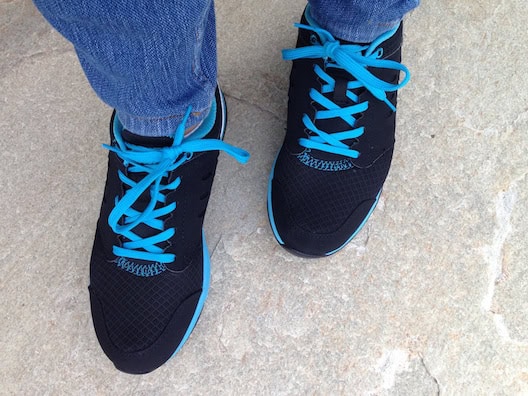 Oh, if only I'd had these shoes when we were in Paris!
We walked so many miles every day, I would inevitably have to stop and put my feet up at some point while Michael, who had walked the 500+ mile Camino de Santiago last year, waited patiently.
Although I was wearing comfortable sneakers, they just weren't up to the job. I have what my doctor calls "a little arthritis" in my toes and I've had plantar fasciitis so my feet are more of an issue than I'd like to admit.
So, when Vionic offered me a pair of their shoes featuring breakthrough Orthaheel Technology, I jumped. Well, I would have jumped if I had been wearing the Venture Walker at the time.
Vionic has a great selection of sandals for summer (and they're the only ones recommended by the American Podiatric Medical Association) but I chose the Venture Walker because I pretty much live in sneakers these days.
And now, I pretty much live in these sneakers. I love the colors and I especially love how cushy but supportive they are.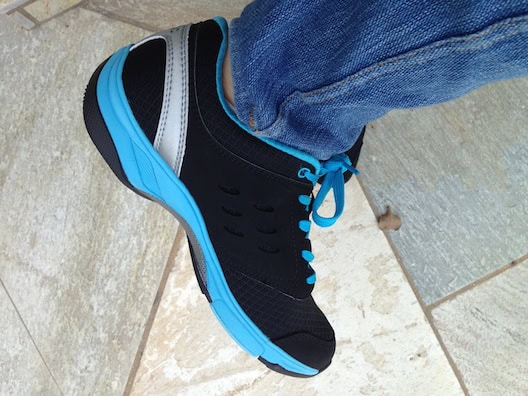 Actually, they're kind of life-changing. Designed by a podiatrist and backed by integrative medicine expert Dr. Andrew Weil, every pair of Vionic shoes comes with built-in orthotic technology that provides proper alignment and reduces overpronation. You can read all about the science here but, if you have any kind of pain in your heel, knee, shin, back or ball of your foot — and a whopping 75% of adults do — you need to try these.
I'm thinking I just may have found my solemate in these shoes. I can't wait for us to return to Paris together. Michael can come, too.