the tools of my trade from rustico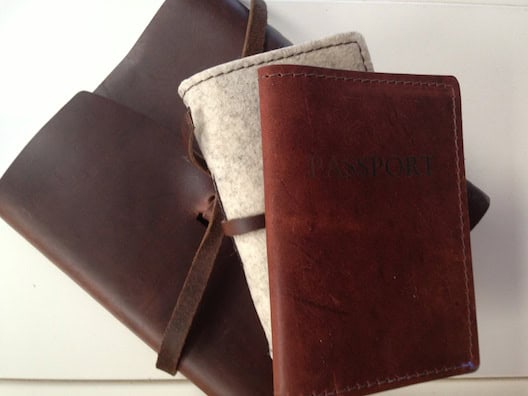 I'm convinced if I had been writing poetry in one of these Rustico journals when I was a teenager rather than in a "Love Is" cartoon notebook, my poems would have had a lot more character and been a lot less cutesy.
As a writer, I scribble notes on anything nearby. My bag is stuffed with napkins from fast food places where I come up with brilliant sentences that never make it to the computer because I end up wrapping my chewed gum in them and throwing them out without ever looking at them again.
Sure, I could take notes on my iPhone or iPad but iDon't want to. All the words basically look the same on a screen, and it's too easy to just click "delete" on a whim. Words seem to literally hold more weight on paper.
I like paper. Actually, I love paper but have finally come to terms with the fact that I should be more discriminating about what I write potentially important ideas on. You know that expression, "Dress for the job you want?" Well, I guess the same rule applies to writing. Writing on perforated, college-lined paper in a Staples notebook I got for like fifty cents sends out a message that I'm not putting a lot of worth on my words.
So, when I was offered an opportunity from my good friends at the Entertainment and New Media Network to review a few products from Rustico Leather, it was like I was being given a sign. I spent about five seconds on their website before screaming, "YES!" and then heading back to drool over their handiwork.
These artisan-quality journals and photo albums and accessories are gorgeous.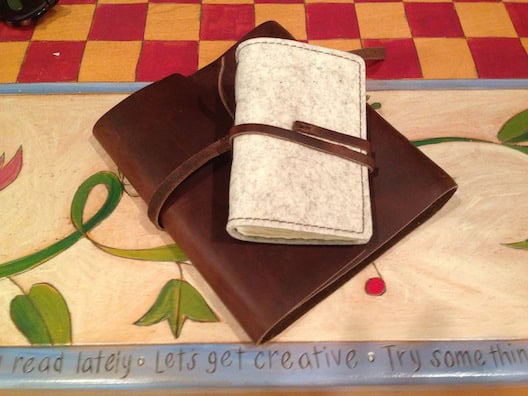 Just holding the Traveler Leather Journal made me feel that whatever thoughts I filled it with would be important, that my words would be valuable, and would, over time, become as cherished and long-lasting as the cover of this beautiful book itself.
This journal feels so comfortable to me because it's got a weathered, vintage, authentic look that I can totally relate to! It's not one of a million, manufactured to look exactly alike; it's got its own unique quirks that make it accepting of my own. It's not perfect and my writing doesn't have to be, either. For someone who has always been too intimidated to stain the blank pages of a fancy notebook with writing that may or may not live up to the cost of the book, this is so liberating and empowering.
I took my journal with me to the ENMN conference, and just started writing. I love the flap-tie closure because I can lovingly swaddle my words, keeping them private until I'm ready to share, then unwrap them with the joy of opening a gift. And the paper? Oh, the paper! It's rough-cut, thick and juicy — and recycled! — and so much more satisfying to write on than those memo pads left on our front door by real estate agents.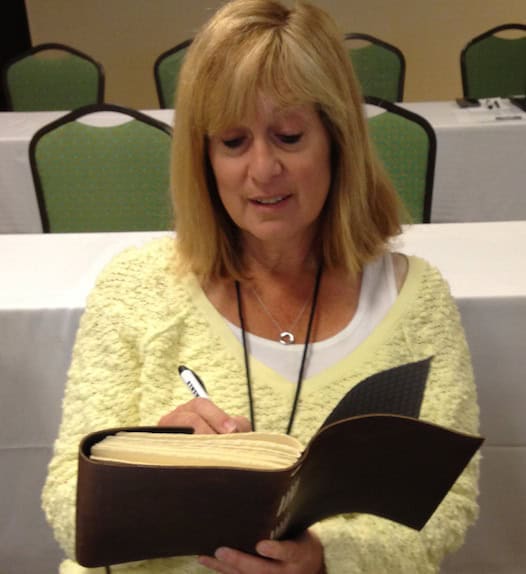 At the conference, Rustico generously gave each of us a Wool Quote Book Journal, their smallest hand-sewn journal. Made from 100% Virgin Merino Wool, it fits easily into my bag and always elicits compliments when I take it out to write in it. It is, admittedly, a far cry from my stack of Chipotle napkins (no offense to my beloved Chipotle, whose loyalty card I am still coveting, ahem).
Continuing with the "dress for the job you want" philosophy, I also switched out the cute, plastic luggage tag on my suitcase – which was fine when I was taking my kids to Disneyland – for Rustico's hand-sewn tag made from the same 100% Virgin Merino Wool as the Quote Book Journal. Simple yet sophisticated, it can withstand the conditions whether I'm heading to the middle of nowhere to see the Northern Lights or piling up bags for a cruise around the world, both of which are on my travel bucket list.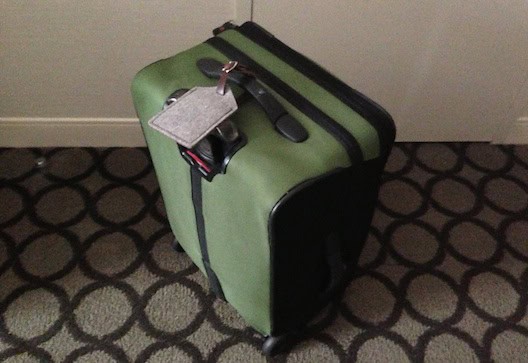 Those travel dreams seem far more likely to come true with my passport safely ensconsed in Rustico's rich, leather cover which I hope will be the perfect traveling companion for visiting all seven continents and all 50 states. It has a deep patina that gives it a worldly feel, like it's already been around once and has many great stories to tell.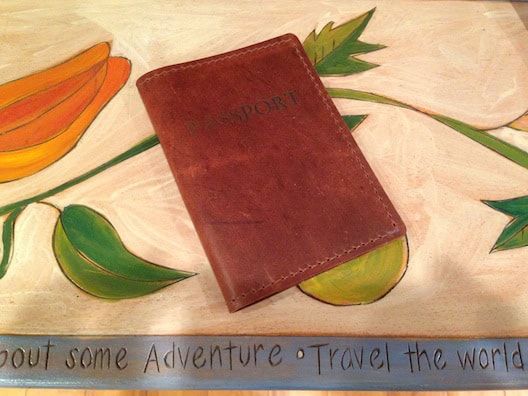 I've seen over and over again that, if you have the right tools, you can do anything. (This was proved to me recently when I finally and miraculously was able to remove a bizarre rust stain from my wall.)
Thanks to Rustico and the pages of notes I took about travel writing during the ENMN conference, I'm looking forward to eventually having seven Traveler Journals filled with the memories from each one of the continents that will be stamped and stored in my passport holder.
My suitcase is tagged and ready to go.