travel in style!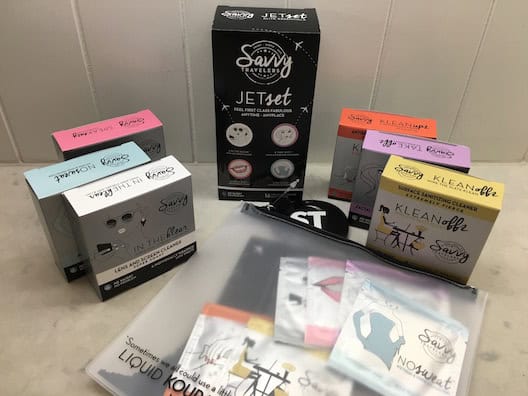 As you've noticed, I've discovered a lot of great travel gadgets — and more great travel gadgets — lately.
Today, I want to share some fantastic new finds to get you where you're going in style and comfort. I have personally used all of them on recent trips — and I am kind of high maintenance when it comes to traveling 🙂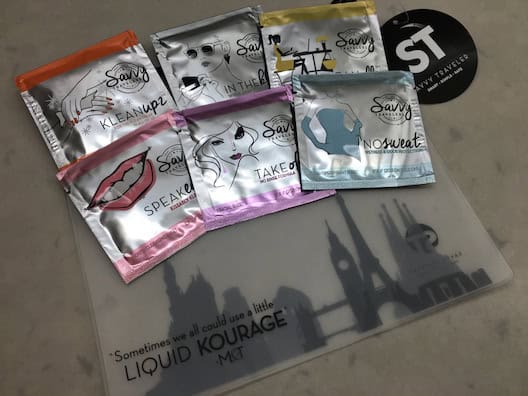 This is a brilliant collection of single-use, eco-friendly sheets of everything you need to take on a trip, from deodorant and mouthwash to cleansers for your face, hands, screens and surfaces. Instead of shlepping bottles and containers of stuff that is likely to leak all over everything or get thrown out by the TSA, you can just pack a bunch of these little packets. I used these all over Europe, and I'm now keeping them in my bag and in the glove compartment of my car, as well. You will swear by these.
Chi Escape Professional Cordless Styling Iron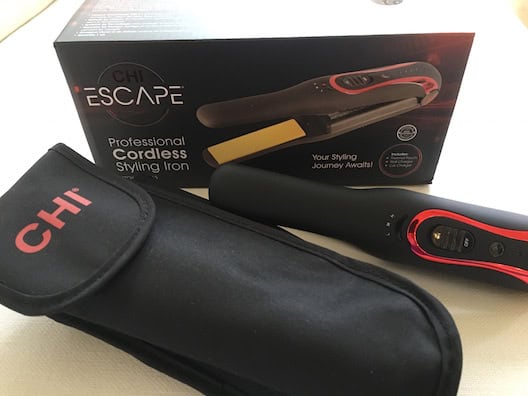 Yes, you read that right: cordless! That is awesome for so many reasons, including the fact that European bathrooms aren't allowed to feature electrical outlets so I've often had to straighten my hair without a mirror while on a trip. That is, admittedly, a first world problem — but it's now solved by this beauty. The Chi Escape is small and easy to throw in a carry-on (or your purse), it comes with both wall and car (yes!) chargers and it has its own thermal pouch for safe traveling. I no longer have any excuse for bad hair days.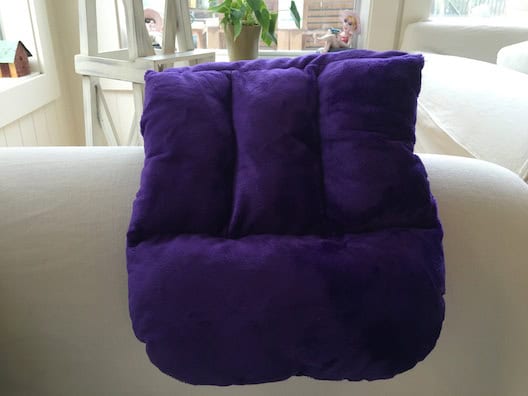 I suffer from pillow problems. I practically bite Michael's head off if he accidentally takes mine, and I've never found a travel pillow I liked. Until now. This one has six cool magnets that let you create the perfect shape for you. It also has little suction cup things to stick to a plane window so it won't fall down that space between the seat. I actually use this at home on the couch or in the backyard sometimes because it's so comfortable and supportive.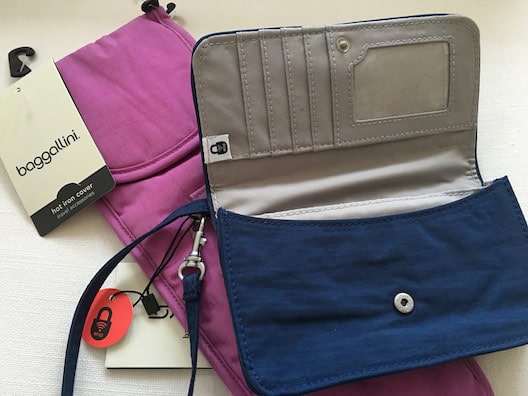 Before I was introduced to that adorable little Chi Escape, I carried around my big, clumsy flat iron and I used to have to hold it separately if we were leaving right away for the airport because I couldn't put it in my suitcase and take the chance of burning all my clothes! Baggallini — which, you should know, was founded by two flight attendants — offers an amazing selection of bags and accessories for travel, and the Hot Iron Cover has literally been a lifesaver. I also love the wristlet with RFID technology (notice the little red tag with the lock on it) to protect the personal information on the credit cards inside.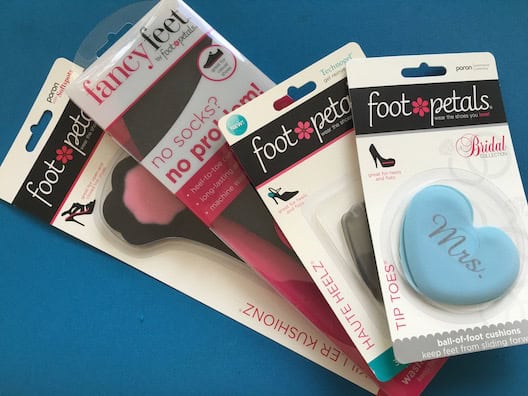 I discovered these can't-live-without products completely out of necessity when I stupidly wore a new pair of shoes to walk around Manhattan. Bleeding and blistered, I hobbled over to Bloomingdale's where the saleswoman took one look at my feet and led me over to these little bits of heaven. Whether you're wearing high heels, sandals or sneakers, Foot Petals has something to make them feel like your most beloved slippers. They have cushions and insoles for heels, toes, arches, whatever. If they could only make these for the rest of my body!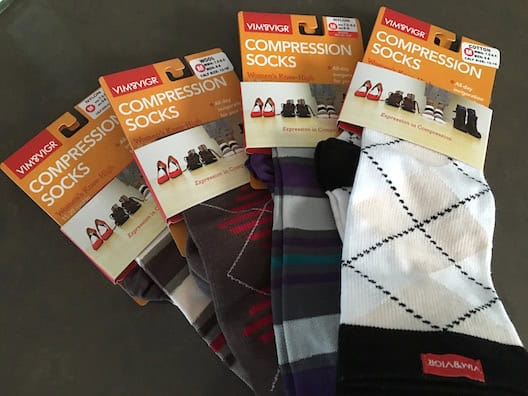 Experts tell you to wear compression socks when you're sitting for hours and hours — like on international flights — and, since I've been flying a lot lately, I've actually been doing this. Luckily, Vim & Vigr has put together a collection that don't look like the ones your grandma might have worn. They come in a wide variety of colors and patterns, and they're actually comfortable. I'm considering wearing them when I sit at my computer all day, too.
One of the best things about staying in a hotel is the bathtub because, let's face it, who takes the time to clean the bathtub indulge in a bath at home? So I've taken these yummy-smelling mini bath bombs on a couple of trips and they've turned even long days of sightseeing into spa vacations. I love the colors, the scents — Fresh Apple! Mango Cilantro! — and the fact that they make me feel totally pampered. They also leave my suitcase fresh, even when it's filled with a week's worth of dirty clothes.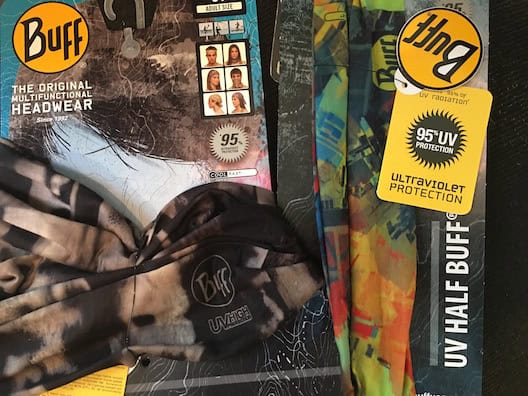 Okay, this is the one product I haven't tried yet because my recent travel has been more luxury than outdoor adventure. But we've all seen Buffs on Survivor, and my husband is planning to take one along when he walks the Camino de Santiago again. This multifunctional headwear blocks 95% of the sun's ultraviolet rays, keeps you cool and is great at protecting you from the elements. I would opt for one of the more subtle colors/patterns, and I'm thinking it might be a good thing to have on my upcoming trip to Hawaii, where I will still not be dining on bugs, thank you.