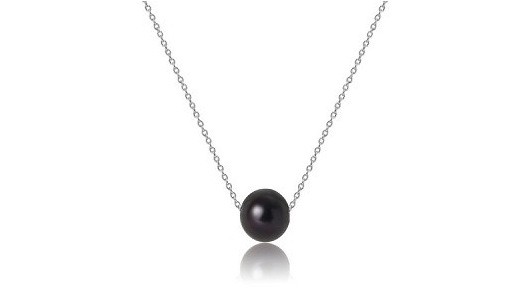 Don't you love this single black pearl pendant?
When Avalon Pearls invited me to choose a piece from their amazing selection to review and give away, I asked my mom which one she liked best. Always one to think outside the box, she chose the black pearl.
So, happy birthday, Mom! And happy day for one of you! [Read more…]
Kate, your jewelry is gorgeous and I've been drooling over every piece. It seems like you must have been doing this your whole life – but you haven't! What made you decide to finally take the leap?
My sister and partner, Karen, and I used to make the most fabulous beaded necklaces many, many years ago. Karen has been creative her whole life – starting with metalsmithing silver jewelry as a teen-ager and then going on to study at the New York School of Interior Design and become an Interior Designer with her own business. I've spent my life from age 17 until two years ago as a professional actress and singer, which gave me access to all kinds of creativity. I had been making beaded necklaces a few years ago, and then got into scrapbooking, so I was always creating something. [Read more…]