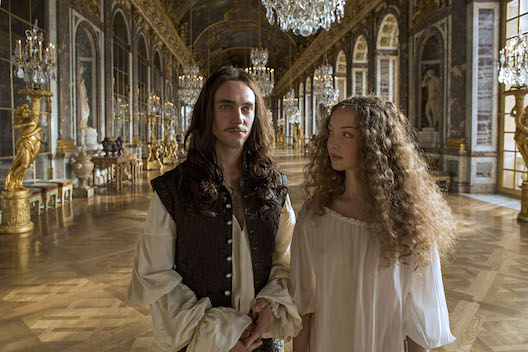 When Michael and I visited Versailles a few years ago (note: that is not us in the photo above; ha ha ha!) we were blown away by its over-the-top opulence.
There is nothing subtle or understated about the lush gardens, the sensual fabrics, the dazzling jewels and the endless gold everywhere you look.
We loved learning about the palace's rich (literally) history and listening to stories that took us back in time and set our imaginations running wild.
So, when Ovation TV invited me to write a sponsored post about Versailles, its new series which premieres Saturday, October 1 at 10 p.m., I pulled out our vacation photos and started daydreaming about Michael and me scampering hand in hand through the magnificent Hall of Mirrors. [Read more…]

Thank you, Ovation TV, for sponsoring this post!
As you know, I am a music fanatic.
My iPod is my favorite possession, and I love making playlists.
So when I heard about the new Ovation TV show, On The Record With Mick Rock, I was immediately inspired to create a new playlist. After all, so many songs that make up the soundtrack of my life are somehow related to the famed British photographer. [Read more…]