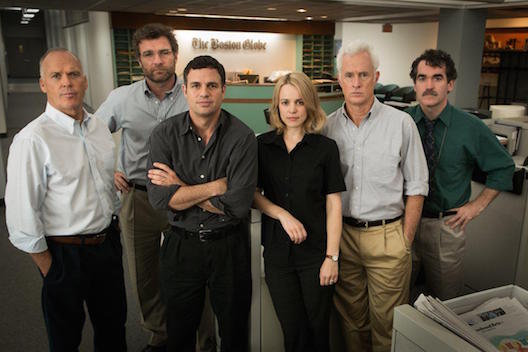 I was so happy when Spotlight was named Best Picture at last week's Academy Awards because 1) it broke the tie between my son and me, so I finally won our family Oscar pool, 2) it gave me faith in the future of movies that a good story was more highly prized than visually-focused action crap films like Mad Max: Fury Road and The Revenant, 3) it shows the importance of solid, investigative reporting, and will hopefully inspire the next generation to return to it after decades of tabloid journalism, 4) it's a great movie. [Read more…]
About Time, one of my favorite movies of last year, came out on Blu-ray and DVD last week. You can read my interview with Rachel McAdams and director, Richard Curtis, here.
Every once in a very rare while, a movie comes along that touches me so deeply, I know it will become one of those go-to favorites that I will happily watch over and over again throughout the years.
About Time, which opens today, is one of those movies. I've already seen it twice. [Read more…]