an open letter to jenny craig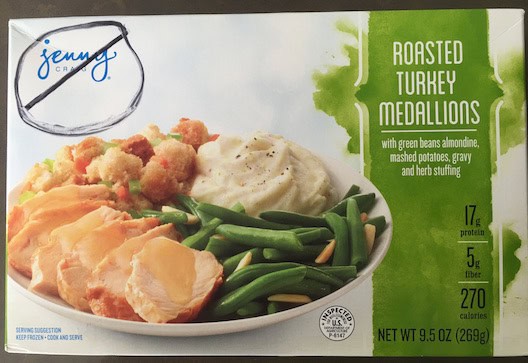 Dear Jenny,
I've been a loyal fan of yours for years, have sworn by and touted your program as an influencer, shared my progress online and enthusiastically sent many of my readers to you.
So it pains me deeply to learn — from some of those readers who have sent me frantic private messages — that you're a Donald Trump supporter and are going so far as to actually host a fundraiser for him.
I am despondent at this news because it means I'm going to have to leave you.
This is not a case of Democrat vs Republican or simply disagreeing with your choice of candidate. This is so much more important than that because the man you are supporting is someone who incites hatred and violence. He is absolutely unqualified to be President of the United States, and he's already changed the nature of campaigning by mocking the disabled, demeaning women, encouraging his supporters to use physical force against protesters and putting down people of different races and nationalities. And this is only at his rallies. What would he do given the power of the Presidency?
During recent tragedies, he's used the stage to congratulate himself and brag about how he's personally benefiting from others' misfortunes. He's disregarded the idea of a free press to censor those who disagree with him. He's endorsed by the NRA and the Ku Klux Klan.
I'm shocked and horrified that you are supporting him.
As my thousands of blog readers and social media followers know, I truly love your program. I do not want to give it up and I'm hoping you will answer this letter and maybe even change your mind. With so many female customers, how can you possibly support someone so blatantly misogynistic?
I'm very sad that I won't be able to stay with a program I've loved, promoted and been successful at for so many years. But I'm even sadder that someone I respected has put her valuable support behind a man who spews hatred and has no regard for anyone other than himself.
I really don't want to leave you and I'm hoping you will reconsider your support so I — and, from the looks of your social media, many others — can be proud to stay on your wonderful program. But until then, there's too much at stake to remain silent.
There's a saying that "nothing tastes as good as skinny feels" but that's not true. Integrity trumps skinny any day.
UPDATE: Here's the reply I got from my message on the Jenny Craig Facebook page: "Hi Lois, thank you for your note. Mrs. Jenny Craig is the founder of our Company. The company was sold to and is currently owned by North Castle Partners as of November 2013. As such Mrs. Craig has no operating role in the company. Like all companies, we have employees and executives, past and present, with a wide range of political views. However, we as a company do not take political stands on issues or candidates."
That answer seemed a little nebulous to me so I wrote back, asking them to please clarify whether Mrs. Craig still profits from the company even though she no longer has an operating role in it. It seems to me when a brand is named after a real person, one continues to represent the other until a statement is made by either one saying otherwise. To be continued …