25 things i'm thankful for
Shocking as it may seem, Thanksgiving is next week! One of my favorite holiday traditions – one we started when the kids were really young – is that each member of our family makes a list of 10 things they're thankful for. We take turns going around the table, reading one at a time, and inevitably, we're all teary by the third or fourth one.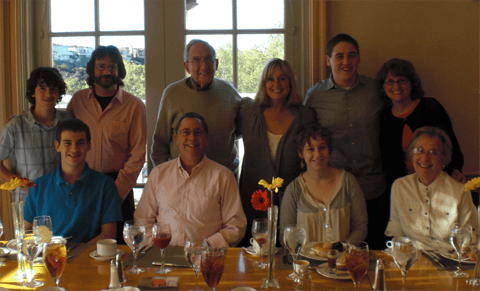 Although it seems corny, it's really meaningful to all of us. The kids don't even complain about writing their lists (which I keep) so I know it's important to them, too.
All of us are always thankful for our extended family – listening to each family member point out a specific reason they're thankful for each individual is so moving to me – as well as our friends, the dogs who've enriched our lives, our health. I'm grateful for those things every single day.
But then there are the little things. The things that can totally make your day. The things that just make you happy. I think it's important to recognize those, too.
So, here are 25 things I'm thankful for. Number 26 is that I could easily have come up with 25 more!
1. Barack Obama is still President of the United States
2. I get paid to go to the movies
3. Downton Abbey returns in January
4. My family thinks I'm "fun"
5. Chipotle just opened near my house
6. Uggs
7. Anthropologie bedding eventually goes on sale
8. My iPod – and ListenToYouTube.com
9. I get to drive past the ocean every day
10. Books
11. Starbucks' trenta size
12. Oprah's Lifeclass
13. The quiet room at Miraval
14. Zone Dark Chocolate Almond bars contain protein
15. Facebook
16. Jet Blue's extra legroom seats allow you to board first
17. Aaron Neville and Ernie singing I Don't Want to Live on the Moon
18. Shipping is free on Philosophy orders over $50
19. Sprinkles is close to my house – but not too close
20. Not Your Daughter's Jeans stretch
21. FedEx packages that don't require signatures
22. Online traffic school
23. Sweet Hawaiian rolls at Fusion Sushi
24. Zumba
25. The Warrior Canine Connection puppy cam