2017 volkswagen passat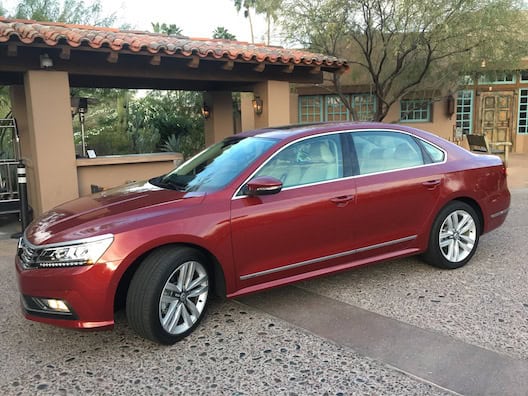 I was so happy to pull into the beautiful Hermosa Inn in Phoenix only to find an equally beautiful 2017 Volkswagen Passat 1.8 SEL Premium waiting for me to test-drive for the week.
The Passat was the first car we bought our son when he turned 16 so I have fond memories of it — especially how safe it felt during a couple of harrowing moments (only to me) when I drove with him on the freeway for the first time.
We had done a lot of research so we knew it had high safety ratings and was a great car for a teenage boy.
Apparently, it's always a great car for a 50-something woman.
It looks as good on the inside as it does on the outside, don't you think?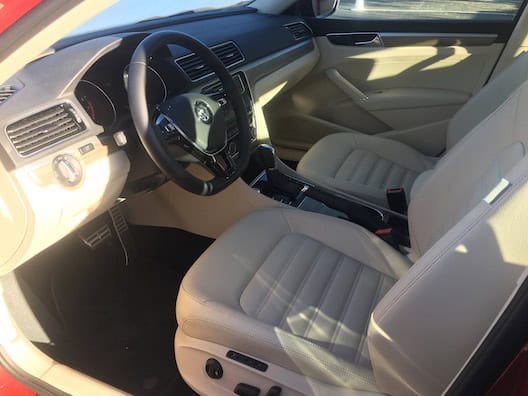 The plush Cornsilk Beige interior was so comfy and spacious and I felt so at home even though this was definitely not the car I had driven a decade ago.
Volkswagen has added an amazing number of features to the Passat since I last drove it. You already know what a fan I am of blind spot monitoring and rear cameras but this one really made me pay attention every time because it specifically asked, "Safe to move?"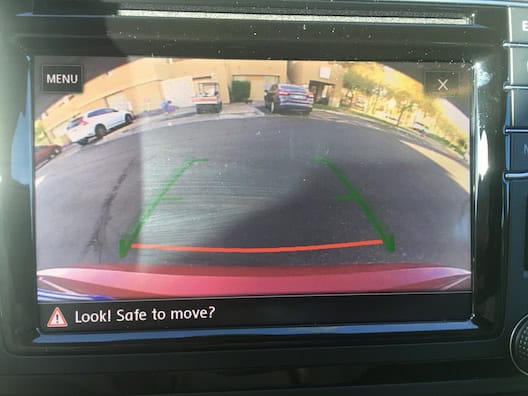 The keyless access and control panels were pretty instinctive so I didn't have to spend a lot of time trying to figure out a new car, which is always a relief.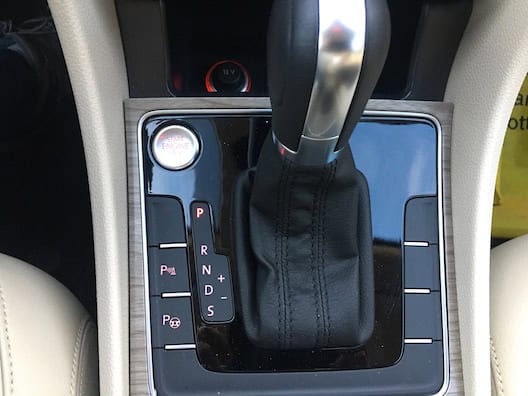 The navigation system, which I often have issues with, was user-friendly and easy to understand.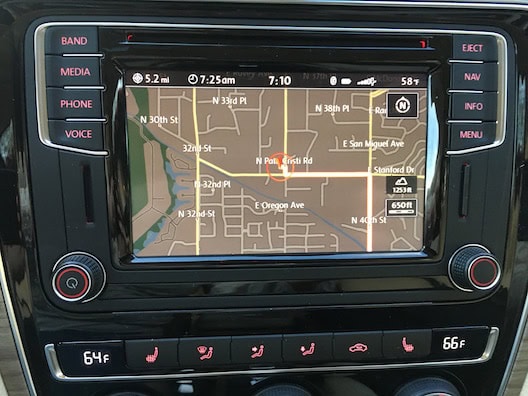 One of the features I liked best about the navigation was that the directions can be placed right in front of you, like this: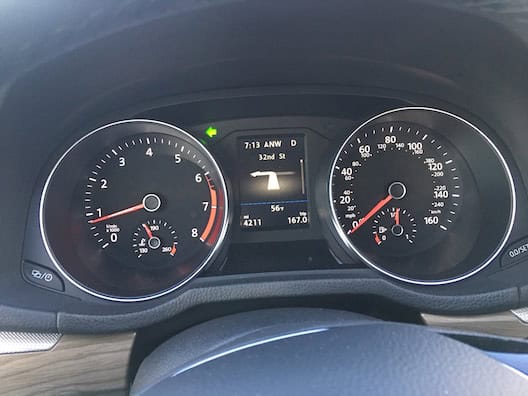 This was such a pleasure because I didn't have to focus on what I was going to have to do next. I just had to follow one step at a time.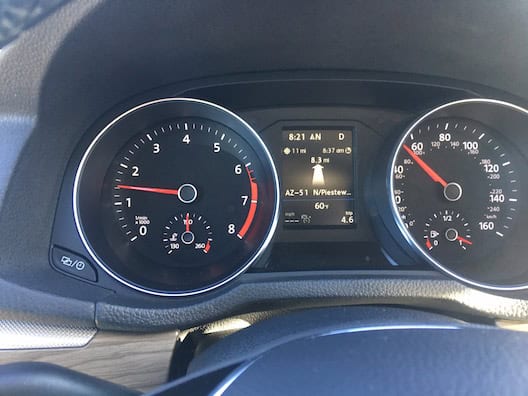 What really makes this the perfect car for baby boomers, who already have a soft spot in their hearts for Volkswagen, is this message that comes up every time you turn off the car: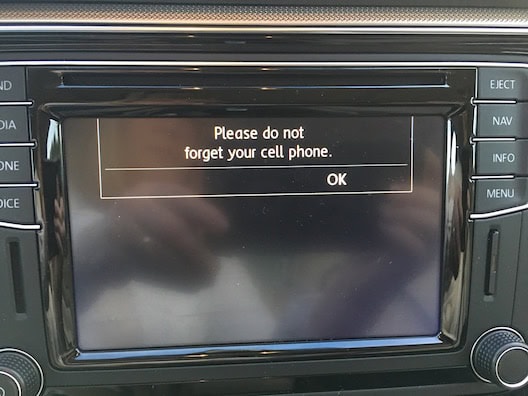 Ha ha ha! It made me laugh every single time, and saved me more times than I care to admit.
I was always able to find the car quickly in parking lots because the bright Fontana Red really popped in the Arizona desert.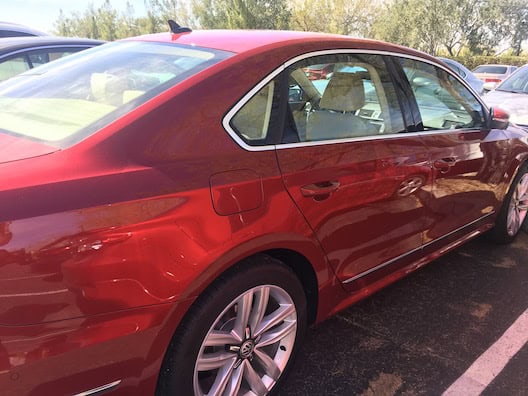 And it was a joy to get back into the car and pump up the powerful air conditioning. It worked so well that sometimes I even had to use the heated seats at the same time!
It was sad having to leave the car at the end of the week, and I felt like I was saying goodbye to an old friend once again.
I do have one suggestion that I'd like to pass on to Volkswagen: I'm thinking a June promotion offering a special deal for buying mother and grown child Passats for Mother's Day and college graduation would be a huge success.
And I happen to know a mom and son who would be the perfect spokespeople.