weight loss 1.8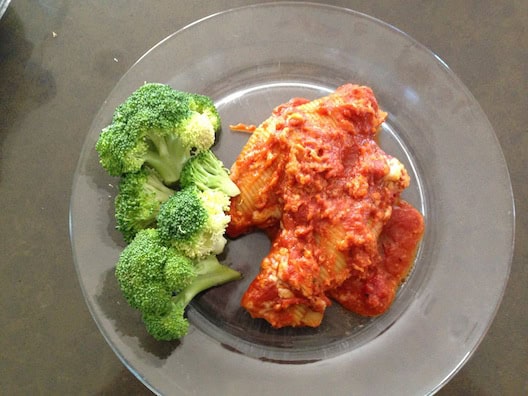 I lost another 1.8 pounds this week and, with Thanksgiving rapidly approaching, I want to take a minute to thank the amazing women at Jenny Craig and Jazzercise who are helping me achieve success – and making it way easier and more fun than I ever thought it would be.
I'm halfway to my goal weight and, honestly, have not felt deprived once. I 'm sorry if I sound like a saleswoman but I know many of you have struggled with the same issues I have and I want you to really understand that if I can do this, so can you.
Because I hate dieting and I hate exercise.
Yet I have managed to lose weight every single week of this program because the Jenny Craig food is so good, because I've learned to balance and because I indulge in triple chocolate cheesecake every night.
And Jazzercise has been the icing on that cake! I love the music, the camaraderie, the amazing instructors. I, who never seemed to make it to the personal trainer practically around the corner, happily drive 20 minutes four times a week to make it to class.
So, thank you to Jenny Craig, Jazzercise and, you, my incredible readers, who support me, encourage me, and keep me accountable.
It's hard to be hungry when I'm so full of gratitude.
*I received a free month on the Jenny Craig program in order to do this review. There was no compensation. The opinions expressed are my own and not influenced in any way. Note: Clients following the Jenny Craig program, on average, lose 1-2 lbs per week.