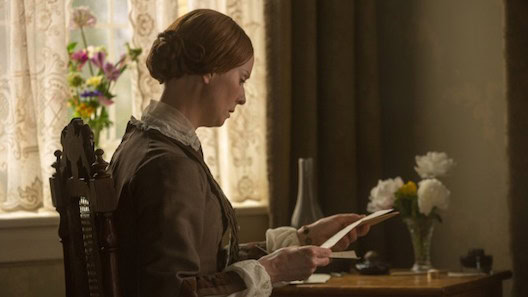 As a writer, I've always been enamored with Emily Dickinson. so I was really looking forward to learning more about the reclusive poet — and her beloved Newfoundland, Carlo — in A Quiet Passion.
Well — spoiler alert — Carlo never appears in the movie, which pretty much ruined it for me and made me wonder just how much, uh, poetic license was taken by director Terence Davies about her life.
Okay, that's a little dramatic. But I do think the dog-loving Emily would agree.
There's no question that Cynthia Nixon is outstanding, showing us the Emily Dickinson we always hoped for: not a mousy wallflower but a fiery, rebellious woman who was complex and smart and surprisingly funny. If she were alive today, she'd be wearing a pussy hat even though she might not join the march.
We'd all want to be her friend. [Read more…]