You are here:
Home
/
Archives for ideal bookshelf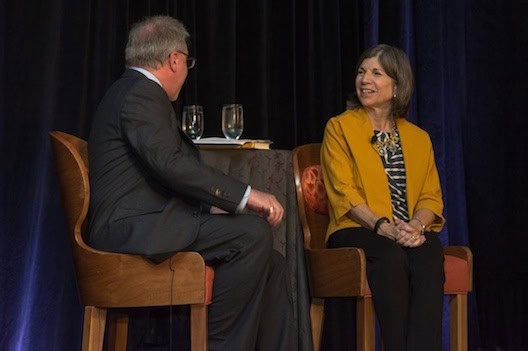 My NaBloPoMo post for today was picked up by Huffington Post so I hope you'll head over there to read and comment.
As I mentioned to you last week, I attended the annual Author's Luncheon for Words Alive, a local non-profit organization that promotes reading. This year's headliner was Anna Quindlen, one of my favorite authors ever.
I got to interview Anna, who was as warm and down-to-earth as you would expect. Check out what she had to say, and read about the books that make up her Ideal Bookshelf. You may be surprised at some of her choices.