Wednesday, 27 May 2015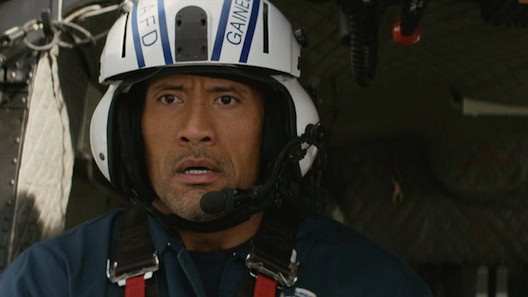 As I sat on the edge of my seat, biting my nails and shaking my head, at a screening of San Andreas in San Diego the other night, one thought kept going round and round in my head:
Why the hell did we ever move to California? read full story »
Monday, 25 May 2015
Our trip to France began with us getting kicked out of a B&B in Provence — before we even left the States.
I know. read full story »
Friday, 22 May 2015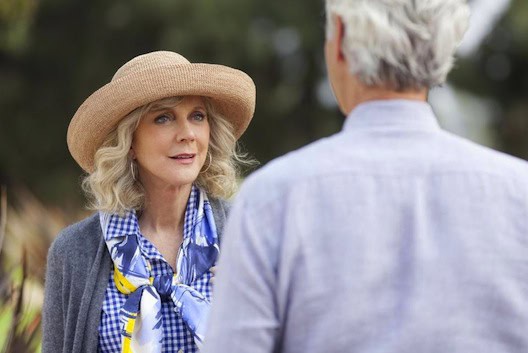 Blythe Danner makes me believe it's possible to age gracefully.
In I'll See You In My Dreams, she plays Carol, a 70-something widow who lives with her beloved old lab, Hazel. Her friends try to convince her to move to their retirement community but she's comfortable in her home, in her routine, in her skin.
Until life changes. (Hint: The words "beloved old.") read full story »
Wednesday, 29 April 2015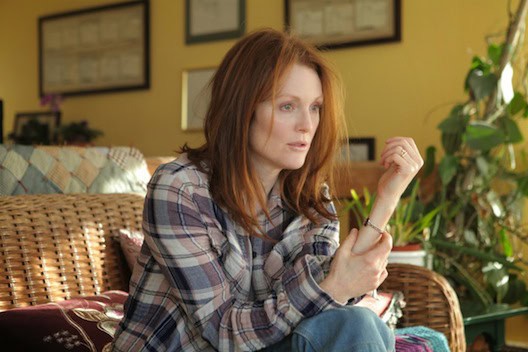 John Black, 42 West Street has been imprinted on my brain ever since I read Lisa Genova's bestselling book, Still Alice, years ago.
That's the name and address Alice's neurologist uses to test her memory – a test she fails but I was determined to pass.
So when, in the movie version, John Black apparently moved to 42 Washington Street, it kind of freaked me out. Had I remembered it incorrectly all this time? Was I losing it?
I can't imagine why the filmmakers would change an address that so many readers have reassuringly pulled out of their memories time and time again. Don't they realize their audience is already worried they're experiencing many of the same symptoms as Alice?
You see, Still Alice is the story of a 50-year-old woman who is diagnosed with early onset Alzheimer's Disease. It's powerful, heartbreaking and a must-see. read full story »
Read Previous Entries
Home