Thursday, 18 September 2014
If you're going to invoke a classic Beatles song in your movie title, not to mention a reference hinting of mystery and intrigue, you've got to know that audiences are going to go in with high expectations.
And that, when they see the movie itself, they're probably going to be disappointed.
The Disappearance of Eleanor Rigby isn't a terrible movie. It's just frustrating because it could have been so good. read full story »
Thursday, 18 September 2014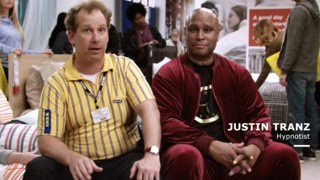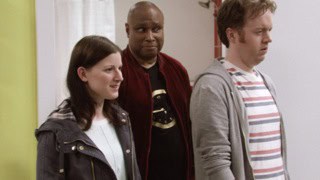 This is a sponsored post. All opinions are, as always, 100% mine.
Remember IKEA's time travel experiment which I shared with you a couple of weeks ago, in which world-renowned hypnotist Justin Tranz hypnotizes a young couple into believing they're experiencing the future in IKEA bedrooms and bathrooms? Well, the video went viral and was seen by over a million people in 24 hours.
Apparently, we all want to know what's going to happen next! read full story »
Wednesday, 17 September 2014
I just came back from a press conference for one of my favorite events of the year — San Diego Restaurant Week. This year, it runs from September 21-26, and more than 200 restaurants will be offering three-course prix-fixe dinners for $25, $35 or $45 per person and/or two-course prix-fixe lunch menus for $10, $15 or $20. You can check their website to see which restaurants are participating, check out their menu and make a reservation.
This is the 10th anniversary of the twice-yearly event, and it's how we've discovered some of our favorite restaurants. After today, I have a few I definitely want to try.
Because it's also Wordless Wednesday, it seemed like the perfect time to share pictures of some of the delicious dishes we were treated to at the press conference. read full story »
Tuesday, 16 September 2014
This is a sponsored post. All opinions are, as always, 100% mine.
Gift cards have become my go-to gifts, especially as my kids have gotten older. I give them for all kinds of occasions — some which I just make up because they're both working now and I know an extra little treat is always welcome.
I love that I can buy gift cards to pretty much any store or restaurant while I'm doing my grocery shopping at Albertson's.
And I really love that this month, you can win 5x the value of your airtime or select gift card you buy, up to $500, by playing Find Your Fortune at any participating Southern California Albertson's. read full story »
Read Previous Entries
Home