Monday, 23 November 2015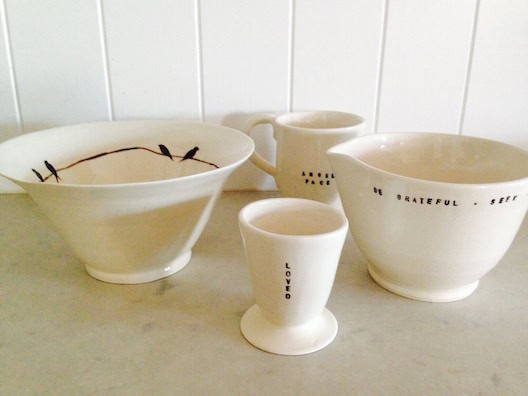 The minute I saw these pieces on Kristine Van Raden's Facebook page, where she introduced her new venture, Beanpole Pottery, I sent her a private message and said I had to have them.
I mean, how gorgeous are they?
As you know, I love words on things. And I love birds on things.
So these pieces were kind of destined to be mine. read full story »
Sunday, 22 November 2015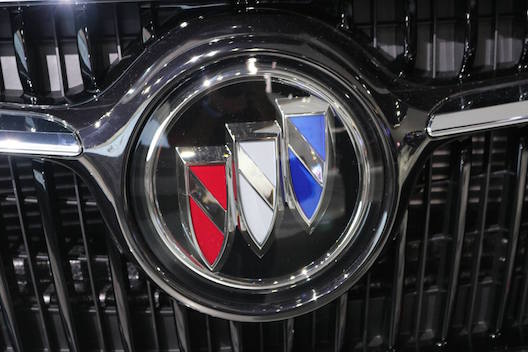 Welcome to the new face of Buick.
After two streamlined decades, that iconic tri-shield insignia — inspired by David Dunbar Buick's family crest — has gotten a makeover. It's returned to its colorful roots to pay homage to the company's storied history. What do you think of it?
I got to see the big reveal on the beautiful new 2017 Buick LaCrosse at the Los Angeles Auto Show last week. For me, it was a full-circle moment and the perfect way to end my year-long #ExperienceBuick program. read full story »
Monday, 16 November 2015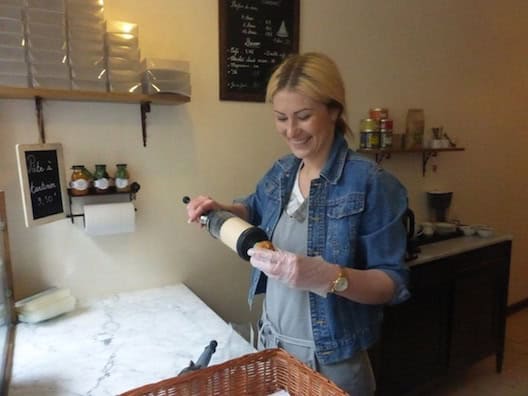 In light of the tragedy in Paris, I thought it would be a good time to celebrate the city — and the people and things that make it so special. What better way to do that than through their magnificent food? I published this interview on Huffington Post when we came back from our trip in April but wanted to re-post it here in honor of our Parisian friend, Maxime Audi, who we have been thinking about constantly.
When in France, you'd be crazy not to take advantage of every opportunity to indulge in the world-renowned food. So, on our recent trip, we basically ate our way through the country.
I've already introduced you to the new generation of chefs in Aix-en-Provence and the exquisite French cooking we were served aboard our Portraits of Southern France Viking River Cruise.
Now, let me tell you about our post-cruise trip to Paris, one of our favorite cities, where we decided to take a food tour to get a taste of what was new. We opted for Le Food Tour, a relatively new eating/walking tour of the City of Light, because it promised an off-the-beaten-path experience. read full story »
Read Previous Entries
Home