Thursday, 16 October 2014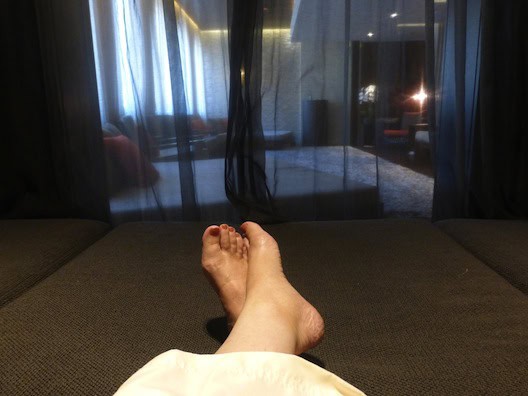 You know how much I love Kimpton Hotels, and you know how much I love massages.
So, when I was offered a chance to experience a massage at the new Nature's Spa by Jurlique in the Hotel Palomar, well, there I am, above, patiently waiting in the relaxation room.
And, let me tell you, they're not joking by calling it that. read full story »
Wednesday, 15 October 2014
I'm not usually the jealous type. I'm genuinely happy for those who achieve a goal, win a prize, reach a milestone.
But when I get on a cross-country flight and spend six hours fidgeting in my seat, closing, then opening my eyes, trying to pass even a little bit of the time with a nap, I am deeply jealous of those people who can fall asleep on planes.
Because I can't. read full story »
Read Previous Entries
Home