Thursday, 5 December 2013
Are there any words more frightening than that title?
As I admitted to you after Thanksgivukkah last week, I indulged a little (a little? ha ha ha!) too much in my mom's irresistible potato latkes and mandel bread. read full story »
Wednesday, 4 December 2013
Our assignment for Blogger Idol this week was definitely a weird one.
First, we had to specify the three objects that were closest to us at that moment. Mine were a blanket, an iced tea and an Us magazine. Then we were told we had to write about the apocalypse, and include those three objects. They were all we had. We also had to mention an event that had really happened in our lives, and we had to use at least two of the following words in our post: orange juice, nemesis, throne, poop, rainbow.
As it turns out, I'm the only one who didn't write about zombies. I did write about Anne Lamott.
The judges' comments could go either way, and I don't want the apocalypse theme to be a sign for my Blogger Idol future.
In other words, I NEED YOUR VOTES!! I'm in the Final Four, and it's so close!
Please click here, scroll down to the blue column that says Vote for your week 9 favorite, click the little box to the left of Midlife at the Oasis, and click vote. Make sure you see the pop-up confirmation that says Thank you for voting.
I can't tell you how much I appreciate your support. If I didn't have all of you, that really would be the end of the world. xoxo
Tuesday, 3 December 2013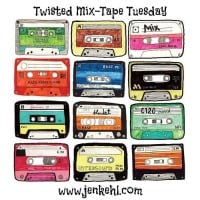 Let me first admit that I veered a little from the Christmas Songs theme of this week's Twisted Mix-Tape Tuesday. I changed it to Holiday Songs instead since I celebrate Chanukah. So sue me. read full story »
Saturday, 30 November 2013

Rather than fight the crowds yesterday, I slept in and enjoyed a nice breakfast of leftover Thanksgiving desserts because I knew I'd be able to do the rest of my holiday shopping on my own time at Best Buy and still get amazing deals.
I've been a fan of Best Buy for a very long time because they have a huge selection, great prices and knowledgeable salespeople (Blue Shirts, as they are affectionately known) who make high tech low stress. In fact, I joined Best Buy's Women's Leadership Forum because most of the electronics in my house have been actually bought at Best Buy and I have the Geek Squad on speed dial. I trust them, and that's a big deal.
Electronics have become the most highly-coveted gifts, and Best Buy has become my destination of choice for those purchases for three simple reasons: they have a low price guarantee which I can personally attest to; they have options in every price range; and you can order online and pick up at the store for free, which saves you shipping charges, usually gets there faster and often means no waiting on line at the store. Plus, many of the stores have special parking spots reserved just for pick-ups.
Think how easy this makes your holiday shopping! Then you can just spend the rest of your time (and money) savoring the spirit of the season.
Best Buy is offering Midlife at the Oasis readers a couple of special offers that start tomorrow and that you should definitely take advantage of. Click on the links to print out the coupons.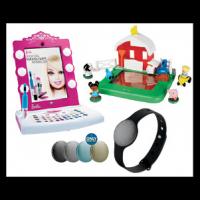 * 15% off Health & Fitness, and Fisher Price & Mattel Toys. To redeem online, enter bloggers15off at checkout. This would be the perfect time to prepare yourself to succeed at your New Year's resolutions by treating yourself to the Misfit Shine activity monitor. And don't forget to pick up some gifts for the grandchildren while you're there.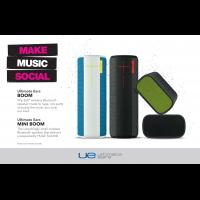 * 10% off Headphones and Portable speakers (some exclusions apply). To redeem online, enter bloggers10off at checkout. These are hot holiday items which older and grown kids (including husbands) will appreciate.
Wishing you happy, healthy and hassle-free holidays!
Disclaimer: I received a Best Buy gift card for writing this post. All opinions, as always, are 100% mine.
Read Previous Entries
Home