You are here:
Home
/
Social Good
/
heifer international invites you to #joinhertribe
heifer international invites you to #joinhertribe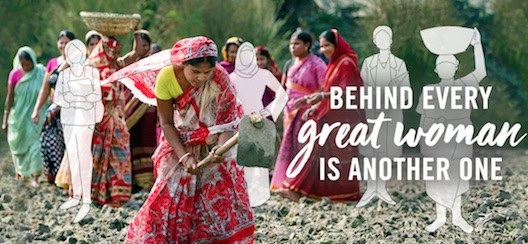 Most people know Heifer International for their animal gifting program — in fact, you may remember that I "bought" a goat from them for the holidays — but they also do critical, impactful work to support and empower women, as you can see from their philosophy, above.
They, like I, believe that women have limitless potential, but limited opportunity so they equip and empower marginalized women with resources and training as a means to sustainable livelihoods and community leadership positions.
Take a look at these astonishing facts:
. If women had the same access to resources as men, they could reduce the number of hungry people in the world by up to 17%. WHAT?!
. An increase of $10 to a woman's income has the same improvement in children's nutrition and health as an increase to a man's income of $110. WHAT?!
. On average, women and girls spend 4 hours a day retrieving water. Many girls cannot go to school because of this. WHAT?!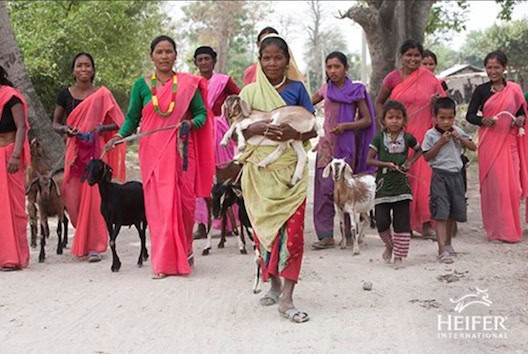 This spring, Heifer wants to ignite a global community of women, because they believe that behind every great woman is another one. And that when women come together and support one another, we all rise.
They've even created a great microsite where you can take a quiz to identify your tribe personality — are you an Ally, Den Mother, Entrepreneur or Artist? My result was Ally! — share stories about women who have empowered you, and make a donation to support women's empowerment.
I love this so much. There are so many women who have stood beside and behind me to help me get to where I am but today I want to take a moment and dedicate a post to two amazing women who have impacted my life in profound but very different ways. I'm going to make a donation to honor both of them.
First is Oprah. Yes, Oprah.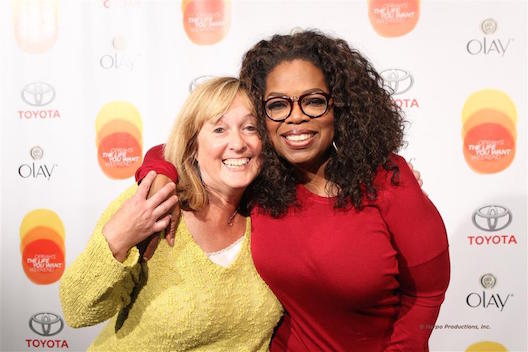 She's been a role model for so many, and when she chose me as one of 150 people out of something like 80,000 applicants to accompany her to Australia as an Ultimate Viewer in 2010, it was life-changing. Because of her, I had the confidence to start Midlife at the Oasis by myself, Michael and I went to the amazing Londolozi in South Africa with Martha Beck, I read so many eye-opening books I would never have known about and I nurtured my spiritual side through the gurus like Elizabeth Gilbert and Brene Brown to whom she introduced us all.
In honor of Oprah's commitment to educating girls, I am making a donation to Heifer International to Send a Girl to School. In these crazy times in which we live, I can't imagine anything more important than education. And, as we've learned, when girls are educated, the world becomes a better place.
Second, but really, in so many ways, first, is my mom, Edith.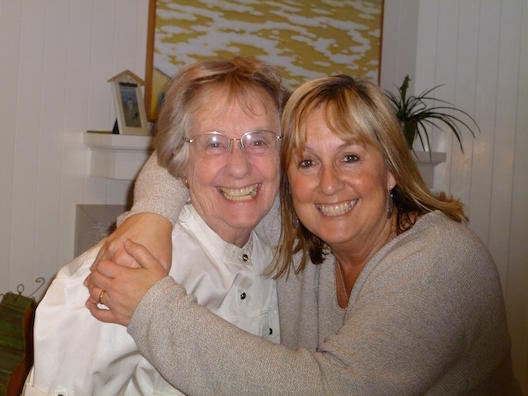 She is my biggest cheerleader and the woman who taught me about giving. One of the ways she does that is by knitting. In fact, I wrote a piece about this for Purple Clover. She is always ready to knit for babies, animals, cancer patients and, of course, she knit me a pink pussy hat. She is all about female empowerment, starting with her own two daughters.
In honor of my mom, I am making a donation to Heifer International to the Knitter's Basket, which keeps families warm with wool that can be made into sweaters and sources, provides a source of income from the sale of clothing and blankets made from that wool, and nourishes families with milk from the llama and sheep. This seems fitting with the many ways my mom has always nourished me.
To learn more about Heifer's women's empowerment efforts, please check out heifer.org/joinhertribe. I hope you'll #joinhertribe by sharing your own stories of an important woman in your lives and by making a donation in her honor.