Bedtime Reading: What Are You Reading Tonight?
This is so true! I found this quote on Pinterest (my new obsession, which I will write about in detail soon) and had to share it with you. I repinned it from Shop Around the Corner but it originally came from Pretty Books (both of which I think I'm also obsessed with now).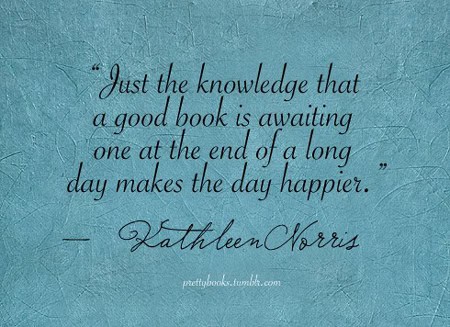 I have a stack of books on my bedside table, and look forward to getting into bed and reading a little before I go to sleep every night. I'm sad to say that I just finished Wild, which I absolutely loved and can't wait to interview author Cheryl Strayed. I hate when I get to the end of a book like this because I just really miss reading it!
Tonight, though, I'm excited about starting Carry the One by Carol Anshaw. It's gotten fantastic reviews.
I'd love to know what you're looking forward to reading tonight. Which book is awaiting you at the end of a long day?
This post originally appeared on my former blog, StyleSubstanceSoul.com.