nablopomo starts tomorrow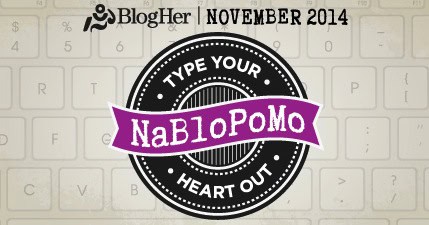 Tomorrow is November 1, which means it's time to begin NaBloPoMo, an event during which I'll be writing a blog post every single day of the month.
I loved doing this last year, and am excited about participating again. I'm a little concerned because I already know one week in November will be insane for me: I'll be attending TEDx, spending three nights in Desert Springs on a press trip, covering the Words Alive luncheon featuring Anna Quindlen, then heading up to San Jose to meet my daughter for Oprah's The Life You Want weekend.
Expect a lot of pictures posted that week!
I hope you'll follow along, read and comment because otherwise I'll look like a crazy lady talking to herself.
You can sign up for the RSS feed at the top of this page, subscribe to my newsletter in the right sidebar or follow me on Bloglovin.
If there's a subject or product you'd like me to write about, just let me know. And fair warning to everyone I know — anything you say or do may be turned into a blog post this month.
I have 30 days to fill.