win a copy of "wonder"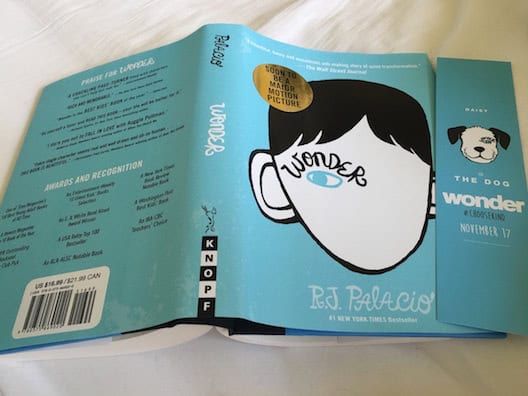 Every time I see the trailer for Wonder, starring Julia Roberts, Owen Wilson and Jacob Tremblay, I get teary so I don't know how I'm going to make it through the movie — which opens today, by the way.
I'm in the middle of the book, and it's a must-read.
Written in first person, it's the story of ten-year-old August Pullman, who was born with a facial difference. He's been home-schooled up until now but his parents believe it's time for him to enter fifth grade at Beecher Prep with everyone else.
You can only imagine the inner strength this requires.
I fell in love with Auggie from the beginning and I'm rooting for him all the way. He's funny, smart, and real. I'm ready to punch anyone who isn't nice to him.
I already have a crush on his English teacher, Mr. Browne, who teaches his students, "When given the choice between being right or being kind, choose kind." The hashtag for the movie is a resounding — and very timely — #ChooseKindness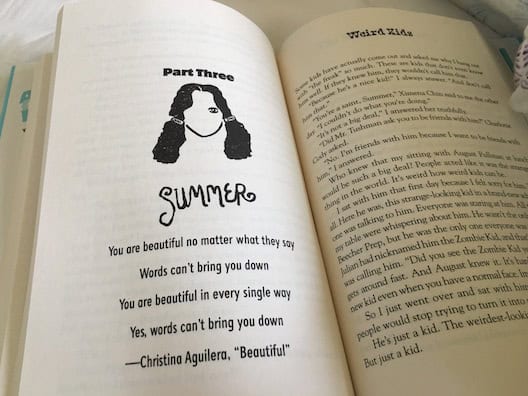 So you can prepare yourself for the movie, I'm giving away copies of the book to four lucky Midlife at the Oasis readers.
For a chance to win, you must be a subscriber to my weekly newsletter. If you're not a subscriber, first sign up in the right sidebar of this page. Then, simply leave a comment below.
For a second chance to win, tweet this:
Contest ends on November 22 at midnight Pacific time. Winner will be notified by return email. Prizes can only be sent to a U.S. mailing address.
Even if you don't read the book or see the movie, please #ChooseKindness