You are here:
Home
/
Books
/
Author Posts
/
Yes, I Live at the St. Regis Hotel! by Anita Hughes, Author of "Monarch Beach"
Yes, I Live at the St. Regis Hotel! by Anita Hughes, Author of "Monarch Beach"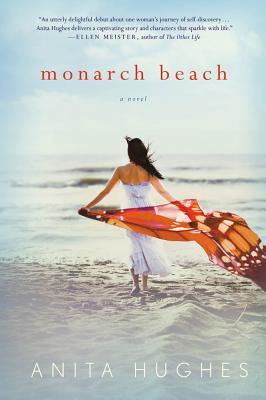 Being selected as one of Oprah's Ultimate Viewers made me realize the importance of always putting your wishes out there. So, when I recently learned that Anita Hughes, the author of Monarch Beach, actually lives at the St. Regis, Monarch Beach, just like her main character does, I casually mentioned in my Summer Reading (Part 2) post that it would be great if she would write about that experience for us. And, voila, here is her piece! Thank you, Anita, and can't wait to visit you next time I'm up in that area.
Also, I would love to spend a summer living in a hotel. Just putting it out there …
Living at a resort is always interesting. I have seen Dancing With The Stars being filmed in the swimming pool, rubbed elbows with Julia Roberts, shared a tram to the beach club with Hilary Swank, and watched George Bush's security team scope out MOTIF restaurant.
I moved with my family to the St. Regis, Monarch Beach six years ago. Our house in Northern California flooded in a New Year's Eve storm and I decided to try out a lifelong dream. We bought a villa on the grounds of the resort and lived in a hotel suite for four months while they were building our new home.
I'll never forget those early weeks when we were feeling lost and lonely. Every morning the valet brought my car around so I could take the children to school. He would open the door and say, "Have a nice day, Mrs. Hughes." How could I not have a nice day after that?
The St. Regis has fabulous amenities — five swimming pools, a spa, private beach club, gourmet restaurants — but it is the people that make it special. When we moved here, we gained a new family – managers and bellboys and valets who cared about me and my children.
Happily, I have found that, over the last six years, instead of becoming spoiled, my children have grown to be polite, respectful and grateful for their surroundings. They know how to behave in a restaurant, interact with adults, and play with children of many nationalities.
Yes, they love to hop on the bell cart and get rides from the bellboys. They love to drink smoothies in the pool bar and roast s'mores every Saturday night. But they also see how hard the employees work to make the resort idyllic, and it has instilled a good work ethic in them. Their beds are always made in the morning, their clothes folded neatly, their schoolwork done without my nagging.
I admit I love the ease and simplicity of hotel living. If I need a new dress, I can run over to the hotel gift shop. If someone has a headache, I can ask the concierge for aspirin. When we want entertainment, we can go to the lobby lounge, have a drink and listen to music without getting in our car.
And, yes, sometimes we become hopelessly star-struck. Last year, the buzz started that Justin Bieber was staying at the resort. My eleven-year-old daughter was beside herself, begging employees for information. They remained tight-lipped but the swarms of teenage girls in the lobby confirmed our hunch. Finally my daughter caught a glimpse of Justin Bieber having dinner with his girlfriend, Selena Gomez, at Stonehill Tavern. My daughter went to bed with a smile on her face and a rapidly beating heart.
Now she is praying the guys from One Direction will come stay. That's part of the fun of living at a hotel: you never know who's going to show up at your front door!
Read about Anita's fantastic new book, Market Street, here.
This post originally appeared on my former blog, StyleSubstanceSoul.com.