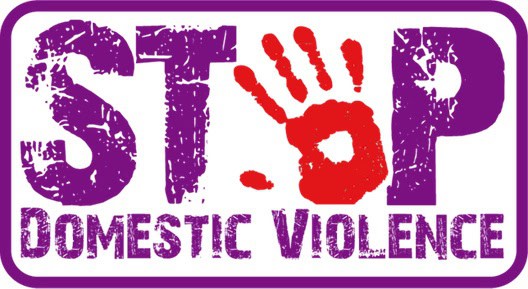 Last week, Chris Keith, blogger at Adventures of a Thrifty Mommy, was murdered — along with her oldest son — by her estranged husband, who then killed himself. The other three children were at their grandparents' house.  [Read more…]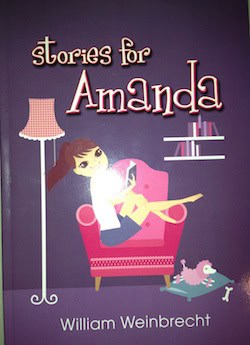 Meeting 77-year-old William Weinbrecht was one of the biggest blessings to come out of the hospice work my husband has been doing with Lightbridge. Michael was so moved by the book Bill had written for his granddaughter that he came home and shared the story with me. I knew I wanted to then share it with all of you.
Bill starting writing stories for his granddaughter when he realized she was having trouble pronouncing certain letters, and he turned them into a book, Stories for Amanda.
These short stories are silly and sassy and, although they're just plain fun to read, they also teach important lessons about family, friendship and life – and show how we can come up with creative ways to help the people we love.
I was honored to speak to Bill, who is such an inspiration and proves that kids have so much to learn from their grandparents. [Read more…]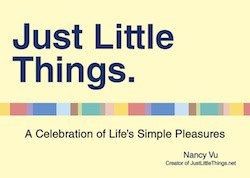 It's obvious from a young age that some people are destined to do big things. Seventeen-year-old Nancy Vu is one of those people. Her blog, Just Little Things, encourages readers to appreciate, well, those everyday little things that we often take for granted. She has had such an impact that, in just two years, she has attracted a loyal audience of more than half a million readers.
Nancy has now compiled her posts into an inspiring little book, Just Little Things. A Celebration of Life's Simple Pleasures, that will make you smile every time you look at it. One of the little things I'm especially happy about is that I got to interview Nancy! [Read more…]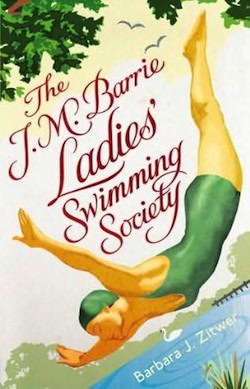 Sometimes, I just need a book that will transport me to a totally different place, and The J.M. Barrie Ladies' Swimming Society did exactly that! It made me want to get on a plane and head to the Cotswolds.
Barbara J. Zitwer's debut novel is about a Manhattan architect who heads across the ocean to supervise the restoration of the Stanway House, where author J.M. Barrie was inspired to write Peter Pan. While there, she discovers a hidden pond and a group of feisty old women who swim there, year-round.
This is a fast-read — too fast! — that will make you smile, tear up and want to get on the next plane to the English countryside. When I told that to Barbara, she suggested we get a group of American women together and she will plan a personal, guided trip for us. Read our interview, then leave a comment if you're ready to jump in! [Read more…]
I had a great time in Southport, North Carolina last summer visiting the set of Safe Haven, the upcoming movie based on Nicholas Sparks' bestselling book. The movie, which stars Julianne Hough and Josh Duhamel, will be released, appropriately, on Valentine's Day so you may want to order tickets now for you and your significant other.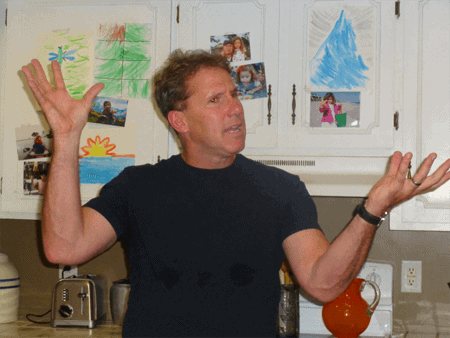 I've already posted my official interview with Nicholas Sparks here, but I also got to talk to him as he gave me – and 11 fellow bloggers – a tour of Southport, a town that means a lot to him. Here are some snippets of the conversation we had while we were inside the house where Josh Duhamel's character, Alex, lives with his two children.  [Read more…]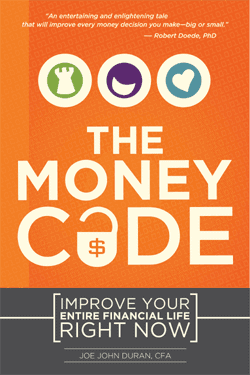 Although I know I need to learn how to keep on top of my finances and be more aware of how I spend my money, financial books are often unappealing because they're written in a language that makes me feel like I know even less than I do. The Money Code: Improve Your Entire Financial Life Right Now was a pleasant surprise because it breaks down the driving force behind our financial decisions into three types of Money Minds, each led by a specific emotion. This was much more interesting to me, and made much more sense.
Author Joe John Duran holds the Chartered Financial Analyst (CFA) designation and earned MBA degrees from Columbia University and UC Berkeley. He is the CEO and founding partner of United Capital, which consistently ranks as one of the nation's fastest growing wealth counseling firms, and you've probably seen him talking about money on CNN or CNBC. Here's what he had to say about his new book, which we're giving you a chance to win along with a $100 Visa gift card. [Read more…]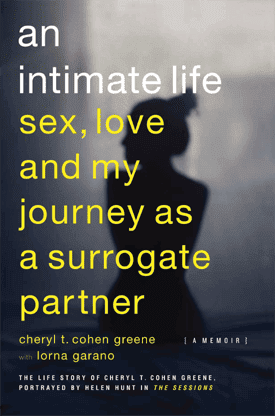 One of my favorite movies of the year is The Sessions, based on the true story of sex surrogate Cheryl Cohen Greene and her work with Berkeley-based poet and journalist Mark O'Brien, who was confined to an iron lung after contracting polio at age six. The story is riveting, and comprises the first chapter of Cheryl's memoir, An Intimate Life: Sex, Love, and My Journey as a Surrogate Partner.
For forty years, Cheryl has worked in a career that has helped so many people yet is greatly misunderstood. Here's what she had to say about her life as a sex surrogate: [Read more…]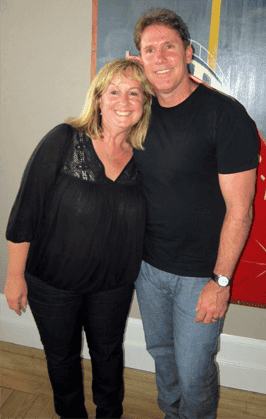 Last summer, I was invited to visit the set of Safe Haven, the movie based on Nicholas Sparks' bestselling novel. I flew to beautiful Southport, North Carolina, where I got to meet the author along with stars Julianne Hough and Josh Duhamel. It was such a fun experience, and I'll be telling you more about it before the movie opens around the country on Valentine's Day.
I really enjoyed talking to the prolific Nicholas Sparks, who has written 16 novels, all of which have been New York Times bestsellers. His first book, The Notebook, is especially beloved and defines a genre which has become Sparks' signature.  Safe Haven is the eighth of his books to be turned into a movie, and here's what he had to say about it: [Read more…]
I loved Allison Winn Scotch's novel, Time of My Life, because it made me think about my own life and what I might've done differently. (Short answer: nothing!) In her new book, The Song Remains the Same, Allison once again explores the idea of starting over — this time, after tragedy. Nell Slattery is one of two survivors in a horrific plane crash. She suffers from amnesia, and tries to piece together her history with the help of a playlist her sister has put together on her iPod to jog her memory. It's a thought-provoking story, and I was excited to ask Allison about the impact of music on her own life.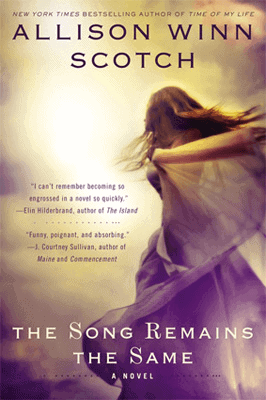 As someone who has always used songs to illustrate school projects, this book resonated so strongly with me. What does music mean to you?
Oh, what a great question! I don't think I've ever been asked this before, and the truth is, that music means something so vast to me that I know that I'll struggle to answer this. I think, perhaps even more than books, music has always been the medium with which I have emotionally connected. [Read more…]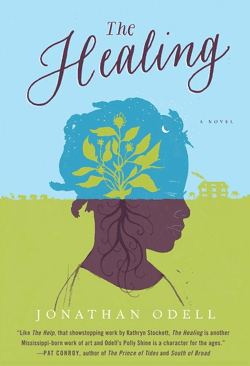 Every once in a while, a character stays with you long after you've finished the book. Polly Shine, in Jonathan Odell's beautiful historical novel, The Healing, is one of those characters.
A slave bought by a plantation owner for her supposed healing powers, Polly is a force to be reckoned with. Strong-willed and compassionate, she sets off a chain of events that still resonates a generation later. Odell's story is rich and empowering, and his writing is stunning. The man has definitely got the gift. [Read more…]