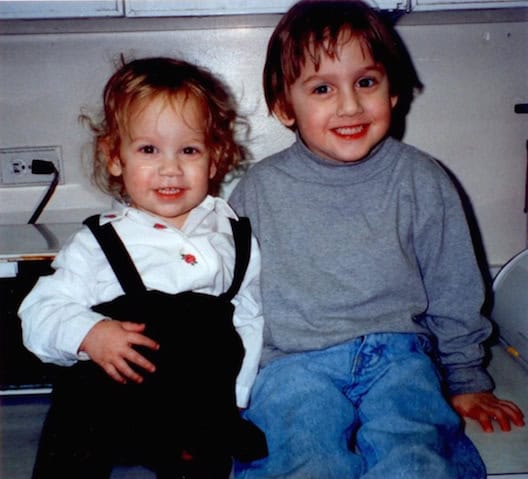 Our nest has been empty for half a dozen years — yes, that picture, above, was taken a long time ago — but every time September approaches, I get nostalgic about back to school time. I wish I was still making trips to the store with my kids for notebooks and pens and backpacks, and sharing their anticipation about their new teachers and which of their friends would be in their classes.
Those Septembers come and go shockingly fast, though, and suddenly, instead of dropping your little boy off at preschool, you're leaving a young man who's taller than you in a strange room three thousand miles away. Instead of kissing your little girl goodbye for the day, you're kissing her goodbye for who knows how long.
I think there are few moments in a parent's life as emotional as sending a child off to college.
It's such a turning point — for both of you. And it is so painful to let go.
Here a few tips for making the transition a little easier: [Read more…]