i hate packing!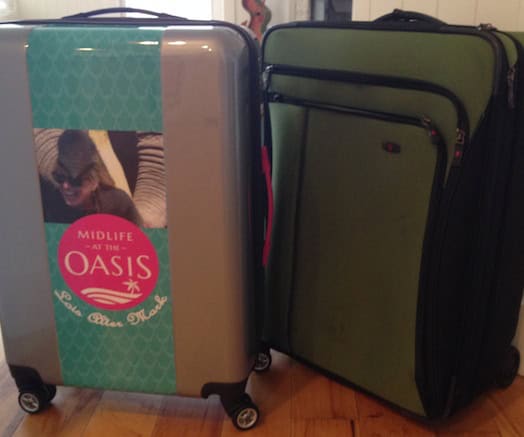 You know how much I love to travel? Well, that's also how much I hate to pack.
I'd rather go to the dentist than have to pack.
I'd rather clean my house than have to pack.
But right now, I'm dragging out the suitcases, including my awesome UGOBAG, above, for my trip to Indiana (don't even get me started on that; I will not give the state a penny of my own money) for the Final Four with Buick tomorrow, which will lead directly to my Viking River Cruise in France.
That means I need to pack two weeks worth of clothes. Plus electronics. Plus toiletries. Plus shoes. Plus my straightener, which I hope will not blow out the electricity on the ship. Plus books in case my iPad battery runs out.
Interestingly enough, the weather seems to be about the same in both places — in the 50s with light rain.
For someone coming from San Diego, where it's pretty much always 72 and sunny, this adds a whole other level of stress.
I don't want to carry my bulky down jacket and I don't know if every hotel will have umbrellas. Actually, I don't know if we even have umbrellas any more.
I think I hate to pack because I'm convinced I'll forget something important. Or have the wrong clothes. Or too many clothes. Or too few clothes. On my last trip, I left my eye pencil and shadow at home by the bathroom sink — this is a big deal because it's the only make-up I wear! — and had to spend $50 at the airport for stuff that would have cost me maybe $12 at the drugstore.
And, after checking a zillion times, I still left my passport in our printer before our trip to Africa. Thank goodness Michael was meeting me in New York and was able to bring it.
So, yes, I am stressed.
I am really excited about the actual trips and hope you'll follow along on Twitter and Instagram.
And now I'm going to stop procrastinating and start packing.
If you think of anything I may forget, please leave me a comment!