2016 kia sorento – the next generation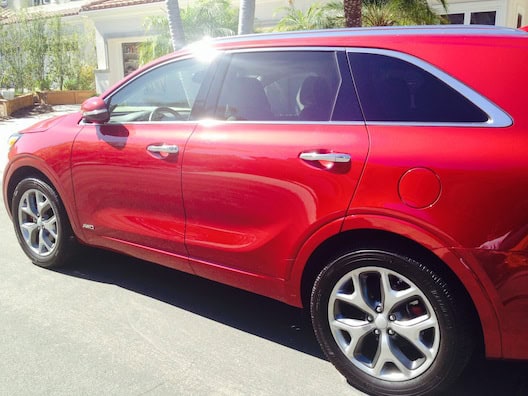 It's no secret I'm a Kia Sorento girl. I've made my love affair very public, writing not one, not two but three reviews of the car.
And then I actually put my money where my mouth is and bought one.
So I was thrilled to be able to test the brand new Sorento during our weekend at the Kia Classic.
The car was red hot! Literally.
I am so not a red person but I do like the way the color works with the new K900-ish grill of the 2016 Sorento.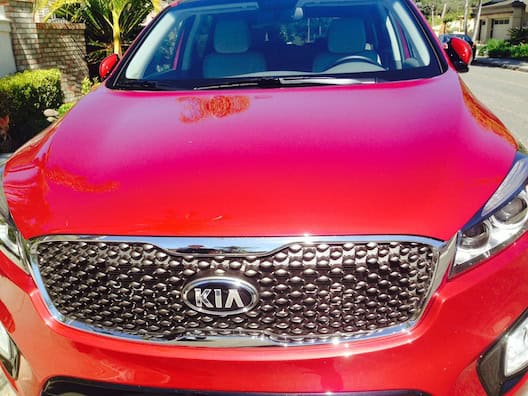 And, of course, the beauty of the car is way more than skin deep. Just look at this cushy interior. It's roomy, plush and so comfortable, even on long drives. To me, it feels like home.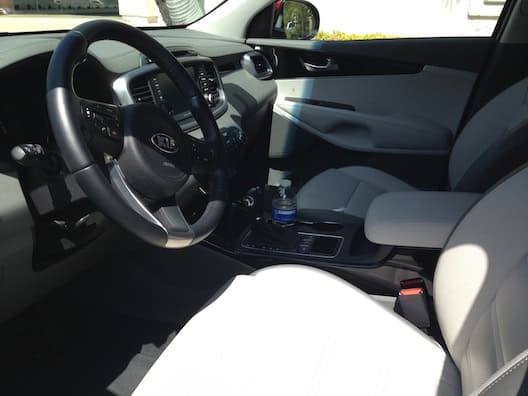 Our drive to the Park Hyatt Aviara for the Kia Classic was a short one but the navigation system got us there easily, warning us when we were going to hit traffic and providing clear, easy to understand directions. Trust me, this is a big deal — we have test driven some cars where we had no idea what the GPS was saying and had to turn to our iPhones instead.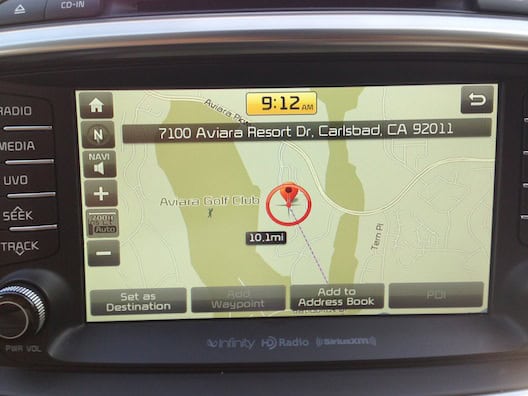 You know how important music is to me, especially while driving, so I was happy to see that the new Sorento lets you use your finger to scroll down the touchscreen to find the song you want rather than having to hold down the arrows until you get there.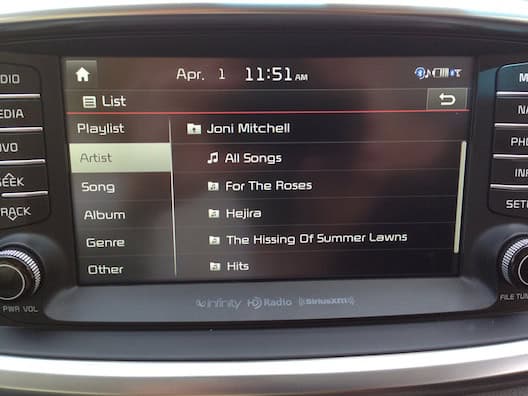 There's supposedly another great feature that not only tells you when and where to fill up (my Sorento does that) but also tells you which station is the cheapest. I haven't gotten to try that yet because the car has gotten good gas mileage and we still have a quarter of a tank left.
This year's model has all the features I love in my Sorento, including the blind spot detectors (how can anyone drive without these?!), the panoramic sunroof and the rearview camera.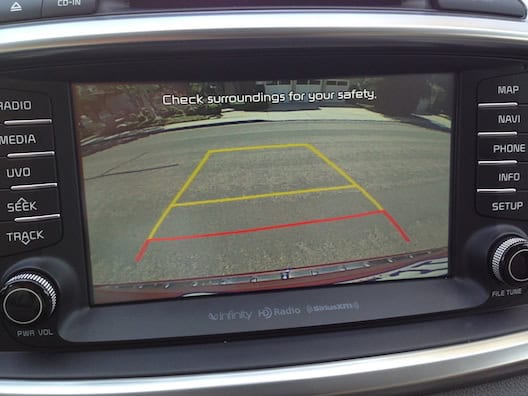 With three inches added to both the length and wheelbase, the 2016 Sorento is truly bigger and better than ever. There's room for seven passengers and a whole lot of stuff.
Every parent hopes the next generation will be more successful than their own. As a loyal 2015 Sorento owner, I'm so proud of the 2016, I just may send out birth announcements.