letting go when your kids leave for college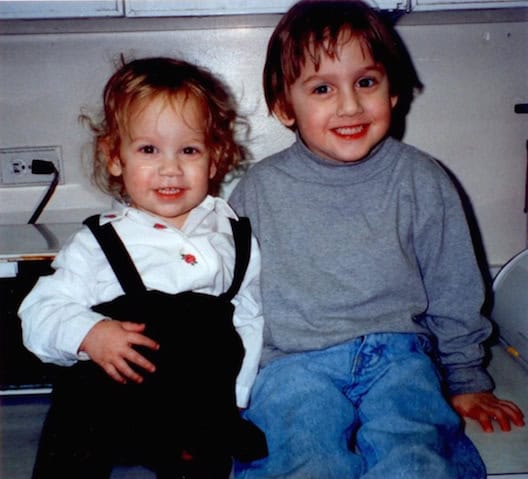 Our nest has been empty for half a dozen years — yes, that picture, above, was taken a long time ago — but every time September approaches, I get nostalgic about back to school time. I wish I was still making trips to the store with my kids for notebooks and pens and backpacks, and sharing their anticipation about their new teachers and which of their friends would be in their classes.
Those Septembers come and go shockingly fast, though, and suddenly, instead of dropping your little boy off at preschool, you're leaving a young man who's taller than you in a strange room three thousand miles away. Instead of kissing your little girl goodbye for the day, you're kissing her goodbye for who knows how long.
I think there are few moments in a parent's life as emotional as sending a child off to college.
It's such a turning point — for both of you. And it is so painful to let go.
Here a few tips for making the transition a little easier:
Don't get overly emotional in front of them. Yeah, good luck with this one. I didn't want my kids to worry about me being a wreck without them, so I took on the role of head cheerleader the summer before each of them started college. Every time I said, "I'm going to miss you," I would quickly add, "but you are going to have the best time! You're going to LOVE college!" Rah rah rah! When Michael and I left our firstborn at college, we all had tears in our eyes but I knew I had to hold it together. We hugged, told him — cheerfully — we'd see him at Thanksgiving, and watched him walk to his first college meeting. And then, once he was out of sight, I sobbed like a baby — like the baby I no longer had. Lest you think this gets easier, I did the same thing two years later when we dropped off our daughter.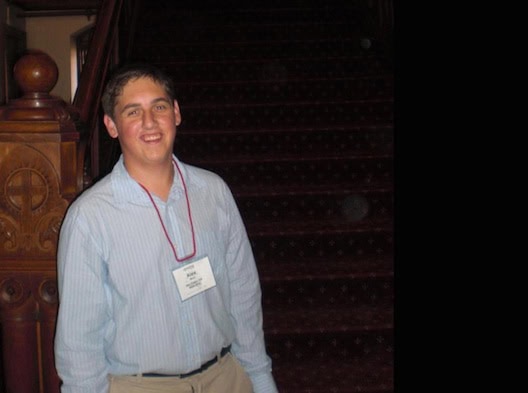 Teach them basic skills. If they've never done laundry before, make them do it now! If they don't have their own bank account, open one and show them how to use it. If they don't have their own credit card, get them one, set limits and talk about the importance of budgeting and paying bills on time. You will feel better if you know they can be independent and will always — like our own mothers taught us — have on clean underwear.
Take your cues from them. Some kids can't wait to leave the nest, others are nervous. Give them the chance to express those fears if they want to — and then listen to them. They don't want to be preached to; they just need to know you'll still be there for them when they need you. And, when they do, they'll call you. Don't call and text them and email them endlessly. After forwarding my son one too many articles I was sure he would find useful, he replied, "Unsubscribe."
Stay busy. Plan a vacation, start a new project, take a class yourself. This is important because you don't want to sit around waiting for your kids to call you. That's what cell phones are for. They will call you. Or, more likely, text you. You definitely don't want to spend your time finding reasons to call them. You need to stay distracted so you don't convince yourself your life is over and your kids no longer need you. Motherhood is not a job with term limits.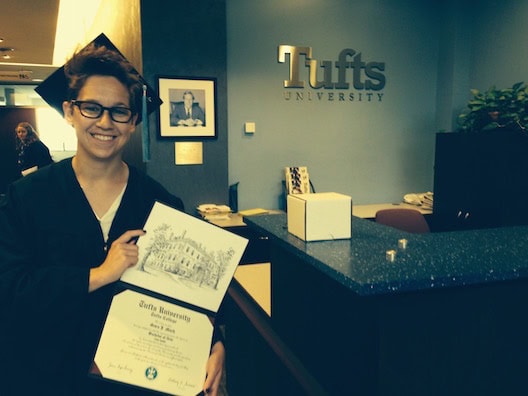 Remind yourself this was the goal all along. Really, sending your child off to college, to be their own person and start their own life, is what you've been working toward since you gave birth. So celebrate your success — and theirs. And remember the quote, "There are two gifts we should give our children. One is roots. And the other is wings."
Thanks to Michelin for sponsoring this post.
Do you have a student headed off to college? Be there, no matter where they go. Read more stories from parents like me on BeThereMoments.com. And join the conversation by using the hashtag #BeThereMoments