celebrating our 32nd anniversary at la costa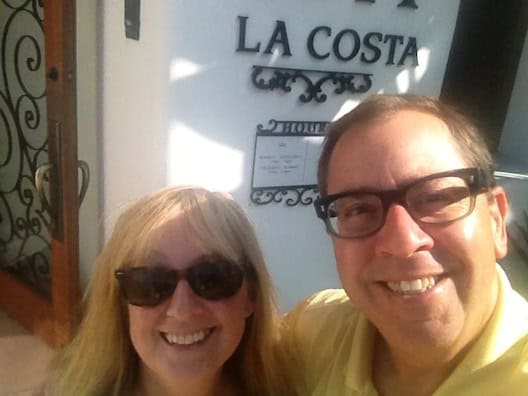 Michael and I celebrated our 32nd anniversary a couple of weeks ago. How that can be possible when I feel like I'm still 30 myself is one of those mysteries of life – and a topic for a future blog post.
Because we've been married for so long, it's always hard to think of a special way to mark the day.
"Let's get you a massage," Michael suggested. Did I tell you my husband is brilliant?
"Let's both get massages!" I piped up. Michael is not a huge massage fan.
"Sure," he said, quietly. Did I tell you my husband has a huge heart?
And that's when it all became clear.
"I've got it!" I announced. "Let's go to La Costa, and while I'm getting my massage, you can go to the driving range. We can both get a steam or sauna, meet up for lunch at the spa, then spend the afternoon hanging out at the pool together."
Perfect.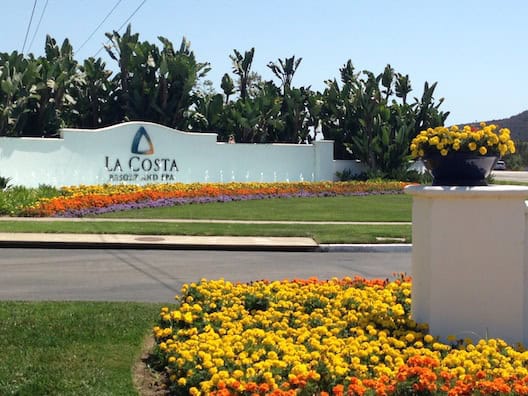 We are very lucky to live in a place where a world-class resort like La Costa – which, I discovered, was named the number one wellness spa in the country by Spa magazine – is just a 20 minute drive up the freeway.
We kissed good-bye outside the spa, I donned my robe and sunk into the chaise lounge in the aptly-named relaxation room, where I could happily have spent the day. This comfy space boasts a fireplace, a selection of complimentary snacks and a quiet atmosphere that lets you really think. Or sleep. I want a room like this in our house.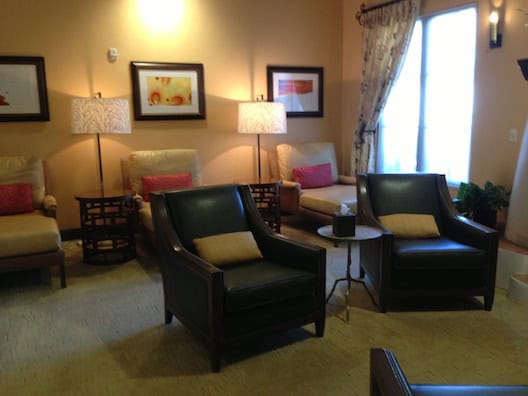 My massage was, as always, heavenly. I chose a hot stone massage and opted for the 90 minute one, rationalizing it would give Michael more time at the driving range. The first massage I ever had was at La Costa – and so was the one that inspired me to write about my "a-hot-stone" moment – so being back here was such a special treat.
This is how I felt during my massage:
When Michael and I met back up, we were both glowing from our activities. We headed over to the Spa Café, holding hands and walking barefoot along the innovative Reflexology Pathway. We shared our morning experiences over shrimp salads and paninis, and admired the lush landscaping that Michael dreams of replicating in our own backyard. It is admirable to dream big.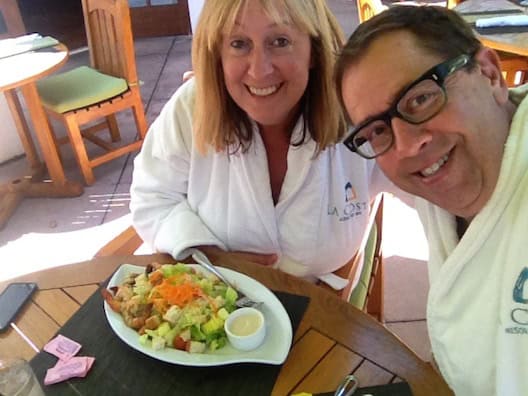 After lunch, our big decision was which pool to visit. Although the private courtyard pool was lovely, we thought we should move on from the spa. We were definitely staying far away from the family pool, although we did wish those waterslides had been available when our kids were younger.
Intrigued by the adults-only Edge pool, we first stopped in to check out the stores – La Costa has fantastic shopping – and walked by the Chopra Center (yes, that Deepak Chopra), where we agreed we'd like to spend time in the future.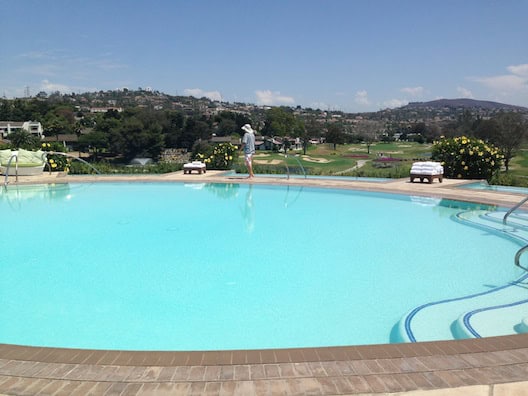 We spent the rest of the day relaxing and laughing by the infinity pool, watching the young couples who used to be us and relishing the fact that we no longer cared about how we looked in bathing suits.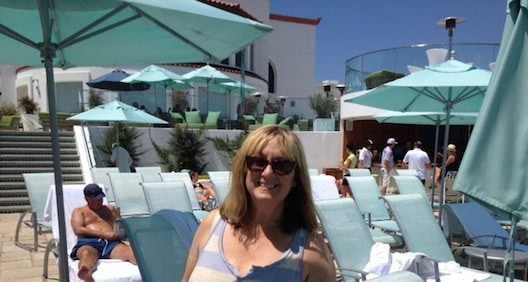 All in all, it was a great day. We both felt pampered and loved. We got to do the things we enjoy individually, then spend time together, sharing them with each other and creating new memories.
Just like we've been doing for 32 years.