going back to high school with classmates.com


Thanks to Classmates.com for sponsoring this post. All opinions 
are, as always, 100% mine.


When Classmates.com invited me to test out the site and write a sponsored post about my experience, I immediately agreed. After all, I was curious to see who I remembered and what had happened in the, gulp, 40 YEARS since I graduated.
Sure enough, the first thing I noticed when I logged on was that the Class of 1976 has a reunion scheduled for November. I have never attended one of my high school reunions before – camp, yes; school, no – but now that some of these people feel familiar to me again and I remember how many of them I cared deeply about, I'm actually considering it.
In fact, I started browsing our yearbook online and got caught up in so many memories of old friends who I haven't spoken to in years.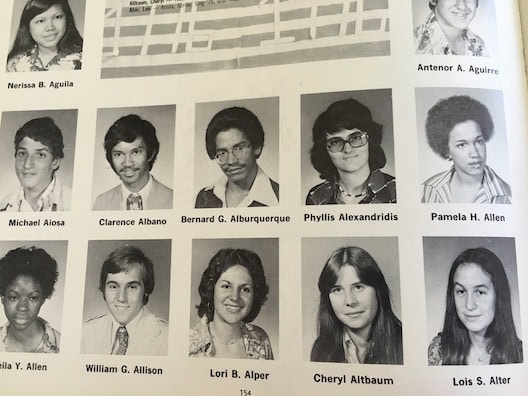 There was my friend, Laura, who lived down the street from me. I remember riding my bike back from her house one day and a bird pooping on my lap. There was my friend, Alexander, who, strangely enough, I remember most fondly from second grade when we used to do dictionary work together.
Why these are the things I remember does concern me a little, but I had a blast looking at names and photos from the past.
I searched for my friends, Andy and Stewy, who I spent most of my time with, but neither of them were listed. I looked for my friend, Joy, who was missing, too, and who I'd like to apologize to because I think I was a bit of a jerk to her before heading off to college. And I tried to find my friend, Gaby, who did a magazine internship I've always coveted and who I'd love to catch up with to see if she's still writing.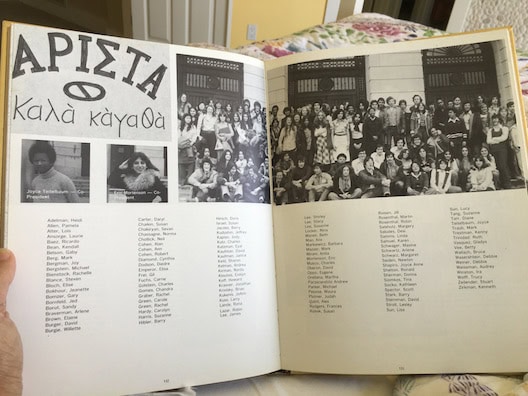 I check the site for them every time I get an email saying new members have joined our Class of 1976 group.
Out of the 1100 students in our graduating class – yes, we had a huge class – about a third of them were on the site. I left messages for my friends, Elise and Margery, and I hope to hear back from them.
I have to admit that every time I receive a Classmates.com email saying, "Your name rung a bell. You've received profile visits" or "OMG! See who just joined!" I head over to check it out.
Apparently, I'm not the only one who enjoys revisiting their high school years. Last year alone, over five million members were invited to their high school reunion, thanks to the convenience of the site.
As the first social network, Classmates.com has been bringing high school alumni together since 1995, and I can see why it's so popular. It's such an easy way to reconnect.
Classmates.com has the largest collection of online yearbooks – more than 300,000 – so you don't have to go searching through old boxes in the garage to find yours.
It's free to sign up to view yearbooks and create reunion events. Upgrading to a paid membership gives you even more ways to connect with your old friends.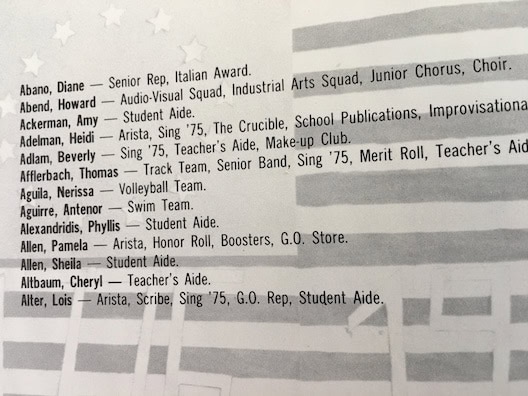 Because of Classmates.com, I was inspired to dig up my actual yearbook. Looking at all the pages of activities made me wonder what I might have done differently – like writing for the school paper and working on the yearbook instead of spending so much time with Andy and Stewy! – and it made me think about how those formative years turned me into the person I am today.
And, after reading the messages my old friends and teachers had written to me, it definitely made me want to reconnect with all the people who actually considered me sweet 🙂