my jenny craig and jazzercise journey continues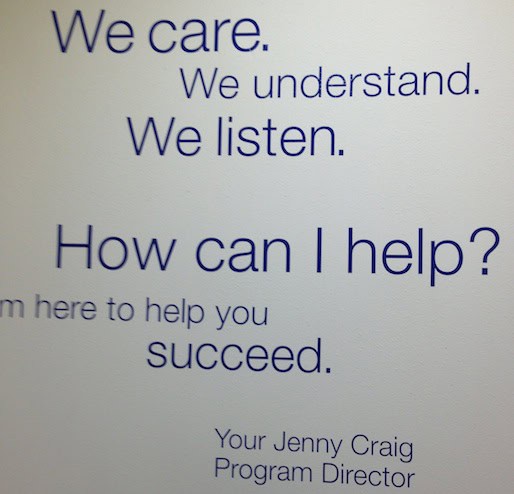 A moving guy once told me he'd never seen anyone pack so much into a box. I do the same thing with my luggage. This is not necessarily something to be proud of because I seem to do the same thing with my body.
Over the last two weeks, I've lost another 2.8 pounds doing Jenny Craig and Jazzercise, bringing my total weight loss so far to 17.8 pounds. I have — please don't let me jinx myself — lost weight at every single weigh-in so far.
There's no question this is awesome.
Yet, when my consultant, Penny, asked me, "So you must have gone down a size – doesn't that feel great?" I had to admit I haven't gone down a size.
I'm convinced that every pound of my body is so dense and so packed to its capacity that it's going to take a long, long time for me to really see a difference.
My jeans are definitely more comfortable, and I know my face looks thinner, but I have a long way to go.
Thankfully, Jenny Craig is so easy to follow and Jazzercise is so much fun to do that I'm very happy to just keep doing them. I'm eating better, exercising more — and feeling really good about both of those things.
So, I will continue on my merry way, hopefully dropping pounds and inches, layer by layer. By layer.
Note: I will also be taking requests to help with packing.
*I received a free month on the program in order to do this review. There was no compensation. The opinions expressed are my own and not influenced in any way. Note: Clients following the Jenny Craig program, on average, lose 1-2 lbs per week.