my "a-hot-stone-massage!" moment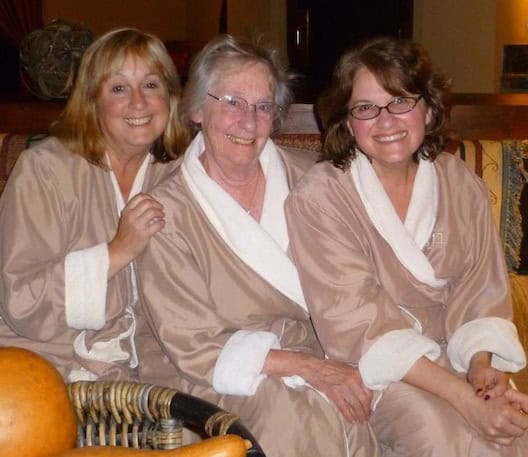 You never know when you'll experience what Oprah likes to call "a-ha!" moments — moments, as defined by Merriam-Webster, of "sudden realization, inspiration, insight, recognition, or comprehension" — but I've come to expect mine when I'm in the middle of a massage. This was brought home so clearly to me during my girls' spa weekend that I've decided to more accurately call those times "a-hot-stone-massage!" moments.
As far as spa treatments go, I was a late bloomer. I didn't get my first massage until I was 48 and it was life-changing. I was so blissed out after that first massage at La Costa that I fell asleep and had to be woken up – twice – by the massage therapist who graciously smiled and assured me that happened all the time.
Since then, my husband and I have made three trips to Miraval (which has become one of our favorite places in the world) and my mom, my sister and I have celebrated our January birthdays with spa weekends in Arizona that we look forward to all year long. In fact, we just got back from our 7th annual weekend – which, this year, we spent closer to home at La Costa, making it a sort of full circle moment for me.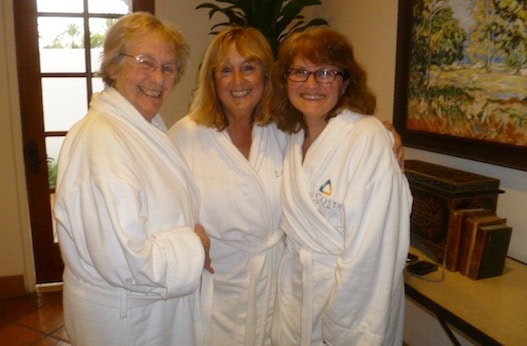 You see, I made a conscious decision after that first massage to never again fall asleep during a spa treatment. It is such a luxury to be indulged like that, and it is totally a waste to sleep through it, no matter how relaxing and calming it is. Instead of zoning out or making to-do lists in my head, I remain present in the moment and totally focus on how amazing it feels to have each part of my body lovingly attended to.
By doing this, I inevitably reach a point in every massage where I feel a deep and profound sense of gratitude. This weekend, in the middle of an 80-minute hot stone massage that was possibly the best treatment I've ever experienced, it practically brought me to tears. How lucky was I to be lying there, having a professional knead my muscles into submission and giving them so much attention, it felt like, one by one, they respectfully bowed to her caring hands?
I have become so attuned to the power of this feeling that I try to bring it into my everyday life. I've learned if you stay in the moment, you will be grateful for it. And there is nothing that will make you feel better than gratitude.
Tonight, Michael and I will be planning our schedule for our upcoming visit to Miraval. It will include Zumba classes, meditation, spiritual workshops and, of course, a hot stone massage or two. I'm already feeling thankful.