miraval: my oasis in the tucson desert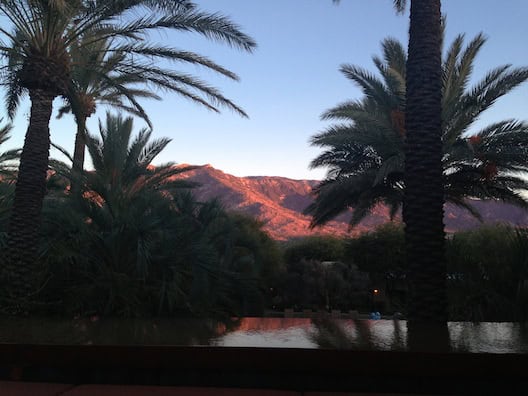 Now that our nest is empty and Michael is "retired," we spend a lot of time traveling. There's nothing we love more than discovering new places, and we rarely go back to the same destination twice.
Except for Miraval.
We went for our fifth – yes, fifth! – visit in December, and are already ready to return.
Miraval, which must mean "bliss" in some language, is an all-inclusive luxury spa resort cocooned in the Santa Catalina Mountains in Tucson, Arizona. It is all about mindfulness, and it feels like home as soon as you step through the gates.
One of the things that makes Miraval so special is that it almost magically becomes anything you need it to be. The first time we went, we basically overdosed on spa treatments and left there feeling like mush. The second time, we did very little, and spent most of our time eating and lying by the pool, reading. The third time we focused on fitness, and fell in love with Zumba. The fourth time, we attended a lot of workshops ranging from "Discovering Your Soul Mission" to "Carry Your Mental Couch to the Curb." This last time, we did a little bit of everything – "life in balance," as they like to say – and it was, as always, relaxing, rejuvenating and enlightening.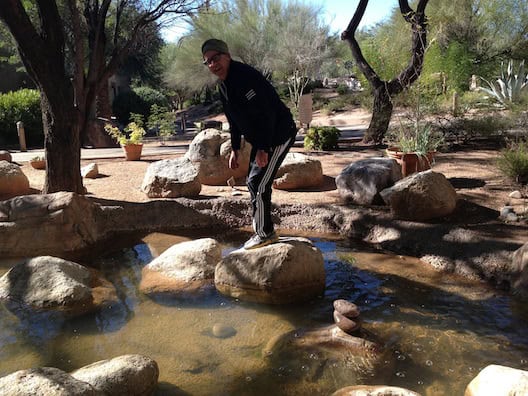 Before we went, I was really bummed that it also turned out to be the last weekend of Blogger Idol, which meant I was going to have to write my two final posts for the competition while I was there. That's not how I wanted to spend my time at my beloved Miraval!
As it turned out, though, it was probably the best place I could have been. My stress level was off the chart until I was forced to just let it all go under the nurturing hands of one massage therapist after another. I wrote one post in my head during a morning meditation in which I could literally feel the sun shining on me, and the other during an evening floating meditation that made me feel totally enveloped in love. By the time I actually sat down at my laptop, overlooking the peaceful rock gardens and stream outside our patio door, the words flowed as gracefully as the water itself.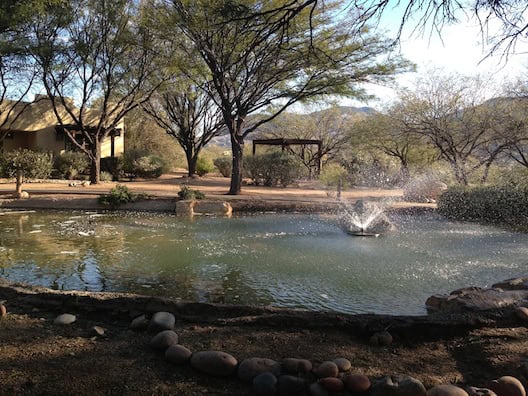 I credit Miraval with helping me win Blogger Idol!
I'll tell you about some of my favorite treatments and experiences in future posts (you can read about my life-changing Equine Experience here) but, meanwhile, you may want to make a new year's resolution to plan your own Miraval retreat this year. Sign up for their mailing list because there are always great specials, offering free nights and extra spa credits.
If the idea of a spa retreat feels intimidating, bringing to mind images of Lululemon-ed young women in perfect Tree Pose, let me assure you Miraval is the antithesis to that. Think of it more like a wellness retreat, where luxury is understated and service-oriented. Michael and I actually bring fewer clothes each time we go, spending more time in our Miraval-provided robes – even in the dining room. We indulge ourselves and order multiple entrees – they're too delicious to choose one – and no one cares. Both the guests and the employees are down-to-earth, and we make new friends every time.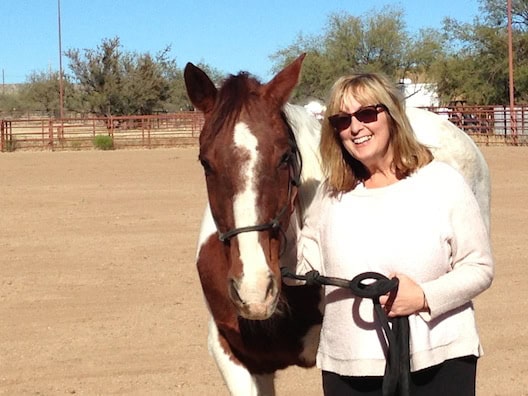 What's amazing about Miraval is that you'll feel comfortable there no matter how old you are, what kind of shape you're in, where you're from, whether you come with your husband, girlfriends, mother or alone.
The rest of the world could really learn a lot from Miraval.
It truly is an Oasis.